Administrate is happy to announce the release of an integration with Zoom for virtual training! Zoom is web conferencing solution offering a high-quality and easy-to-use tool for virtual meetings. The Administrate team is already quite familiar with the benefits Zoom can bring, because we are Zoom customers with offices on three continents, meaning we never go a day without talking with our team over Zoom! A reliable virtual conferencing solution like Zoom makes collaborating possible in circumstances where previously distance would have created a barrier. This opportunity opens new doors in the world of training where some may not have previously had access to training, or been able to learn alongside their co-workers who are not located in the same office. Zoom doesn't just offer a meeting room either, it's full of features useful for training like virtual whiteboards, and breakout rooms. It can even tell you when your students aren't paying attention!
How Does it Work?
At Administrate, we're always looking for ways to help Training Administrators take advantage of the tools at their disposal for enhancing the educational experience. Using Administrate as your command centre, you can quickly schedule eLearning, on-site instructor-led training, and now virtual instructor-led training with the help of Zoom! So what does it look like? All you need to do is schedule a training event like normal in Administrate, configuring the schedule, instructors, and content for your course.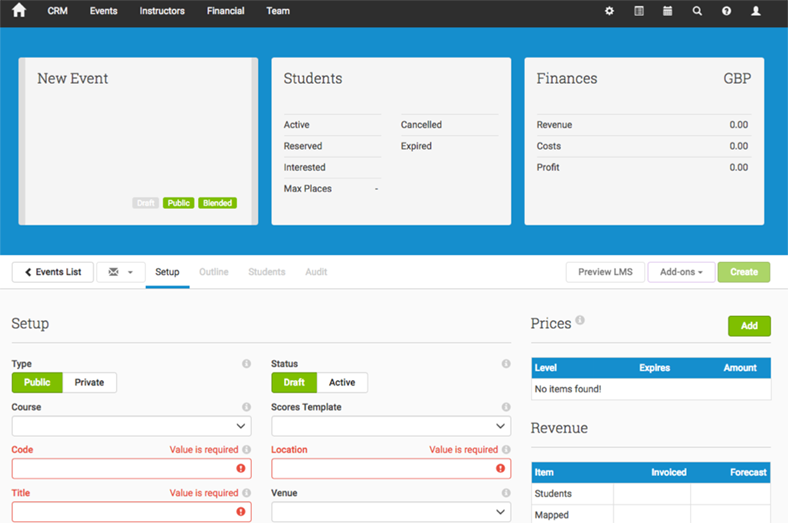 Then, click the 'Sync with Zoom' button from the Add-On menu.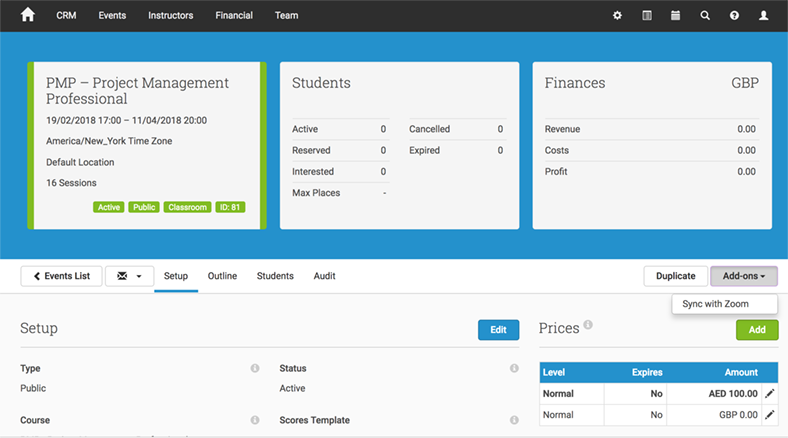 Administrate will automatically create your meeting in Zoom, and save the link to the meeting. You can include this link with your joining instructions, which can be automatically generated for students who register for your course.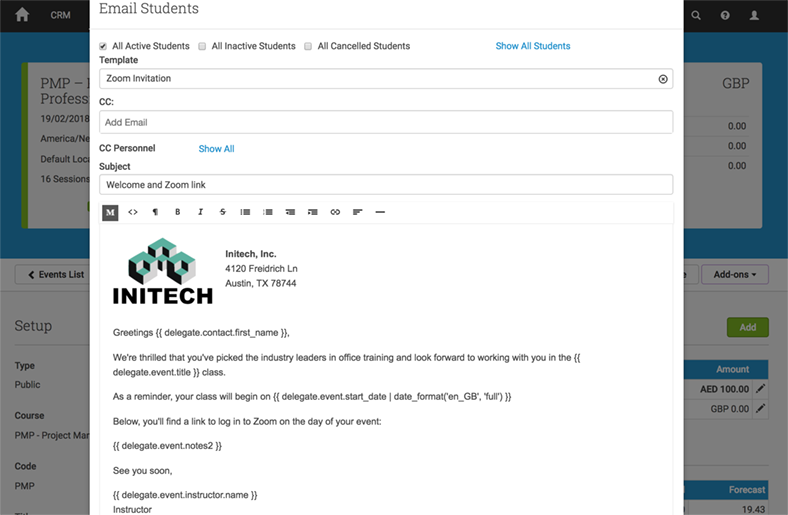 On the dates of your training sessions, your training administrator or the primary instructor for the course can then start the meeting for your students to join!
If you're ready to try out Administrate's Zoom integration, get in touch with our Support teach (support@getadministrate.com) and we'll help to get you started!