We're heading to London to exhibit at Learning Technologies 2015, and if you're in the area, we'd love it if you stopped by our booth!
When: January 28-29, 2015
Where: London (Olympia)
Booth: -
At Learning Technologies 2015 you'll be able to see a live demo of the entire Administrate platform, a true training management system, which includes:
CORE – our training management system designed to handle all your admin tasks and save you tons of time. Our customers use our core system to run their entire business or internal training department.
LMS – our highly ranked, mobile friendly and SCORM compliant E-Learning system.
Website Integration – turn any website into a course booking machine. Accept payments, make your website SEO friendly, and automatically update your course listings!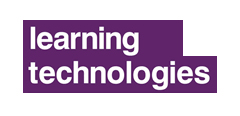 Now in its 16th year, it's Europe's leading showcase of technology supported workplace learning. And it's now quite literally bigger and more vital than ever before. It's Learning Technologies 2015 and it all happens again on
January 28-29 2015
at Olympia Central, London. With more than
140 free seminars
,
over 250 exhibitors
, two halls packed with the latest learning technologies, innovation and best practice and
Europe's leading L&D conference
, it provides a unique and exciting environment for all those involved in workplace learning.