We're heading to London to exhibit at Learning Technologies 2014 Summer Forum, and if you're in the area, we'd love it if you stopped by our booth! Tickets are free and we're delighted to announce that we'll be presenting a special session titled "How to Save Money and Increase Course Bookings" as part of seminar program running during the event.
When: June 17th, 2014
Where: London (Olympia 2)
Booth: #32
At Learning Technologies Summer Forum you'll be able to see a live demo of the entire Administrate platform, a true training management system, which includes:
CORE – our training management system designed to handle all your admin tasks and save you tons of time. Our customers use our core system to run their entire business or internal training department.
LMS – our highly ranked, mobile friendly and SCORM compliant eLearning system.
Website Integration – turn any website into a course booking machine. Accept payments, make your website SEO friendly, and automatically update your course listings!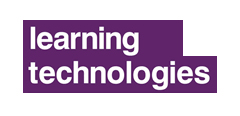 The Learning Technologies 2014 Summer Forum is a free event that gives you a chance to see, hear and experience the best of the sessions, new technologies, demos and companies that you may have missed at the January Learning Technologies event, as well as a host of new content that will be on show. With a packed programme of more than 30 free seminars in four open theatres and an exhibition area showcasing 36 of the leading industry suppliers it provides a wonderful opportunity to network with fellow L&D professionals and to keep your finger on the pulse of this fast paced and ever changing industry.