Training providers use our Document Management System (DMS) to help them keep track of all different documents that delivering quality training requires. Hundreds of thousands of documents ranging from Learning Management System content to vital forms live in our DMS, and today we're happy to announce that we've released some extensive changes to this important part of our product.
A Better User Interface
This update addresses some usability issues and provides a much needed facelift, designed for speed and built to be accessible on mobile devices.

Easier File Management (and Multiple File Uploads)
In this update, we've made creating, managing, and in particular uploading files much easier. Previously, you couldn't upload a batch of files at once (uploads had to be done individually, file by file). Now you can upload multiple documents, and even whole folders if you'd like! It's as easy as dragging and dropping what you want into the DMS.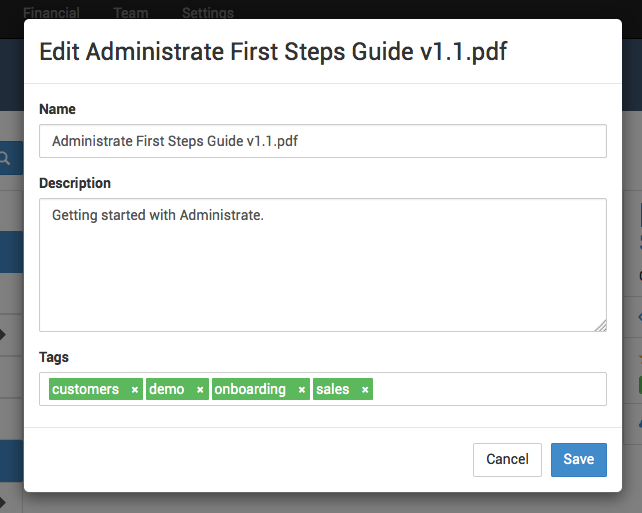 Accessing files is also much easier and faster due to our new user interface that's designed to get out of your way. If you need to change information stored about your file, just click and edit. As before, document and folder permissions can be set to keep sensitive information private, and users can only access or edit those documents for which they have the appropriate permissions.
Tagging, Starring, Versioning, and Searching!

We've also introduced a new tagging system to make finding what you need faster and easier, and you can star important files so they're just a click away! Can't find what you're looking for? Just search for the document you need!
Lastly, it's worth mentioning that all documents within our Document Management System are versioned, so even if you replace a document, you can always access and download the previous version.
The Administrate DMS is part of our CORE offering, and this upgrade is immediately available to all customers. We'd like to say thanks to those of you who helped us test these improvements along the way, and please let us know how you get on!