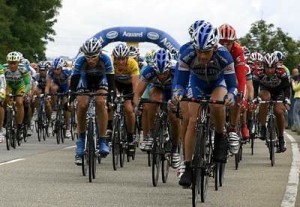 The 100th Tour de France is upon us! Here in Britain cycling has increased massively in popularity since Sir Bradley Wiggins became the first British cyclist to with the Tour last year, and all eyes are upon current front-runner Chris Froome and Team Sky. The Tour de France is one of the most watched sporting events in the world, and is thought by many to be the most difficult competition in sports.
What does all of this have to do with providing training? More than you'd think!
Your Equipment is Really Important
There probably aren't many sporting events as closely tied to technology as professional cycling. Your bike, clothing, equipment, tools, and maintenance program massively impact your ability to even begin competing in an event like the Tour de France. Even the best rider who is forced to ride substandard equipment will struggle over long distances against riders he can normally best. Check out Gizmodo's great article on how cycling technology has evolved over the years!
Your equipment is a huge factor when delivering training as well, but instead of using bikes, you'll need a toolset that can help you manage the complex and time sensitive nature of training delivery. Providing quality training courses requires lots of attention to detail, involves many complex sequences of tasks, and can overwhelm even the best operation if the tools are sub par. Users of Administrate love how everything is kept online in a single system. Now they can better manage their training operation with less time investment than before!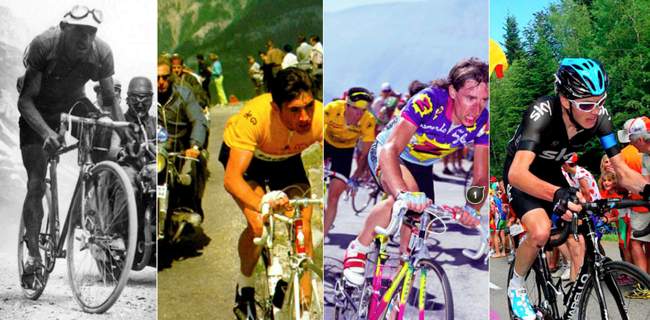 Amateur riders often don professional jerseys and buy equipment that makes them look like pros out on the road. In the same way, training providers who are just starting can often position their offerings against much larger companies with more resources just buy leveraging the features and online options Administrate provides!
Preparation Matters
Getting ready for one of the Grand Tours is a multi-year long affair, beginning long before the first stage. Preparation takes many forms, and isn't always just physical - top teams invest in mental preparation, education on riding form, and technical advances in addition to proper nutrition and care of athlete's bodies.
Preparing in advance of your courses is instrumental to your success as a training provider too! In order to deliver quality education, you need to make sure your instructors, schedules, customers, finances, course content, post-class evaluations, booking options, and marketing are all taken care of.
Why not check out some of the resources we've compiled to help you prepare?
It's a Marathon, Not a Sprint
The Tour de France is a twenty-three day long race run in multiple stages over at least two thousand miles (3,200km). It's often said that the Tour is won "in bed" rather than out on the road, as physical recovery between stages is critical to winning the race. Riders who race well one day may not be as strong the next, and this can obliterate their chances for winning.
Running a training organisation is likewise a marathon activity, and the key is to deliver consistently quality results on every interaction with your students. Training companies or departments who don't pay attention to their daily operations will fail over the long term.
One of the best ways to ensure consistent, standardised delivery of training over time is to use a training management system to manage workflows and processes. Administrate customers love how they can define course workflows that make sure that joining instructions are sent prior to a class, or remind staff to book lunch for a venue a week in advance. Details like this can make all the difference in the longterm viability of training providers.
This is a Team Sport
Although won by an individual, the Tour de France is certainly a team sport. Nobody can win the Tour alone. Riders work with teammates out in the peloton, but they're also backed up by coaches, drivers, cooks, soigneurs, mechanics, doctors, therapists, and financial sponsors. Out on the road, riders from the same team work together to shelter the leader from the wind, wrecks, debris, and supply him with enough food and liquids to be in a position to win the stage.
Delivering quality education isn't a solo outing either - training companies and internal training departments rely on content providers, instructors, training managers, salesmen, and marketers. Sometimes you'll see individuals wearing multiple hats to deliver training, but that's OK! Think of Administrate and our training management systems as just another member of your team working hard to make you successful.
Conclusion
Enjoy the Tour de France, and if you'd like to see how you could better enjoy the delivery of your training, don't hesitate to get in touch! Every day we live and breathe the delivery of training as we support hundreds of users all around the world!