One of my favourite events every year is our annual user conference. Dubbed LITE, the acronym stands for Learning, Innovation, Technology, and Evolution.
Now in our fourth year, LITE 2018 is going to be bigger and better than previous editions, and we can't wait to welcome training professionals, customers, partners, and our team from all over the world to our Edinburgh headquarters.
Our Mission at Administrate: Customer Success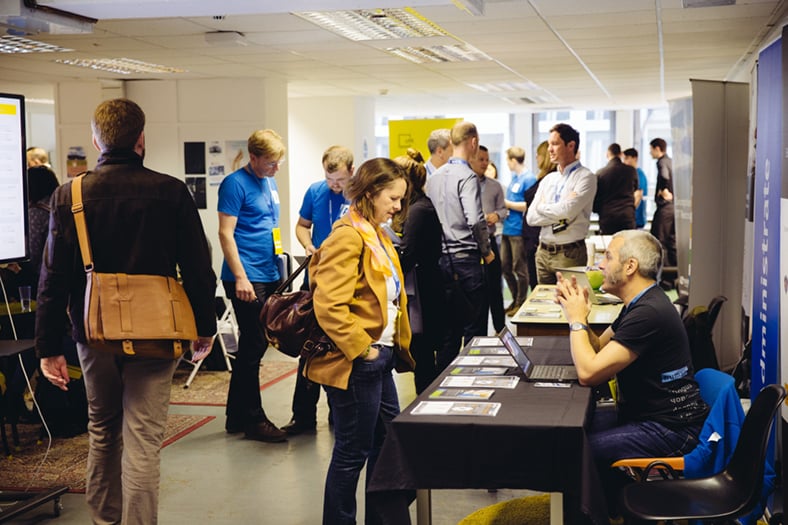 Our mission at Administrate is to help our customers succeed. Our award-winning training management platform is just part of our overall solution though - in addition to our software you get access to our team (many of whom are ex-training professionals themselves) and a host of resources to help you run a better training operation.
LITE is a key part of our offering and is ideal for:
Customers who are interested in levelling up their organisation, learning more about Administrate, and want to scale their training operation to new heights.
Training professionals who want to learn, mingle with some of the best in the business, and get new ideas.
What's Changing for LITE 2018
Better sessions across the board. Every year we've increased the quality, depth, and practicality of our content, and 2018 is a continuation of that theme. We're bringing back the top-rated speakers from last year, adding a few new ones, and upping the quality even further!
More personalised 1-to-1 sessions that are available to book in advance! One of the most popular opportunities at LITE every year is the 1-on-1 sessions with members of our team. Have questions that require more time to address? Want to roll up your sleeves and make that change that requires dedicated time? Now you can, and based on feedback, we're opening time slots that are available to book in advance. Don't worry, we'll reserve some that can still be booked without advance reservation!
More networking with peers just like you! We'll have sessions dedicated to networking with other training professionals who operate at a similar scale to yourself.
What's Not Changing
We had fantastic feedback on our new venue, our very own headquarters located in the heard of Edinburgh. The Edinburgh CodeBase is the UK's largest tech incubator and was a fantastic host last year, so we're not going to change what worked well!
Our famous historic pub tour, the after-party at our offices, and the opportunity to meet our global team, all of whom will be on hand to welcome you to one of the most beautiful cities in the world. LITE is the high point in our company calendar, as it's the one time every year our global team comes together in one location, focused on our customers and guests.
The EdTech event, like no other. We hate boring and we promise this will be an event you remember for a long time.
Meet the entire Administrate team.
Incredible value. Hours and hours of sessions, 1-to-1 attention, and networking all deliver amazing value to attendees. Over the last four years, more than 75% of attendees said if they had to choose just one event to attend all year, LITE would be it.
Still on the fence? Lets put it this way – we guarantee you'll pick up at least one piece of learning that will positively impact your business. Past participants often leave with dozens. Set aside just two days a year to invest in yourself, your team, and your business.
Grab Your Tickets for Only £75!
We're still running our Super Early Bird pricing for LITE 2018 tickets, meaning they are only £75 each! Grab one quick before this offer runs out!