In this guide, I aim to talk about some of the core functionality needed in a Training Management System (TMS). We are using the Health and Safety Industry as a reference point in this piece. If you've never used a Training Management System (TMS), this post aims to show you how it can benefit you and your team.
What is a Training Management System (TMS)?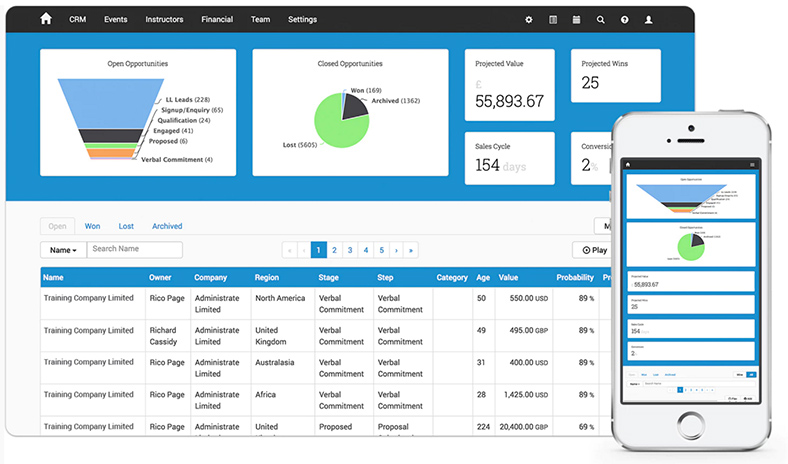 People ask us all the time "What actually is a Training Management System (TMS)?" Here at Administrate, we think of it as the core of the entire learning ecosystem. Some of the benefits of a TMS include:
Save time and money
Keep track of staff and student data
Integrate with other systems
Report on key information
A TMS achieves this through efficiency. By centralising your data and integrating with other systems, your operations can be better managed, analysed, and improved. Let's explore where a TMS would make the most impact for a health and safety company.
Certificates
Certification is vital within health and safety as it shows, at a quick glance, if the person is qualified to the correct level in order to undertake the work. Through your TMS, you can save a huge amount of administrative time in approving and certifying students. Emailing certificates directly to the student means they will always have them on hand. This means fewer people getting turned away due to having the incorrect certificate onsite, and better completion rates as a result. The advantages don't stop there. A great idea is to mark the expiration dates of your student's certification within your TMS, meaning you can send targeted emails to students whose certificates are about to expire. After all, it's easier selling to current customers than new ones, right?
What's more, within Administrate you can set all of this up to be automated – no more manual clicking.
Online Booking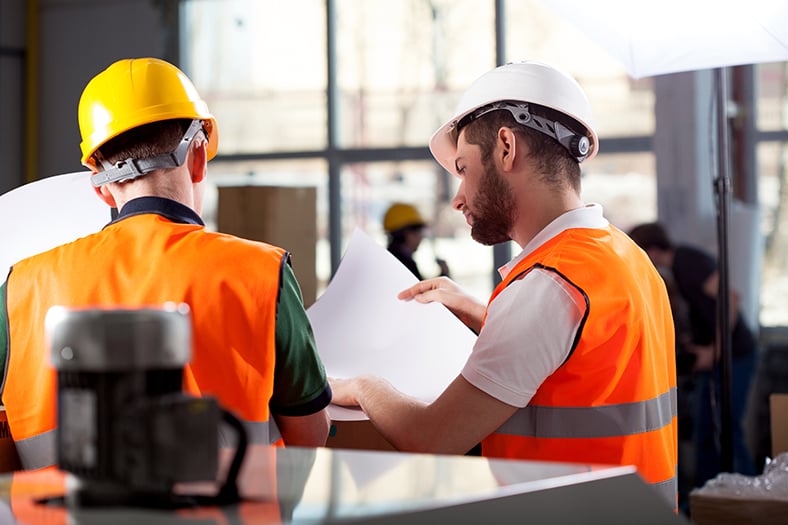 The Health and Safety industry is extremely large and diverse, covering many sectors. Health and Safety courses are usually short and in high demand, because it's a key component of any highly regulated industry. This means a lot of bookings on an ongoing basis which aligns with the benefits of online booking. Making the visibility, enquiry and booking of these events an easy process is essential to happier customers and an increase in sales, but how can your TMS help? Using Administrate as an example – you can schedule all of your events and by using one of our plugins, as soon as you make that course public, it will be published on your website. Within four steps, the student can be booked on and pay for their event, meaning no Administration work for you!
A lot of Health and Safety companies offer bespoke private training – a great idea. Best practice here would be to insert a landing form on your website to process these enquiries. This should be linked to your TMS so when you receive an enquiry it can easily be changed into a booking.
Reminders
Often in Health and Safety, students are booked on to a course by someone else. Getting reminders is a great way to make sure students turn up at the correct location, on time and with the correct equipment. Emails are a great way of achieving this, however, SMS reminders pack more of a punch in Health and Safety. Most people have a mobile phone, but not everyone has access to their emails all the time as their work is field based. Therefore, a quick reminder via SMS is a powerful way to ensure your course occupancy stays as high as possible. Making your reminders totally automated is the key to saving time and keeping your message consistent.
"We would not be able to achieve our growth targets without the automation that training management systems offer us. Our system ensures our customers are automatically informed of course arrangements, that our management team can estimate profitability ahead of time and our trainers can prepare to deliver the best course available".
Paul Almond – TSW Training LTD
Tracking Resources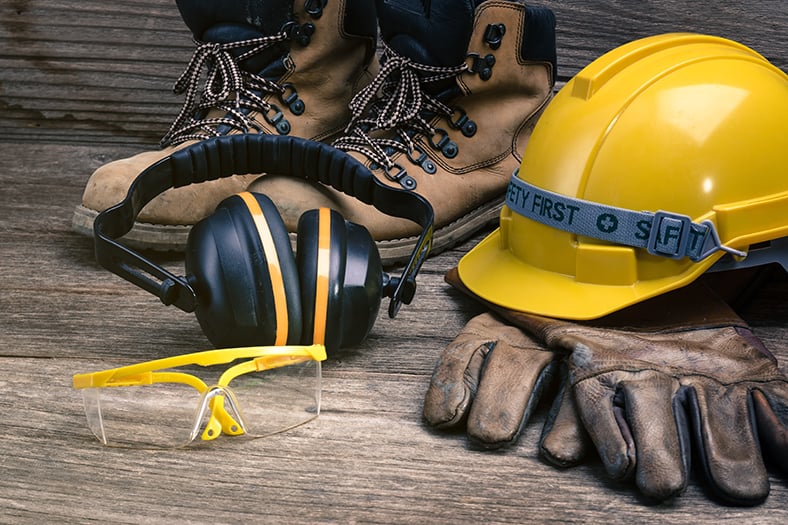 There's a large variation in the types of resources used in the Health and Safety Industry, ranging from laptops and projectors to Personal Protection Equipment (PPE) and large pieces of plant machinery. Being able to track where all your resources are allocated reduces the chance of double booking and will help you schedule your events in a more efficient manner. By running reports on how your resources are being used, you can clearly define when, or if, you need to expand your capacity.
Customer Relationship Management (CRM) Auditing
It is likely that you will be audited at some stage or even asked by an organisation "could you tell me if Joe Bloggs is certified for X". At the click of a button and the typing of a name, the entire student record for that person will appear. It will give a breakdown of the events they have attended, their score on any quizzes, and if they received their certificates.
In addition to having the student event history, you also have a full breakdown of any documents uploaded against the student record and through IMAP integrations (syncing your email inbox against your contacts), any email interactions your team has had with the student.
"Since signing up to a TMS we have been able to spend time that we would have been performing repetitive administration tasks in further growing our business and helping to ensure that no information is missed when communicating with our customers."
James Detain – SMH Products LTD
Reporting
The Health and Safety Industry is a great example of an industry that needs a wide range of reports, ranging from course occupancy to creating marketing lists based on other Health and Safety course they have taken. The key to reporting is not to report for reporting's sake, you need to use your TMS Reporting function more effectively. Gathering data manually from spreadsheets, documents or even scraps of paper is inefficient and time-consuming. If your TMS doesn't have a reporting function that can get you the information you need, you need to reconsider your choice of software. Being able to report on the data within your TMS gives you the advantage of qualified and informed decision making - which is vital to effective management. Here at Administrate, our reporting engine is one of our features that really makes us stand out from the crowd.
For example, if you schedule all your events for 2017 and students are already starting to book, you want to see the event profitability for either individual event, or collectively. Within 5-10 minutes, you can have the report built and then scheduled to be sent automatically with updated information – perhaps the 1st of each month to show how your profitability is rising.
However, what if you want to see a list of public and private events and the associated sessions, resources, students and instructors? Again, very quickly you can set up dynamic reports which can either be emailed out to people or just stored within the Document Management System (DMS), like the DMS in Administrate, so instructors and other staff can easily access them.
Instructors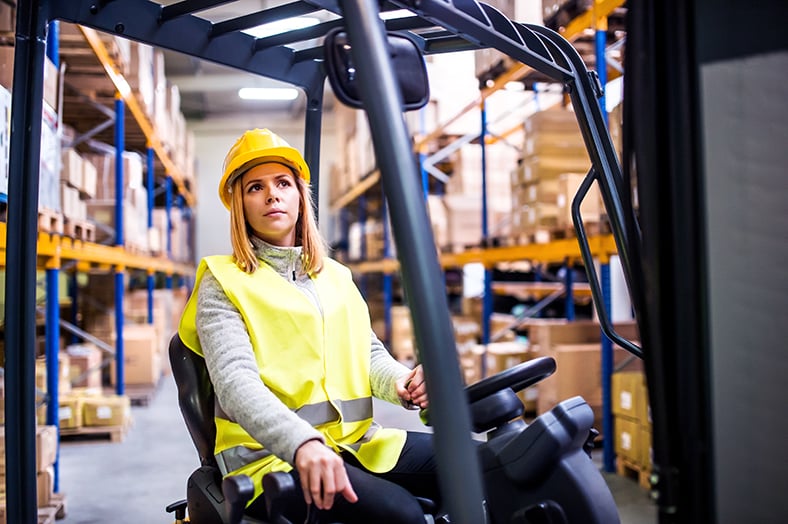 Your TMS is not just for the Operational, Administrative and Managerial side of your business. It can also make the lives of your instructors a lot easier too. On scheduling an event, you can send automated emails, calendar feeds or SMS messages to your instructors so they know where to be, the courses they're covering, and who they are instructing. You may also want to grant access to the TMS to your Instructors. In doing this, they can mark attendance at the start of the class on their laptop, tablet or smartphone and can even mark scores and generate certificates on the spot. With read-only access they can easily look up a contact for further information such as expiration dates of certification or just general training history.
Review
So to review, the elements of a TMS which are useful to the Health and Safety industry vary greatly. Whether it is automation to save time, reporting to keep track of your students or making your instructor's lives easier, it is how you use your TMS that will help you scale and succeed in your industry. If you have any questions, or would just like some advice on how a TMS could change your business, please reach out, we are here to help! You can also view our LITE workshops for more info!