Our favourite event by far here at Administrate is our annual user conference, LITE.
Why?
At Administrate, our mission is to help our customers succeed and grow – while our software is a large part of that, it remains only part of the solution. The other part is access to our team and also a host of other resources that help you grow your training operation.
LITE is a key part of that offering and provides our customers with the opportunity to take two days to take a step back from their business, evaluate their training offering, learn from each other, learn from our team, and take away many new practices to ultimately succeed, grow, and flourish in their industry.
While year-on-year LITE continues to be a roaring success, it's now heading into its fifth year, and we realised that some changes were needed to make this year's LITE the biggest and best yet.
So, What's Changing?
LITE is moving to July. While September was great, it meant that many of you couldn't attend! We couldn't have that, so we've moved it to earlier in the year.
We're becoming more focused on the topics we think will be most beneficial specifically to our customers.
More intimate and customer focussed.
More 1-2-1 sessions so you can get the dedicated time you need with the Administrate team.
One track – we don't want you to miss a thing, so none of our speaker presentations overlap, meaning you can catch everything!
What's Not Changed?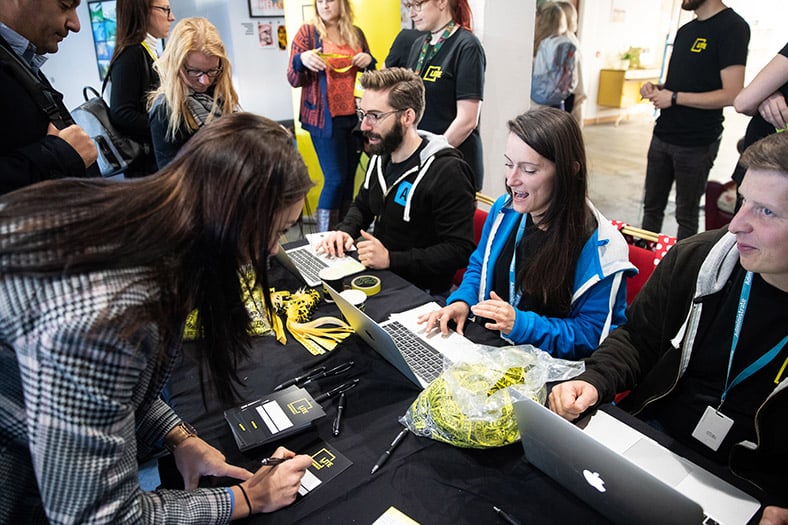 The EdTech event, like no other. We hate boring, so don't worry, we'll make sure there's still plenty of fun, colour, lighting, and music!
Meet the Administrate team. While emails and phone calls are great for keeping in touch, nothing beats meeting face-to-face, LITE is a fantastic opportunity for this.
LITE is a key date in our company calendar, as it's an opportunity to come together with our customers and our team for two-days of focused learning and fun.
Incredible value. Workshops, speakers, networking, 1-2-1 sessions, and social events are all included in your ticket price!
Home of Administrate's headquarters, Edinburgh is not a city to miss, it has something for everybody! Check out our recommendations here.
Welcome Our First Speaker!
As we're putting the final touches to our full lineup, we're delighted to announce our first speaker for LITE 2019! Mike Dowsey will be joining us to talk about 'Technical Training Management - Commercial Skills Aligned to the Provision of Successful Training Outcomes'. Keep your eyes peeled for more upcoming speaker announcements, and check out the LITE website for all the details!