There are many factors in play when it comes to maintaining a successful and competitive business, perhaps none more so than retaining your best staff. Great people who feel valued and content in their jobs are essential, yet creating a happy workforce is no mean feat. If you look at the 'Human Givens' model below, you'll see all of the aspects that psychologists believe we need in order to feel fulfilled.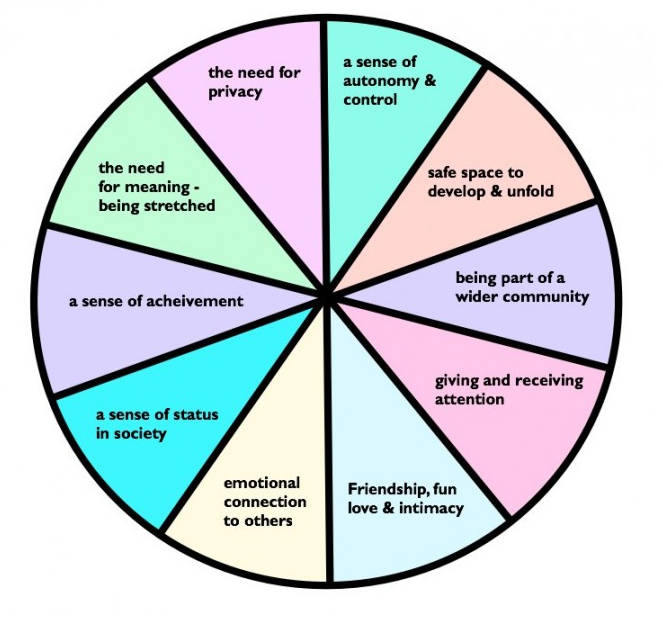 We spend more time at work than we do out of it, which of course means that our happiness can be directly effected by the experiences generated as we go about our day-to-day jobs. Looking at the chart above, there are a number of the segments that apply directly to this:
A sense of autonomy and control
Safe space to develop and unfold
The need for meaning - being stretched
A sense of achievement
The fact is that if staff don't feel these areas are a reality in their working lives, then they may well look elsewhere for satisfaction. Let's look at some issues that could clash with the Human Givings structure:
If a worker feels they don't have the skills to effectively deliver their work to a high standard, they may struggle to feel a sense of achievement.
A lack of the required skills or understanding of future personal development could counteract a feeling of meaning and being stretched.
Not feeling competent due to a lack of training can very quickly foster a sense of lack of control.
Wider business impact
If the issues above are prevalent and not addressed, the impact won't remain at personnel level but will fan out and effect the health of the business. Take the salesforce as an example - if they don't have the required skills or at least access to the relevant training, their ability to sell will suffer - potentially disastrous for revenue generation. Many roles require staff to give advice to customers; if their product/service knowledge isn't up to date, that advice may well be inaccurate. This negatively effects customer relations but also the reputation of the business. This list could go on and on!
What can employers do to create satisfied staff and protect the business?
Employee satisfaction and well-being is a vast area and one that receives a lot of attention within industry. An often overlooked aspect of this is the need for businesses to have a very clear view of employees' skills and capabilities (remember the potential issues from above!); a key factor in this is the ability to accurately generate a picture of this - that's where reporting comes in to play. It's absolutely essential that you have the required data in-hand that allows you to assess the skill levels within your teams. That data should be easily accessible, customisable and digestible. There's no lack of data in this world, however, activating it can be tricky - the first step is identifying what's truly meaningful and working from there.
Help is at hand!
There are a number of reporting solutions on the market, however, we're very proud of the reporting capabilities of Administrate, and our customers see true value from the data it allows them to access and report on. In order for you to be able to assess employee needs and make the right decisions, your reporting should be:
Automated - generate the required report and schedule delivery as and when you want it.
Holistic - you need access to all data of the key data within your business - not just across the training function.
Accessible - data never stops flowing and you should be able to access it when you need it - this includes across any device and at any given time.
Shareable - it's unlikely that you're the only person that needs visibility of this data - you need to be able to share via email (and automate that process) and view the information in graphs, charts etc.
Administrate's reporting engine covers all of this and much more. Once a skills gap or other issue is identified from this data, our CORE Training Management System can help you to address the problem and manage the solution. Take this approach, and you'll be on the right path to creating satisfied employees and a healthy business! Find out more about our reporting engine here.
I hope you found this article helpful and it offered some food for thought. What challenges do face when it comes to employee satisfaction and how do you use data in this area? I'd love to hear in the comments section below.
Human Givens image via http://crumbhuddle.com/
Create Essential Reports!
If you need a little help creating training reports, why not download our free Essential Training Reporting Template?
Simply type your own details in to our template and get reports covering things like your Sales Pipeline and your Revenue Forecast in no time!
Download Templates