The first question I'm always asked when we mention our Middle East and North Africa (MENA) office is "Why Beirut?"
It hasn't been very long since we were sitting with lawyers signing the papers to open our office in Lebanon. Unlike most lengthy paper signing exercises, this one was actually enjoyable as we sat at an outdoor cafe in downtown Beirut, sipping Mango smoothies and enjoying the sun. But why Beirut?
The Middle East has always been an important market to Administrate. Our first client was headquartered in Beirut, with offices spread across the Middle East, North America, and Europe, and over the last five years we've enjoyed building relationships with other clients located in many of the MENA countries.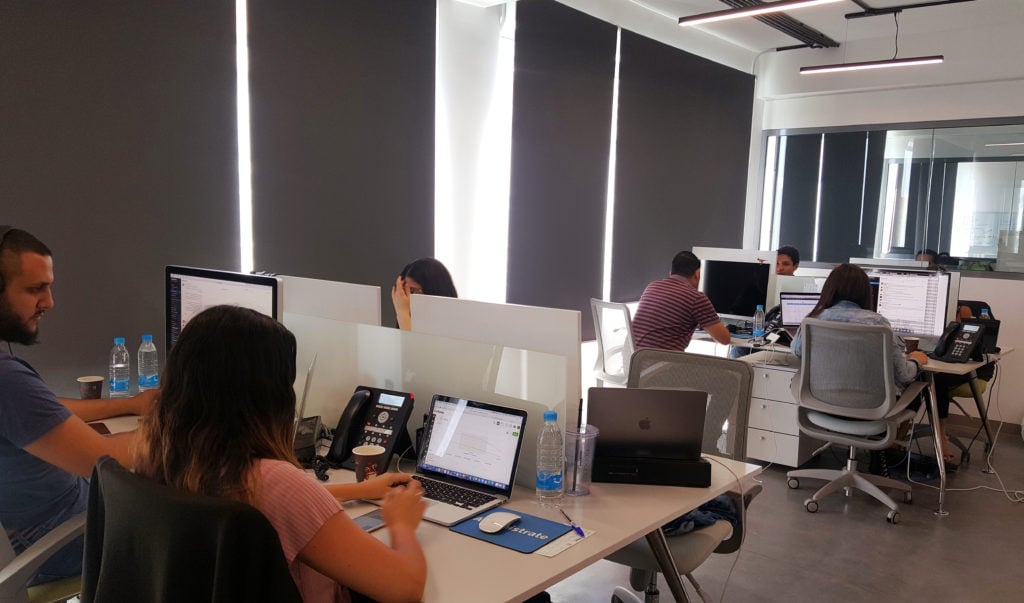 Beirut Office 2018
It shouldn't be a surprise that there's huge educational activity in this part of the world - like any developing market, there are plenty of impressive stats that can be referenced such as literacy improvement (59% in 1990 to 78% in 2010), education levels (average level of schooling has quadrupled since 1960), access to education (Net Enrolment ratios have risen from 86% to 94% between 2000 and 2010), and percent of GDP spent on education (5.3% of GDP vs. 4.8% in USA).
What may be surprising (at least, to those unfamiliar with the area) is that the region is on the cusp of a massive economic shift that follows macro-economic trends that have been building over the last few years. In the wake of oil prices beginning their sharp drop in late 2014, countries are seeking to diversify their economies while at the same time finding their oil supported budgets tightening.
There is additional demographic pressure afoot as well. Consider the following:
We believe that education and training drive economic growth. We believe it's the silver bullet for building healthy economies, communities, and individuals. Our mission is to facilitate the delivery of crucial and life changing training, reclaim time for teachers by eliminating time spent on administrative tasks, and provide an analytical platform that will give insight into how and where effective improvements can be made.
These factors have meant that the goals of Administrate have always aligned well with the needs of the region, but why choose Beirut for our office?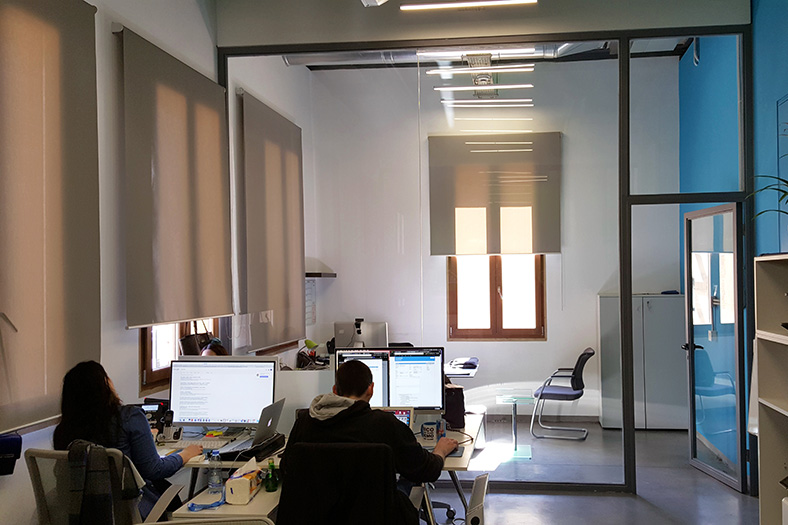 Beirut Office 2017 - Before making the move to a bigger space to accommodate our newest team members!
In order to have success as a startup you need the right team and you need strong alignment around a set of shared values. These ingredients are hard to find anywhere, but it can be even more difficult when venturing outside of your native culture. Growing up in China, I witnessed many foreign multinationals incur expensive mistakes when they opened operations in the local market without finding the right team to help implement their strategy. We were wary of making a similar mistake.
Therefore we were delighted to discover a shared interest in our opportunity within the region when we discussed our goals with Bob Sabra, who had been working with us via a close partner and customer of ours for more than five years. Knowledge of our system coupled with strong value alignment and mutual trust provided that crucial foundation we needed. Bob was located in Beirut, and we initially considered the obvious choice for the region, Dubai, but the more we thought about it the more we felt Beirut would be the right choice for us.
Still suffering under the stigma of its longterm civil war and regional instability, Beirut is an incredible city that was once known as the "Paris of the Middle East" due to its architectural beauty, incredible food, and vibrant culture. Today, having undergone significant reconstruction, it provides a high quality of life and a liberal society that is both multi-ethnic and multi-religious. Lebanon is a small country, but boasts an excellent education system, has a long history of business savvy that stretches back to the traders of Phoenician times, and has a workforce that is well traveled and hungry to succeed. And while Lebanon is also significantly cheaper to operate within than Dubai (#frugal), it has also invested heavily in the digital economy in the form of the Beirut Digital District, where our office is located. It's also one of only two Middle East countries to have an upgraded economic outlook for 2017.
Since our soft opening in September of last year, our team has grown to more than a half dozen, all from Lebanon except one, and we've been delighted with their drive, dedication, and willingness to learn what it means to be part of a global team working in a company that does things just a little differently. Where we don't see a difference is in our shared goals, ambition, and adherence to our values.
In the past few months, we've been able to learn a lot from each other culturally as well. Haggis, self-deprecating humour, and the British love of punctuality have been some of our exports while flexibility, enthusiasm, and "Mexican beer" (a drink made of lager with lime juice added served in a glass with a salted rim) have been some of theirs. But ultimately we're one global team dedicated to making our customers successful.
As they say in Arabic, yalla! ("lets get going")