Many training organisations attempt to use a Customer Relationship Management (CRM) tool to manage their courses, students, and instructors. There are literally thousands of CRM packages to choose from in the marketplace, but there are several reasons why a CRM is not the right tool to manage a training company or internal training department.
A CRM is Just One Part of a Total Training Management Solution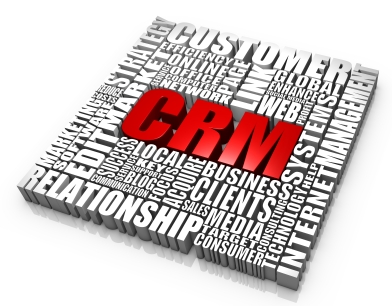 CRMs are great contact databases but in many ways, the core operations of training start where CRMs traditionally end - once you have a student registered on to a class it's time to deliver the training, and this is where the hard work is!
Managing your students, courses, instructors, venues, and resources has always been outside the scope of most CRM systems.
Courses and Classes Aren't the Focus of CRMs
Most CRM packages are designed for sales and marketing (also known as "front office" operations). Training providers spend most of their admin time managing courses and students, which are "back office" operations typically ignored by most CRM systems. Smooth operation of courses is the lifeblood for training companies and involves a lot of class based workflow. CRMs are focused on the customer or the account, which is essentially backwards from a training provider's point of view - trainers manage courses first, to which customers are registered. In other words, for almost every task a trainer needs to perform, "What course are we talking about?" is the crucial first question.
Training Administration Workflows Aren't Supported by CRMs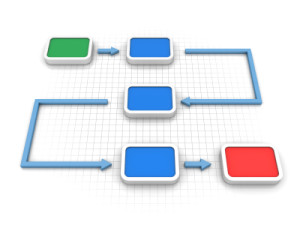 Training providers need to be able to run courses based on a predefined course catalogue and ensure that every student gets the attention and resources they need. These resources can be reminder emails, joining instructions, certificates, evaluation forms, access to booklets and course materials, and a whole lot more. Managing all of these things manually, using a system that isn't designed to do this will be frustrating, slow, and time consuming.
And while execution of these numerous administrative tasks is important, visibility of where everything sits within this complex process is equally important! Most CRMs aren't set up to handle complex workflows that could involve dozens of people interacting to schedule, manage, and deliver course offerings.
For larger internal training departments or commercial training providers, any given day will see these processes being repeated multiple dozens of times! CRM packages simply don't bridge the "training gap" because they aren't built to manage the complex, ongoing event management that training providers need.
Necessary Customisations will be Costly

Customisation is often a strong selling point of modern CRM packages, particularly online offerings. However, consider the amount of customisation a training company would need to implement just to start managing their courses:
Defining entities such as Courses, Events, Students, Instructors, Resources, Booking Forms, Evaluation Forms, Certificates, and more!
Building the workflows to model and match your operation.
Linking in external financial systems, learning management systems, website course booking, and any other external tools.
These customisations will be expensive in terms of both money and time, require expert project management to deliver, and will ultimately be your responsibility to maintain and improve!
Communications are Key
When running courses, one of the most important parts of delivering quality training is communication. We're not just talking about the communication you have within class time either - there is tons of critical communication that happens to and from your students before, during, and after classes. CRM system won't let you setup complex communication triggers, designed to send out personalised templates based on trigger criteria that you can define.
What About Reporting?
One of the core strengths of a purpose built training management solution is the reporting, both built in and configurable. CRM systems tend to ignore reporting or don't provide powerful ad-hoc reporting tools that are easy to use. The more systems you piece together, the harder it gets to build reports too as data becomes fragmented across your technical ecosystem. Think hard about your reporting needs, and whether an off the shelf CRM can deliver these reports to you in a timely manner.
Other Missing Pieces: Finance, Marketing, Online Course Booking, eLearning

CRM systems don't support other important features training providers require besides course management - consider how much time and attention goes into marketing your training offerings, taking online course bookings, keeping your website up to date, sending out reminder emails, preparing reports, and keeping your finances in order. These are areas that most CRM packages don't handle well because, again, they're very focused on what they do best: customer and account management. You'll need support in these other areas to run a modern training operation.
Lets not forget about eLearning either! CRM systems don't provide an eLearning solution either, which means you'll be forced to find an LMS with a suitable integration option, or build your own. This will constrain your options and take time, and introduces a potential failure point.
So What's the Alternative? A Training Management Solution!
At this point, many companies (particularly larger commercial training firms) may consider building their own system, but there's a third option that doesn't involve the costs, risks, and time that a custom software project will require.
Online training management and administrate systems like Administrate are designed from the ground up to support training providers. Many systems are expensive and require large up front commitments, but we're an affordable option that you can try without long term contracts. Administrate will save you time, will let you access your business from anywhere, and is used by hundreds of training organisations all over the world!