Administrate has everything you need to run a training operation - whether you're a commercial training business or an internal training department. Because it includes CRM, Training Management, Financials, Marketing Campaign Management, and Website Integration, our software is essentially a web based Enterprise Resource Planning (ERP) package built just for training providers.
Why do ERP Systems Have Setup Fees?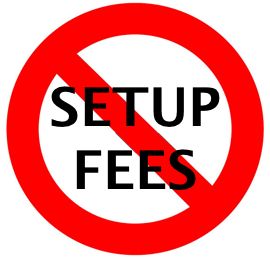 Traditionally, ERP systems were expensive to buy (and yes, you had to buy - there was no such thing as subscribing!), had very high setup fees, needed lots of on-premise hardware to run, and required several months or even years to install! Much has changed since these ERP systems ruled the world of business management software, and because we deliver our software via the cloud, we can dispense with many of the trappings that traditional ERP systems require. Other business management software sold in the training industry still follows this traditional and expensive (yet in our opinion, outdated) model, and this is a key differentiator between Administrate and many of the other options available.
Our "No Setup Fee Required" Philosophy
Our goal for Administrate is simple - we want to be the ultimate solution for training providers.
We want our software to be:
Economical and affordable.
Easy to for you to setup, configure, and maintain.
Delivered via the web to a variety of devices, using modern technology.
Proven to save you time and money!
No training provider sets out with a goal of managing complex software configurations or wading through long setup and implementation processes. Why should our training management system mandate this kind of experience?
We do everything we can to make costly setups optional and unnecessary:
Imports: We include a flexible "self-serve" data import tool.
Reports: We provide a flexible report builder so you can get the data you need.
Documentation: All of our software documentation is available online, much of it publicly.
Try Before You Buy: We offer a free trial of our software to every training organisation in the world, prior to purchase.
Self-Serve Training: We try our best to incorporate setup guides, tutorials, tours, workflow documentation, and best practice guidelines for our customers directly into our products.
User Serviceable: Our default posture for features and functionality is to take the view that we want you to have the option to get it done yourself, without our involvement.
As a result of these steps, the vast majority of Administrate customers get up and running themselves, within just a few weeks, and without any costly setup or implementation fees! We're really proud of this fact and want to do even more to make this as easy as possible.
Don't Worry! Concierge Treatment is Available (Just Not Mandatory)
We recognise that not everyone is a "do-it-yourselfer", not everyone is fully comfortable with technology, and some organisations (particularly larger ones) need some additional help and advice. Rather than make additional training and implementation fees required, we take a view that such services should be similar to the concierge service provided in a hotel - there when wanted, but not strictly necessary.