We're delighted to announce that our integration with the dedicated accounting system Xero is now in a trial testing phase with an initial group of customers.
Being exclusively focused on accounting, Xero offers users a more comprehensive day-to-day bookkeeping tool than the internal Administrate Financial System. Our aim is to continually enhance the core functionality of our Training Management System (TMS), hence the decision to integrate with dedicated accounting systems rather than continue developing our own.
With that in mind, the bulk of our Financial System will be discontinued as of September 5th, 2016. You can find the specific reports that will no longer feature within Administrate at the end of this post for reference, along with the functionality that Administrate will retain after September 5th. Rest assured that the essential functionality of raising invoices directly with Administrate will remain, as will the ability to handle credit notes and payments for both accounts receivable and accounts payable.
Migration to a new accounting system
We therefore recommend that anyone still using our Financial System begins the transition process to a dedicated accounting system as soon as possible to ensure no disruption to your service. We've chosen to integrate with Xero as it's the most widely used software amongst our customer base, but you can of course use other accounting platforms with our financial data export integration option, albeit with a more manual approach. Please note that initially, Xero will require a manual process to upload sales invoices and event purchases, but this will not be necessary once the full integration is live.
Why Xero?
The initial setup in Xero may take a little time and there may be an adjustment period as you to get used to Xero workflows. However, we believe this is time well spent - we use Xero internally here at Administrate as it serves our needs very well. Here's some of the key features we think you'll like:
Easy invoicing - create invoices and receive updates when they're opened through invoice read receipts - all synced with Administrate, so you can use our powerful reporting to better understand your companies financial position.
Credit notes - easily create these in Xero and sync back to Administrate.
Manage payments - schedule payments and batch pay suppliers. Again, our integration means that payments are recorded in Administrate too so you can easily report on any unpaid invoices etc.
Fast bank reconciliation - transactions are imported and categorised automatically from your bank account.
Purchase orders - create custom purchase orders and copy to bills for payment.
Real-time view of cashflow, accessible cross-device, from your Mac, PC, tablet or phone.
Mobile app - check your accounts on the go with the Xero mobile app.
Expenses and payroll - simple to handle personal expenses and you can easily process payroll and pay employees through Xero.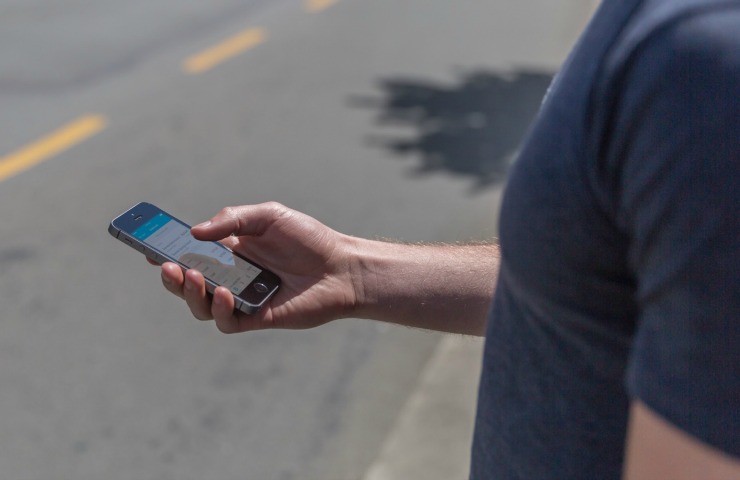 How to get started with Xero
Visit https://www.xero.com/ and sign up for a free trial to get started.
We would recommend that you make use of Xero's documentation & support resources in the transition. We have found their team very responsive to questions about best practices, with both general accounting questions and Xero functionality.
We've also prepared a brief guide on migration your financials into Xero which you can find here.
Common questions
Q. Which reports will cease on September 5th?
A. Please note that the following Financial Reports are being removed on September 5th 2016:
General Journal
Compound Journal
Bank Reconciliation
Collections
Deferred Income
Nominal Activity
Profit & Loss
Sales
Sales Tax
Debtors => Used in migration instructions, but will be deprecated.
Creditors => Used in migration instructions, but will be deprecated.
Trial Balance => Used in migration instructions, but will be deprecated.
Q. What functionality will Administrate maintain in the application after September 5th 2016?
A. The following workflows & functionality will be maintained:
Converting a Web Orders Pending order to an Invoice
Creating, updating, and viewing a Registration
Raising an Invoice from a Registration
Raising an Invoice from a Sales Opportunity
Creating and viewing Invoices
Creating and viewing a Credit Note
Creating and viewing a Payment
Stock / Items
Creating and viewing a Purchase
Q. Do I need to use Xero?
A. No. You can use any accounting package that suits your particular business needs (For example - Sage, QuickBooks, etc.). The only requirement is that you must have moved away from using Administrate for tracking your financials by the 5th of September.
Q. Why is Administrate suggesting Xero?
A. There are a few reasons:
Administrate uses Xero for our own accounting, which allowed us to develop a migration guide to share with customers.
We've found their support to be knowledgeable and their product to be reliable.
Administrate will offer an integration with Xero, allowing you to push Invoices, Purchases (Bills), Credit Notes, and Payments from Administrate into Xero.
Q. How much time will it take to integrate Finance from Administrate to Xero?
A. We've timed the steps for the migration at around 20-60 minutes per step in our Xero migration guide, but this may vary.
Q. Will you develop migration instructions for other accounting packages?
A. No, but the concepts outlined in our Xero migration guide should still apply.
Q. Why is Administrate retiring the Finance System?
A. The financial reports in Administrate were never designed to follow Generally Accepted Accounting Principles (GAAP). This cannot be resolved without a complete rewrite of the system and there are readily available accounting packages which are well established to serve this need.
Q. I have more specific questions about how to setup my company or about what functionality is available in Xero.
A. Xero's support is staffed with accountants who are very knowledgeable on these subjects. You can reach out to them here: https://help.xero.com/
Their documentation covers a wide variety of topics about the reports and functions available in the software: https://help.xero.com/uk/AddOns
You can also sign up for a free trial to demo their software. It includes a pre-populated sandbox so you can experiment with real data: https://www.xero.com/signup/
They also have a great user community, where answers to many common questions can be found: https://community.xero.com/business
Q. What are the costs associated with the Xero integration?
A. The Xero integration will be available as part of your existing Administration fees, however an active Xero subscription is required for the integration to work.
Q How do multi-company setups work?
In the integration settings within Administrate, you will link each Company to a Xero Organisation.
Q What permission controls are available in Xero?
A. Please see https://help.xero.com/uk/Settings_UsersRoles for more information.
Q. When will the Xero integration be available?
A. The availability of the integration is heavily dependent on the feedback from our initial testing programme. We're still several months out at this point, but incremental improvements will come to existing functionality in the interim. For example, we're solidifying the registration/invoice workflow such that once "locked" invoices will not be editable. We will communicate a final release date as soon as we can.