I've always been interested in education. My relationship with the tech industry started when I finished my MPhil in Education at the University of Cambridge and was considering how I'd like to develop my career.
After my studies I moved to Edinburgh and accidentally came across Administrate, a training management software company, who at the time were looking for a business development representative. I applied and was quickly accepted.
I started with Administrate in January 2015 and since then have learnt quite a lot about start-ups, how to run a SaaS business, the e-learning industry and technology. I am currently a team lead of the Business Development Department and work on bringing in new business for the company.
So far, this has been an incredible journey. I am not sure if tech start-ups attract or if they create these hungry, hard-working and creative minds, but that's definitely who I've been surrounded with this whole time.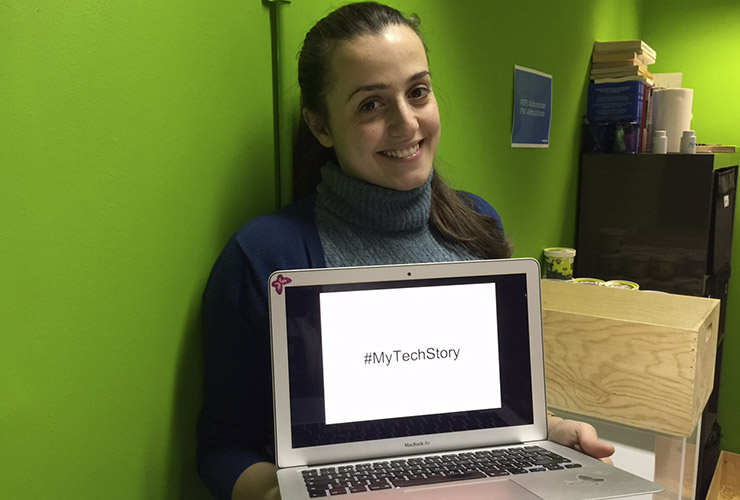 Most of my colleagues are young people with lots of fresh ideas, so we are always open to hear each other out. As we are a start-up growing really fast we look very closely at our individual and company-wide metrics of performance and efficiency. Personally, I like this very much as it allows me to have a long-term vision in mind whilst continuously working on my own skills and knowledge.
One of my favourite things so far is our "reading culture" at Administrate i.e. the company focus on employee development – every employee is expected to be reading either a business, IT or an industry-related book at any given time, after which we share and discuss what've learnt.
My biggest take away for anyone considering a job in the tech industry is this: you don't need to be an engineer to be working in the tech world. All you need to have is curiosity and drive to learn. The rewards for this are manifold.
Natasha was asked by The Tech Partnership to explain how she got involved in the tech industry as part of their #MyTechStory campaign. Learn more about the campaign here.
See Natasha's original post here.