If you've bought a training management system (TMS) for you business – congratulations! You've made a massive step towards ensuring your training runs as smoothly as possible!
However, if you're just taking a lot of features at face value, you could be missing out on some massive time-saving elements!
Check out 11 things you might be forgetting to do with your TMS so you can start doing them right away!
1. Create Course Templates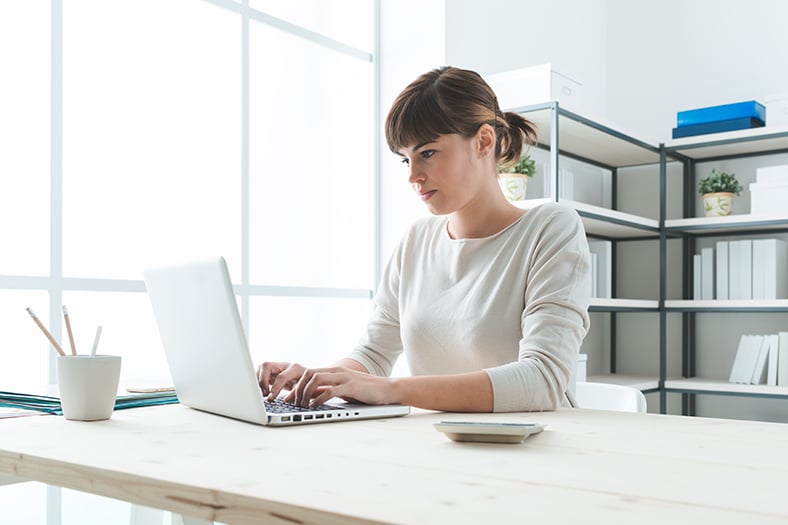 How much time do you think you spend setting up your courses on a regular basis? And the more courses you start to offer, the more work you are creating for yourself. There is a little feature in Administrate that could save you a whole load of time when it comes to setting up your courses!
Course templates is a feature which allows you to create a template for each type of course you offer and fill out all the information that doesn't change, such as the name of the course, the description of the course, or the number of sessions you'll be running each time. This means every time you have to set up a new instance of a course, you can use the template as a base, and most of the information will already be filled out for you. Then all you need to do is fill out the changeable information such as the date, the time, and the instructor!
2. Integrate Your TMS with Your Website
Having a training management system is all well and good for organising your training administration, but if you're not integrating it with your website you're missing out on a whole load of functionality that could be making things even easier for you!
Upload all your course information to your website instantly without any duplicate data entry.
Any changes or edits in your TMS will be reflected on your website straight away, so your customers are always looking at the same information your team is.
Sell your courses online directly from your TMS.
Offer online payment options to your customers so they can complete the entire sale in one session, and you don't need to create any manual work for your team.
Pull any information that is entered into your website back into your training management system, so it's easy to monitor and store.
3. Set Up Online Sign-In Sheets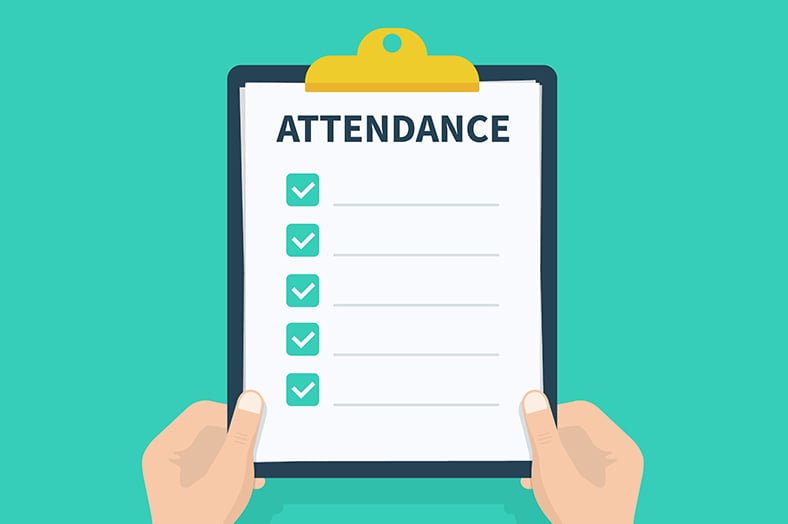 Why create extra paperwork and manual tasks for your team when you could swap from paper-based sign-in sheets to digital ones?
A TMS will allow your instructors to log in and monitor which students are in the class directly on the course page. The information can then be saved, and viewed by other teams in your business, such as your Training Administration team, without any duplicate data entry, time wasting, or unnecessary paperwork!
4. Upload all Your Resources
Keeping track of your resources can be a total pain! It can be so easy to forget what you have, forget important details like the size of each classroom, or double book a resource when you really need it!
Why not take a little bit of time to upload a record of all your available resources to your TMS? Once it's all uploaded, you will be able to assign resources to each of your courses, ensuring you always have exactly what you need, as well as eliminating the risk of double-booking things!
5. Automate Your Communications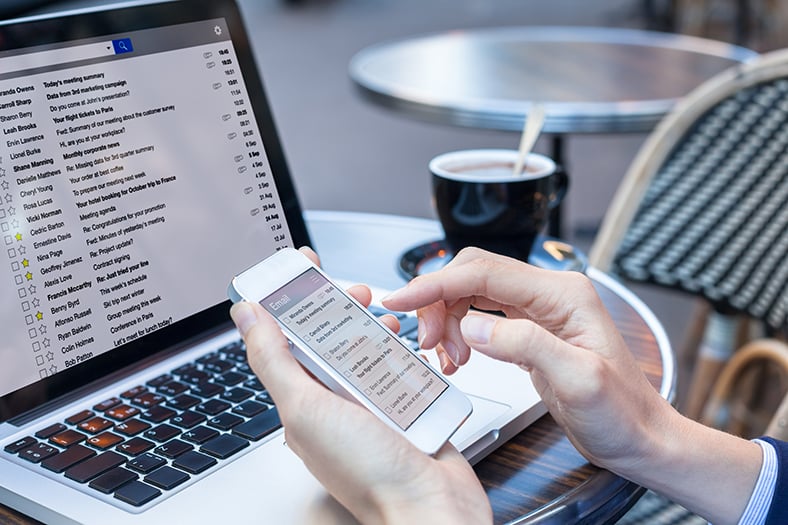 If you have a training management system, but you're not automating your communications, you're really missing a trick!
Once you have all your email templates set up for those emails you send all the time, you can set a trigger event which will determine when an email will send.
That means for things like joining instructions, payment receipts, timetables, certificates, and feedback requests; you can set all the content up in advance and let your training management system work away in the background. Meanwhile, your team will never have to send one of these repeating emails manually again!
6. Set Up Custom Reports
Why report using the pre-suggested fields in your training management system, when you can set up a report to show you exactly the data you need and display it exactly the way you want it?
Your TMS's reporting system should allow you to delete the fields you don't want, insert to ones you do, create custom fields, and change the order in which data appears, all so you get exactly the report you want and need to effectively measure your training.
7. Integrate Your Favourite Tools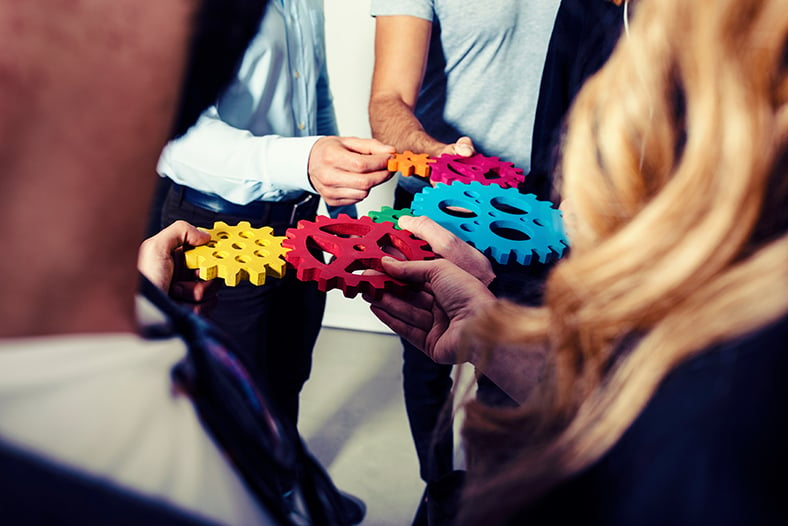 While a training management system can manage most things for your business when it comes to training administration, you may still use other tools which provide you with additional functionality that you TMS doesn't. This could be things like finance tools, email marketing tools, or custom survey creators.
Why continue to use these systems separately to your TMS when chances are a lot of them will integrate with your TMS so that you can use them all together in one seamless experience?
Administrate integrates with lots of the industry's favourite tools, and we're adding more all the time! Read our full list of integrations here!
8. Customise Your Sales Workflow
Why try and make your sales workflow fit the suggested workflow that will come pre-set with your TMS? Every business and every Sales team will work differently, and it's important that the tools you use reflect that!
Make sure you set up your custom sales workflow, so you can mark out all the steps your leads will go through from when they are prospects to when you close the sale. This will allow your Sales team to always have full visibility over how each deal is doing and what needs to be done to push a prospect to a customer.
9. Create Landing Forms on Your Website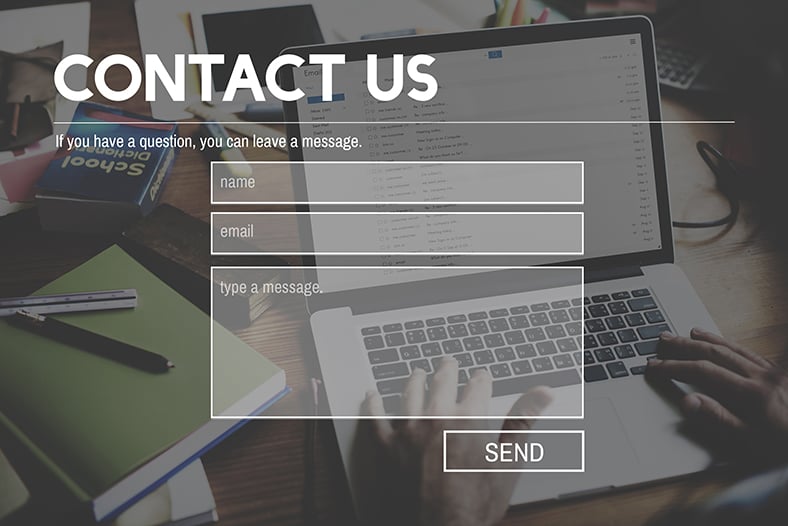 You may have enquiry forms already present on your website, but where does the information entered into these go? A random email address? A shared inbox that no one checks?
Why not set up landing forms within your TMS to be used on your website, as that way any information entered into the forms will be pulled back into your TMS for future use.
Not only will this make finding these enquiry details easier in the future, but you can also set them to save in your CRM and create a new opportunity in your sales system, so your Sales team know who to get back in touch with.
10. Add Custom Fields to Your CRM
We've mentioned custom fields a couple of times in this post, but one area you should definitely be customising as much as possible is the fields that capture data in your CRM!
You want to capture the data that's super relevant to your customer base and your training, rather than what your CRM thinks you need to record.
So think about what fields you need to include, and also those fields that you don't need to include, and set your CRM up the way that works best for your business!
11. Brand Your LMS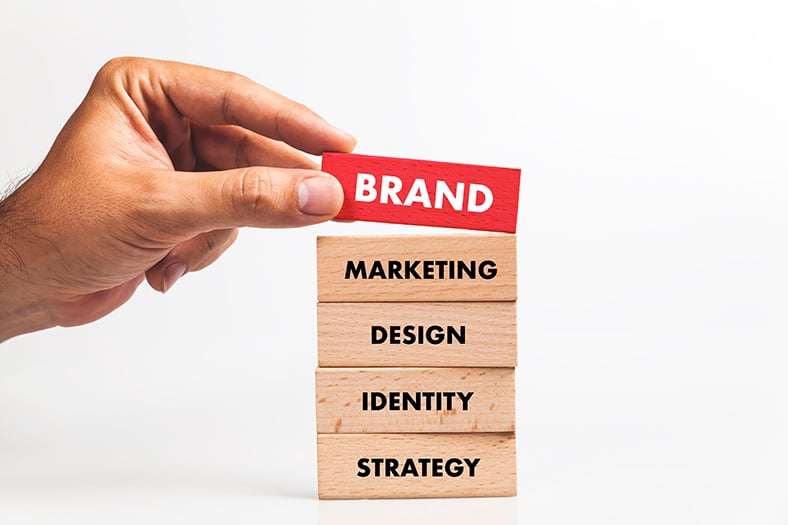 If your training management system comes with a built-in learning management system (LMS) like Administrate does, then why not go that little bit further and make sure your LMS is branded to match your company's branding?
It's a little thing, but it creates a seamless experience for your students and shows them that they're still with you and your business as they proceed through their learning journey. Make your LMS feel like an integrated part of your business!