What is LITE?
Now in its sixth year, LITE 2020 is a two-day user conference packed with exciting sessions to help Administrate customers and provide insight to those in the learning and training industry.
Why Speak at LITE 2020?
There are lots of great reasons to apply to speak at LITE 2020:
Shine amongst your peers in the industry.
Be amongst few selected speakers at LITE 2020.
Meeting and networking opportunities with key industry professionals.
Grow your speaker portfolio.
Receive photos and video post-event which you can use for personal marketing purposes.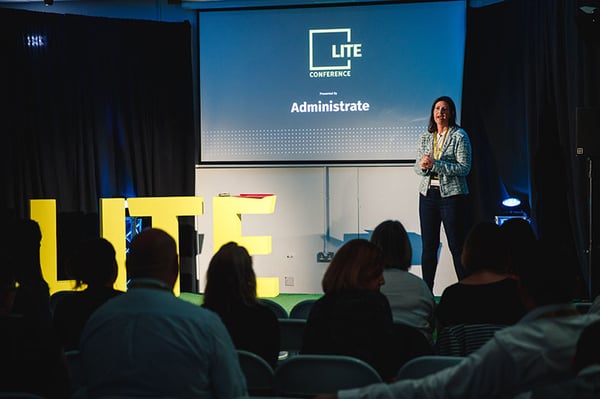 Apply Now to Speak at LITE 2020
If you're interested in speaking at LITE 2020, please fill out the form and we'll be in touch!
---→

"It's a fantastic conference to get to meet people in similar but different busineses and find out how they're approching some of their issues."
Kevin Streater - Forgerock