Whether you currently offer eLearning courses to your students, or you're thinking of adding it to your toolkit in the future, you may have done some research into what type of LMS (Learning Management System) content is best – off-the-shelf content or custom LMS content.
While we think there are benefits for both options, mainly depending on what your company does and the type of experience you're looking to offer your students, today we're here to talk about the 10 big benefits of custom LMS content!
1. Easy to Make Edits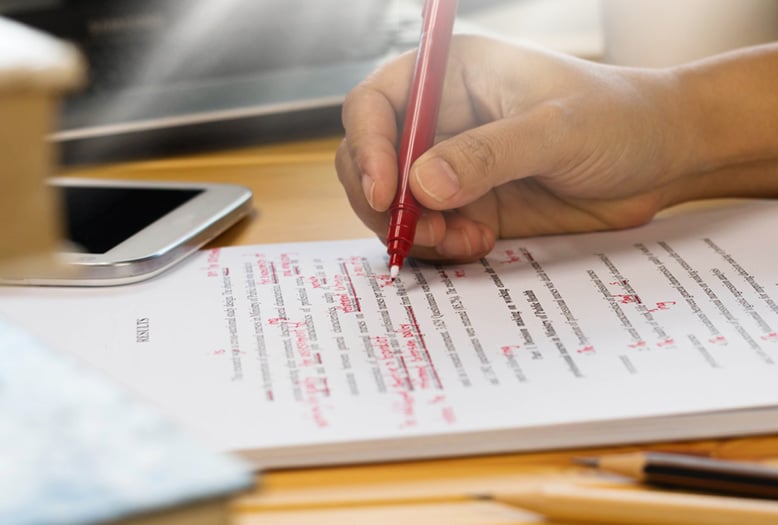 One of the really obvious advantages of custom eLearning content is how easy it is for you to make edits. Maybe there's a spelling error, maybe a link or a piece of media is broken, or maybe the content simply references something which is now out of date or incorrect. If you created the content yourself, as soon as you notice there is something wrong, you will be able to edit it and have the update applied instantly for your students.
If you bought your eLearning content from a third-party supplier, then it may take a lot longer, and be a lot more complicated to get a simple edit applied. It would require getting in touch with them, explaining the changes you want to be made, and then waiting for them to get to the request. They may not even agree with the change you've asked for and may not make it – it is their content after all!
Creating the content yourself gives you complete freedom over what the content contains, and when to make changes.
2. Stay Updated
Similar to making edits, it's important that you ensure your eLearning content is up to date at all times. Depending on the type of training you provide, the information your students need may change on a regular basis to ensure it meets the most current standards. This could mean a lot of changing and updating the content and making sure the updated content is available as soon as you need it to be.
If you have created the content yourself, then as above, you will able to make the changes whenever you need them, to make sure you are always providing your students with the correct training.
If big changes need to be made to your content, you can rework and change the content in advance, and then upload it whenever you need it, so you'll never need to have a delay.
3. Use it as a Selling Point
If you're struggling with competition from other training companies who offer the same sorts of courses as you, having custom content could be that extra selling point that pushes your eLearning over the edge for potential customers. If all your competitors are offering roughly the same type of course and the same content, being able to say you custom create your content to enhance the learning experience for your students is a great selling point.
This unique edge is something to shout about on your website and in your marketing activity! Make it clear that you go the extra mile to create custom content for your students, and that they won't receive the same eLearning content anywhere else! Learning with you will be a unique experience and this can be something to make you stand out from the crowd, especially if you offer training in a saturated industry.
4. Use Real-World Examples and Personalised Experiences
Creating your own eLearning is great for a number of reasons, but a huge one is you can include real-world examples and personalised experiences to really emphasise the points you are making in your training. Instead of having to use general examples, or try and accurately describe other people's experiences, you can talk about things that have happened to you or that you have observed during your time teaching, which will help enrich your course content for your students.
These can also be updated, as better or more relevant examples may crop up as you continue to teach the class and you may wish to include them instead. This allows to you make sure your training is always relevant and current.
Using examples of things which have happened to you to enhance points in your training content will also mean your students are more likely to relate to it, and understand it more fully, as it's a real example and not just something made up to apply to your training.
5. Only Include What You Want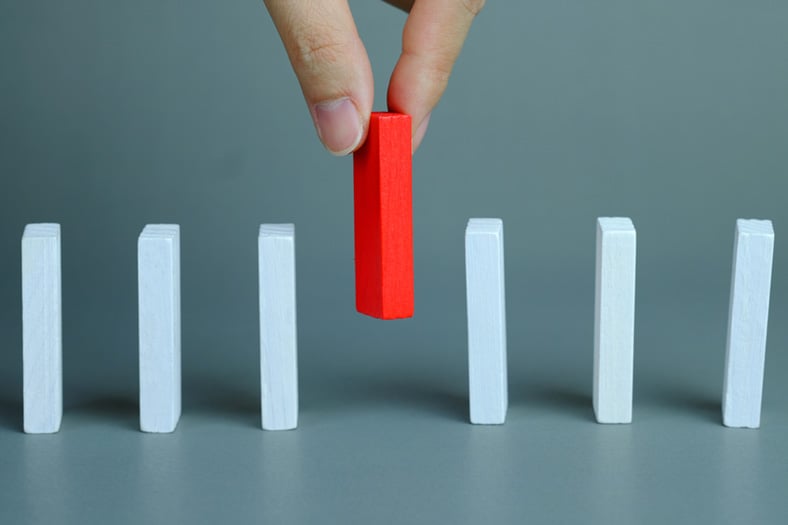 If you buy your training off-the-shelf, all the course content decisions have been made for you – you just upload the content and you're good to go. However, what if you want to go into more detail in some areas? Or want to remove a whole section altogether because you don't feel it's actually relevant to the final assessment? With off-the-shelf you don't have the ability to make these decisions, and you just have to deal with what you are given.
However, if you custom create your content, you can include exactly what you want to. You can remove some sections which are typically covered in similar training courses, expand on other points, add in additional information that other training companies don't cover in order to give your students a deep understanding. Basically, you can do whatever you want, as long as your students end up prepared enough at the end of the course to sit the assessment, pass it, and then carry the knowledge they have picked up into their everyday lives or jobs.
6. Keep Everything On-Brand
One problem with buying off-the-shelf eLearning content is because it is generic content that lots of different training companies could be using, it will look generic! Compared to your usual branding and website, it could look a bit dull and boring, or even be the complete opposite style of what you want your brand to reflect. If you're using content that every other training company has access to, it's hard to stand out from the crowd, as your eLearning courses will just look like everyone else's.
However, if you create your own eLearning content, it means you will be able to include your own branding, as well as your style of writing, tone, and language, so the content will be uniquely yours!
7. Good for Internal Training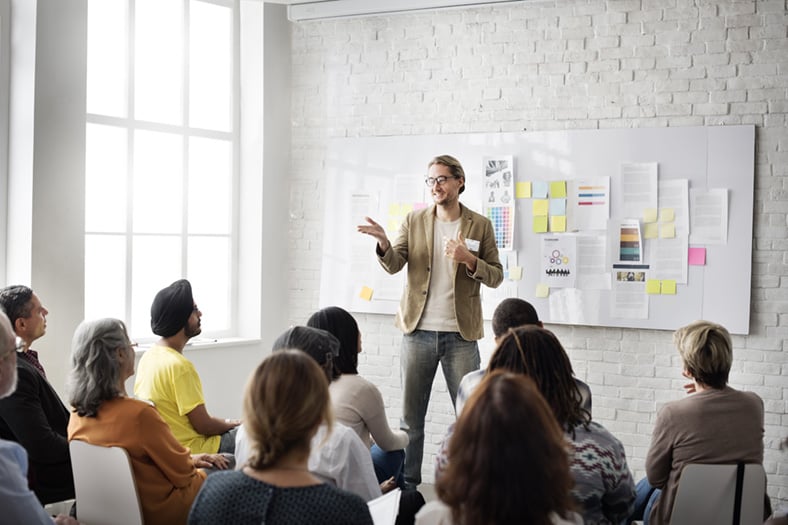 Custom created eLearning content isn't just good for the commercial side of your training offering, it's also great for any internal training you need to run. Creating custom content for your internal training is usually preferable, because not only can you pick exactly what you want to include, and the things you want to leave out, you can also include specific examples which would only apply to your company, as well as including your company branding.
This gives you the opportunity to talk about specific departments and staff members in your example, as well as personalising the training for the different departments or job roles who will be sitting the training. This ensures that all your internal training content is super specific and is tailored to the people who will be completing it.
8. Use it When You Need To
Of course, if you do decide to make the move to custom LMS content, it doesn't mean you need to do it for every course you offer! Depending on the size of your course catalogue that could be a huge time and financial investment, so it might just not be feasible. Add to that the fact that off-the-shelf content will work perfectly well for a lot of your more general training courses, there is no need to stretch yourself thin by creating lots of custom content all at once.
Your best move is to pick the courses which you think will benefit the most from being customised and adding your own knowledge and experiences to them. Focussing your energy on the courses you think really need to be custom-built will allow you to really create some fantastic, stand-out course content where it is needed, and let the off-the-shelf content do the work elsewhere.
9. Not Limited by Other Services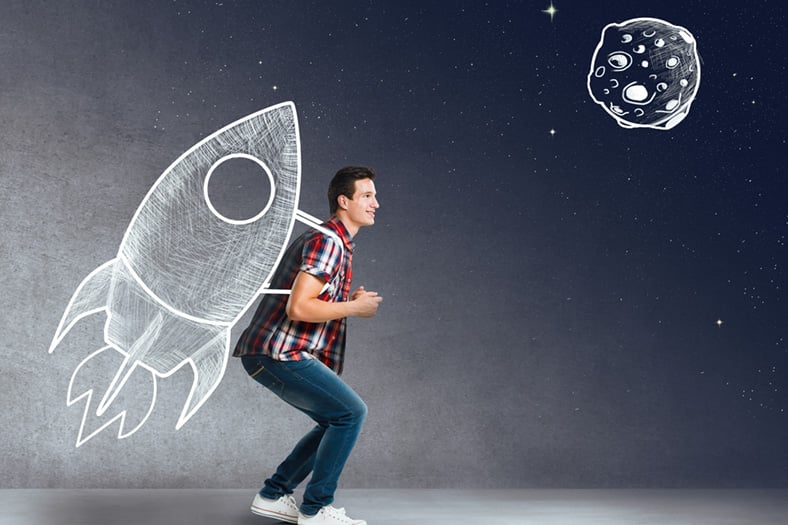 One huge benefit of custom eLearning content is the fact you're only limited by your own imagination (or probably more likely time and budget constraints), rather than limited by what another system can provide for you.
You don't have to worry about fitting into the pre-sets that an off-the-shelf content company may push on you, and you can really design the content the way you want, with all the elements you want! You also don't have to worry about adding something extra and it costing you more every time you add something new, as creating the content yourself means you will have a clear idea of the budget as well as how much everything will cost.
This means if you want to add things like gamification elements, or mini assessments throughout the course, you'll be free to do so, without wondering about whether it can be done effectively or not, or whether it's going to incur a further charge.
10. No Shopping Around
If you decide you do want to go for off-the-shelf eLearning content, one downside is the fact you'll have to spend time shopping around to find exactly what you need. This can involve a lot of stages, from deciding what you want the content to cover, to searching within your price range, and participating in demos to get a better idea of the eLearning experience, all of which can be very time-consuming! Add to this the fact that it might need to be several members of your team participating in this shopping around process, and that's a lot of time and productivity down the drain, and you still might not even find the perfect content solution for your business!
Creating your own custom content means once you have mapped out what you want the content to cover, you can get started on creating it right away.
Learn More About eLearning!
If you want to learn even more about eLearning, why not download our free 'An Introduction to eLearning' eBook? There's a whole section on content creation so you can get even more tips before you start making your own custom content!