The last thing you want in any industry is to be behind your competitors, and if your competing training companies are using a training management system (TMS) then you could be fighting a losing battle!
Here are just ten things that your competitors may already be doing a lot better than you, and the secret behind all of them is a great training management system like Administrate!
1. Their Website is Fully Up to Date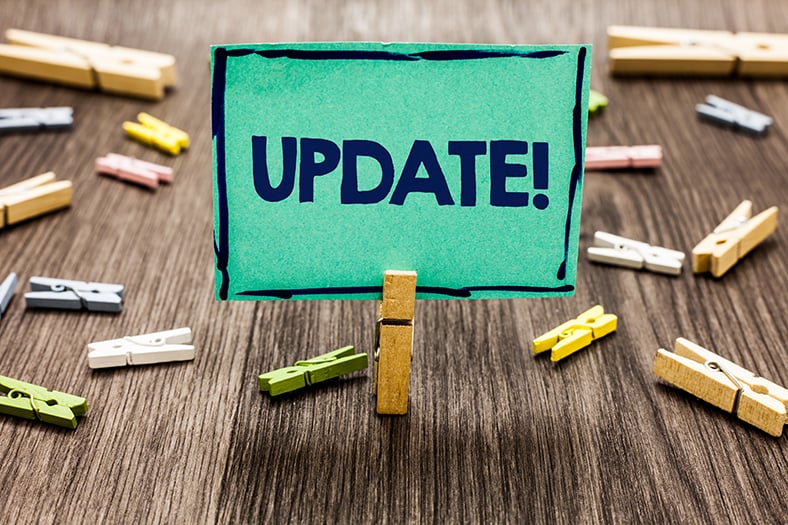 Ensuring your website is up to date at all times is extremely important for a training company for a number of reasons:
You want to make sure all your new courses are available to your students as soon as you schedule them, so you can start getting bookings ASAP.
You want to make sure that the information your team are working from on your internal system is the same that is displayed on your website to avoid any confusion.
If your classes are sold out, you want your website to reflect this, so you don't run the risk of overbooking your classes.
If the details you enter into your internal course management system don't automatically update your website, you're leaving yourself open to human error, and customers seeing incorrect information!
2. Their Website Isn't Full of Errors
Your website being full of errors can create just as much of a problem as it being outdated. This could be things like spelling errors, pieces of vital information missing as they have not been entered, or things like the wrong date, time, or even price being displayed!
Again, a lot of this is usually down to human error, and if your website isn't integrated with your training management system, then even if you spot the error internally, you'll still need to update it on the website manually. This step can often be forgotten, meaning your website could still be full of errors, which could be off-putting to customers.
3. They Accept Online Course Bookings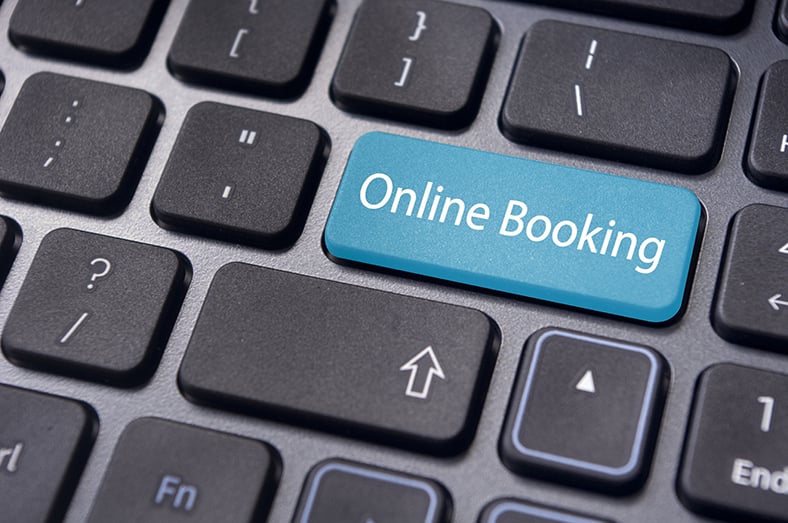 You may think just having all your course information on your website is enough, but if you aren't accepting online course bookings, you could be losing out on lots of potential business to your competitors.
Asking your customers to get in touch via email or the phone to complete the sale with you isn't always realistic. If they found your information online, chances are they were looking for complete the entire booking process online as well.
Limiting your sales process in this way means you will lose out on sales to people who don't want to add an extra step to the buying process, don't want to take the extra time to phone you or wait for an email response, and those who want to buy from you outside of office hours, as there will be no staff available to complete the sale.
4. They Accept Online Payments
In a similar point, there's no point in taking online bookings if you don't take payment at the same time! If your competitors offer the ability to complete an entire booking in one process, then you run the risk of losing potential customers to them.
If you let your customers book places on your courses online, don't add a needless step to the process and make them get in touch with you to confirm the payment. Offer online payment with secure payment providers like PayPal instead.
Not only does this make life easier for your customers, but it also limits the amount of manual work you are creating for your team!
5. Students Receive Confirmation Emails Instantly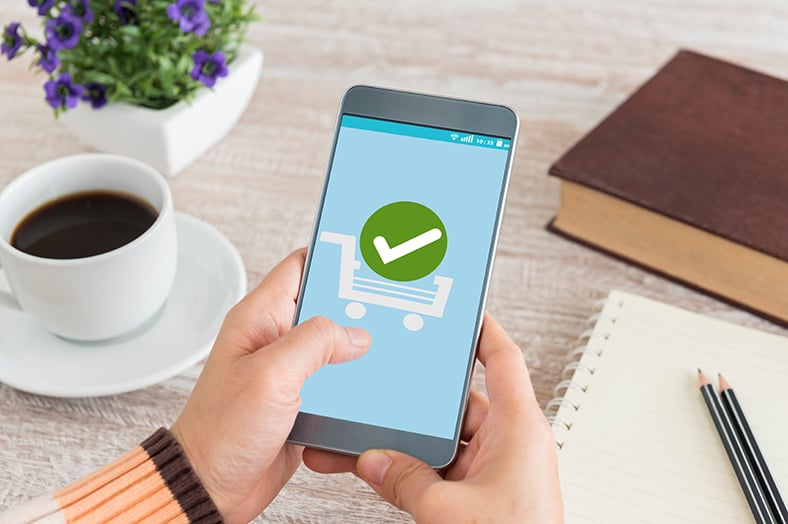 If your competitors are using a training management system with automated communications, then students who buy training from them will receive an email confirming their place and their payment within minutes.
If you're relying on your team to send out these emails manually, that could create a few problems:
Lots of manual work for your team, especially during busy times.
Your team will have to interrupt other tasks they are doing to send out these emails as and when the need arises.
Customers who buy from you outside of office hours may need to wait days for a reply, which can be worrying for them if they are waiting for confirmation.
Emails can easily be forgotten, creating stress and hassle for your students, who will then need to get in touch with you.
Automated communications mean these emails will fire automatically when their trigger event happens, and in this case, the trigger event would be a student purchasing a place on the course. That means the whole sale has gone through and your student has received confirmation without any direct human input and any delay!
6. They are Easier to Find on Search Engines
There's no perfect way to make sure your training business is easier to find on search engines, but there are things you could be doing to make sure it's as likely as possible that you'll pop up when your customers are searching for training. If these are things your competitors are already doing, then you should be worried!
One major thing is how you upload your courses to your website, and therefore, the information search engines are pulling from your website. If you integrate your website with a training management system like Administrate it should allow you to do things like:
Have descriptive URLs on your course and event pages. This will allow you to include the full name of your course in the URL, meaning your customers are more likely to find the exact courses they are looking for when they are searching.
Have fast page loading times, as slower-loading pages can be penalised by Google.
Have full keyword and meta description control, so you can include your target keywords and define your pages easily.
Host your events on your domain rather than an external site, meaning your courses will be part of your website and your SEO activities.
All of this should make your courses easier to find, so it won't always be your competitors who are popping up in search engine results!
7. They Offer Lots of Different Delivery Methods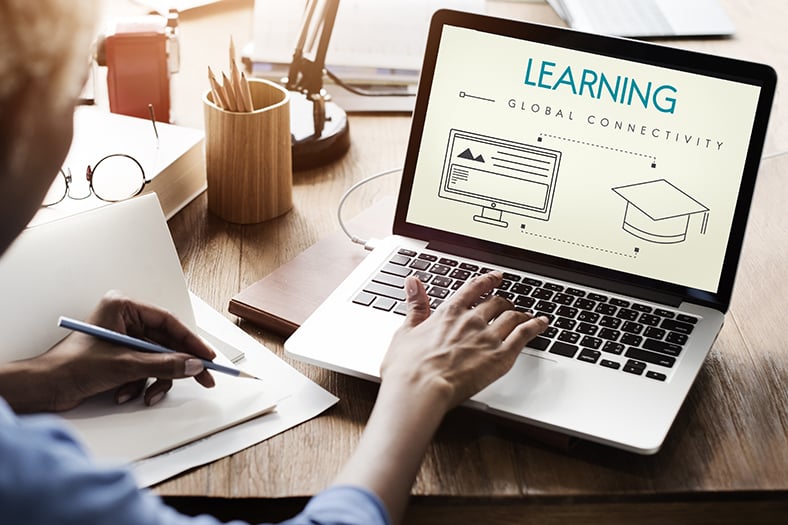 If you only offer one or two types of learning delivery, then obviously you are narrowing your market of potential customers. If your competitors have the tools and the ability to support all different kinds of learning, then you could be losing customers to them, as students are always on the hunt for the type of learning that will suit their lifestyle and their learning style the best.
8. They're Using Online Surveys Rather Than Paper-based
If you collect feedback on your course at the end of your training, are you using paper-based surveys or online surveys? Using online surveys is more beneficial for a number of reasons:
More cost-effective, as you don't need to spend lots of money on printing.
Easier to make edits if you notice a mistake or want to make a change.
Easier to distribute to students once a class has ended.
Easier to distribute to remote students.
Using your training management system's survey tool means information can be instantly pulled back into your reporting system without creating any manual work for your team.
You can set up an automated communication containing the survey to trigger at the class end date.
Overall, having all the information from your online surveys immediately fed into your reporting system and available for you to make important business decisions with is a far better approach than spending hours wading through paper-based surveys and creating lots of manual work for your team.
If your competitors are using online surveys, it means they will be able to react quickly to problems and make changes to their training offering quicker, leaving you and your training offering behind!
9. They can Compile the Reports They Need in Seconds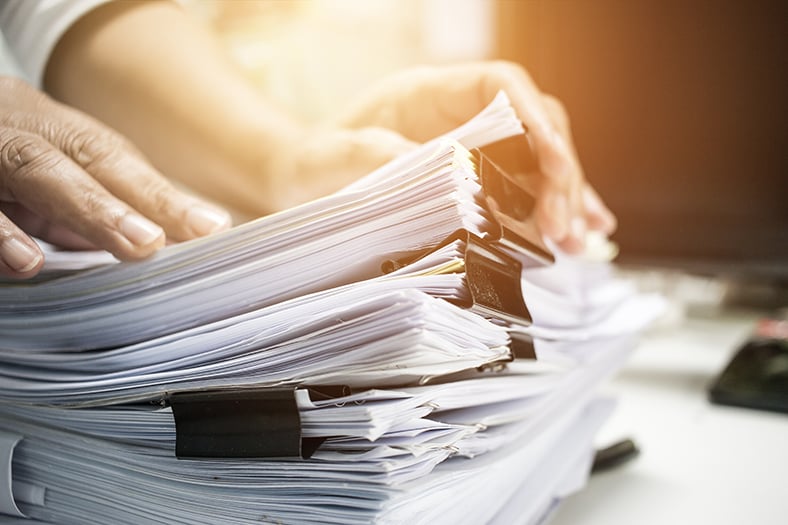 Speaking of your reporting system, how long does it take you to compile a report just now? And if you have to compile that same report on a regular basis that could mean a lot of repetitive work to ensure that you and your team have the data you need at any time.
A training management system with a built-in reporting system will mean that creating reports will never be time-consuming again. Once you've decided how you want your report to look and what data you want it to contain, your report will always be updated in real-time, meaning you never need to manually update it again. Every time you open the report, it will always display the most up-to-date information.
You can also send it your audience using automated communications, so you don't even need to remember to keep the team updated – your TMS will do it all for you.
10. They Never Double Book a Resource
There's nothing worse than scheduling a training session and not realising until the last moment that you've double booked a room or a vital resource.
If this problem never happens to your competitors, then chances are they are using a TMS to manage their training!
A TMS like Administrate will allow you to keep a closer eye on your resources to prevent problems like this happening in the future.
Upload all your resources to your TMS so you have a complete record of everything you can use for training.
When it comes time to schedule a course you can assign the resources you need to each training session to ensure that you have everything you need.
Resources which have already been booked will not show up on the list, so there is no risk of double booking.
Once you have a resource booked to your course, you don't need to worry about someone else double booking that resource either!
So What Does This Mean?
All this means that your competitors are definitely making the most of their training management system, and to keep up with them, you need to invest in one too!
If you want to see how a TMS could work for every team in your training business, download our free eBook below!