2017 was another wild year at Administrate! It's always hard to sum up the hard work and achievements of our incredible team and customers, but there are a few highlights that we're particularly proud of:
More than 150 product features released in 2017. Our bulked-up Product Delivery team (which includes Product, QA, and Engineering) delivered an incredible number of customer visible product features throughout the year on our weekly release cadence. At the same time, the team made huge investments in our platform to increase reliability, scalability, and delivered the beginning of a next generation API that has started powering all kinds of Professional Services projects and integrations with other Cloud Services. Oh, and it's the same API we use internally so it's really flexible and really fast!
Launch of Administrate Pro, our new Professional Services team. Our growing number of customers were very clear that they wanted us to be able to handle technical projects of varying complexity so they could focus on delivering training and education to their students. We were really excited to officially launch Administrate Pro at LITE 2017, and finished the year with more than a half dozen highly successful projects completed for customers all over the world.
Record Months, Record Quarters, Record Year. The team at Administrate entered 2017 with some tough goals to hit, and despite some early setbacks, we didn't give up, and instead finished the year with 3/4 record quarters. But that's not all - because our pricing is based on customer success, this means a huge portion of our customer base also had a record year as well! A win-win!
More integrations with other awesome cloud SaaS products. 2017 saw us launch integrations with Xero, SurveyMonkey, Salesforce, CloudShare, and Lead Liaison. These integrations help customers achieve more, save more time, and provide a better experience to students, and we're thrilled with the uptake so far.
LITE 2017 saw more customers, partners, and team members than ever before. We continue to invest in building the best possible event for training professionals, and this year we doubled down on practical sessions designed to help training companies grow, be more efficient, and differentiate their offering.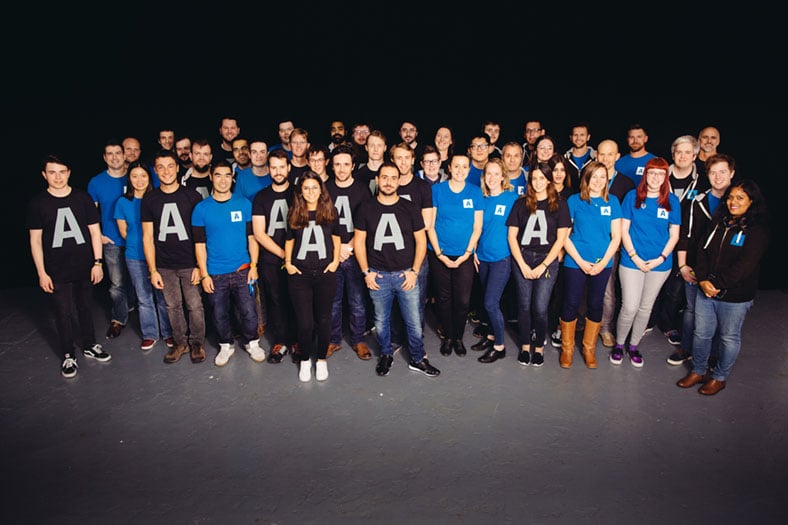 What's in Store for 2018?
Constant improvement is one of our Core Values, so we're excited to continue to make improvements across our business, but here's a few key things you can expect to see from Administrate in 2018:
More 3rd party integration. 2017 saw us just getting started with integrations and 2018 will see even more. All of these are built with the goal of making training delivery easier, more automated, and more tightly integrated, and we're really excited to see these launch.
Even better customer service. Our Customer Success team has always been rated extremely highly at Administrate, but we weren't satisfied. In Q4 we bulked up our Tech Support, Account Management, and Pro Services teams to make sure we're even more responsive, proactive, and focused on customer needs. Highlights include building out an Engineering team embedded directly within our Tech Support team and hiring additional personnel in each of our three offices so that customers can experience fantastic service from regionally based staff.
A faster, better, more extensible product that's constantly improving. 2017 proved our Product Delivery team are just getting started after a large recruitment drive that took nine months and concluded midway through 2017. The team is focused on improving our award-winning product even more while at the same time making it ever easier to integrate with and extend.
More customer growth. No, we're not talking about growth at Administrate, we're talking about more success for our customers! Our incredible and recently strengthened globally based Account Management team is looking forward to getting in touch with our customers, learning more about their operation, sharing best practices, coming up with a plan of attack, and helping them achieve their goals.
More Learning. Whether it's via our blog, eBooks, events we sponsor, or LITE 2018, we can't wait to learn from our customers and industry, and then share it with all of you. All of us at Administrate love to learn, and it's one of the reasons I personally enjoy working here - I get to learn something every day! This will no doubt be a theme for us across the company in 2018.
It's always nice to take a pause at the end of the year to reflect, and we're really thankful for our customers and proud of what they and our team have achieved in 2017. But now it's back to work!