LITE is Administrate's annual user conference, which we've been running for our customers and industry peers since 2015. Now in our fourth year, we want to make LITE 2018 the biggest and best event yet, and we want you to join us!
If you're not sure what LITE is all about, or whether it's the right training event for you, here are the reasons we think you need to be at LITE this year!
1. Speakers Talks on Loads of Topics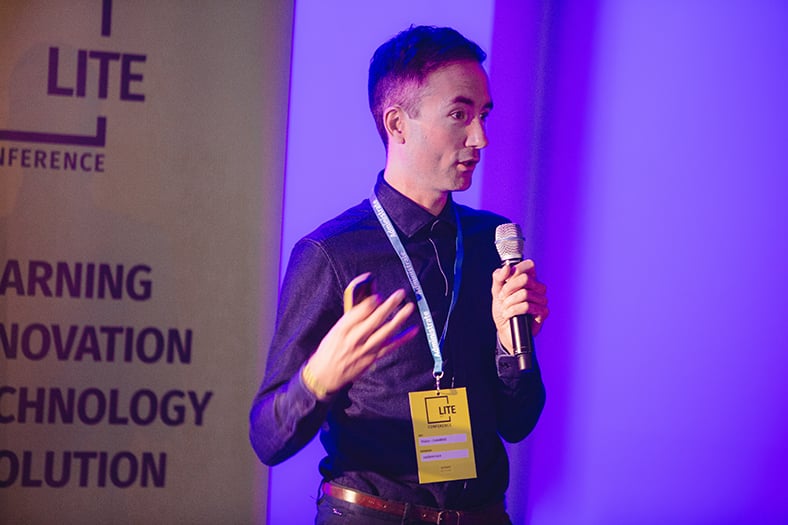 As well as a range of topics which are presented at LITE by Administrate team members, we're also incredibly lucky to welcome guest speakers from a number of different companies and industries to talk to our audience over the years.
In the past we've been delighted to welcome guest speakers from companies such as Skyscanner, OpenTable, CloudShare, GoodPractise, Velocity Digital, Elucidat, ForgeRock, FreeAgent, Morgan International, University of York, Customer Thermometer, Stipso, Easygenerator, MetaDigital, Heriot-Watt University, inclusIQ, 500 Miles, Lingo24, Interactive Life, Turing Trust, Tree of Knowledge, and GitHub, as well as speakers such as record-breaking cycling legend Graham Obree and creator of legendary video games John Romero.
We love talking about training and education, but our speakers also talk about topics which are relevant to anyone running a business, covering things like marketing, sales, team management, growth, and how Administrate has specifically helped some of our customers run their training businesses more successfully.
2. Administrate Customer Workshops
If you are an Administrate customer, are in the implementation process with us, or are thinking of purchasing Administrate in the future, then our customer-focussed workshop sessions are perfect for you.
We use this time to take a detailed look at specific parts of our system, show you what amazing things you can do with Administrate at your disposal, and give you the chance to get to know teams from all over the business a little bit better.
In the past, we've held product-focussed sessions on course templates, the student portal, our reporting system, key financial reports you can pull from Administrate, how to communicate with students, the Administrate API, and much more!
3. One-on-One Sessions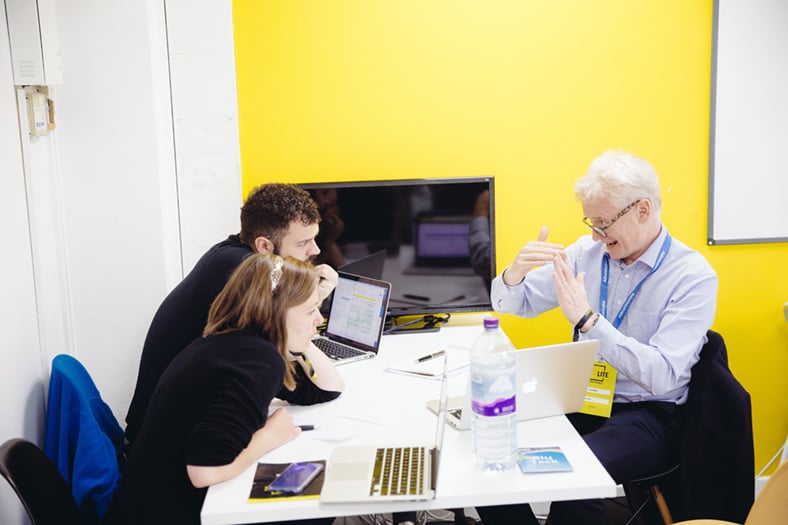 Another great feature for our customers is our one-to-one sessions which you can book with members of the Account Management and Product teams. Do you want a chance to chat with someone from our team in person? Do you have a problem that could use a little face-to-face time to solve? Do you have a suggestion for how Administrate could work with your training business better? Our one-to-one sessions are perfect for any of these reasons and more!
Sessions will be available to book beforehand and on the day at LITE 2018, so you can reserve a time slot that suits you and get some dedicated time with our team members.
4. Explore Edinburgh
If you didn't know already, we always host LITE in the fantastic city of Edinburgh, where our office headquarters are also based!
Held in CodeBase, the UK's largest start-up incubator, we put you right in the heart of the city centre – just a short walk from the Grassmarket, the Royal Mile, and Princes Street Gardens!
This makes LITE an excellent base for exploring the city once your day with us is over! However, we also hold a historic pub tour on the first night to give attendees a taste of the city, learn a little Scottish history, and visit some of the best pubs in the city. So even if you can't make some time around your LITE visit to do a little sightseeing, we'll make sure you get to experience a night out on the town.
5. Get Social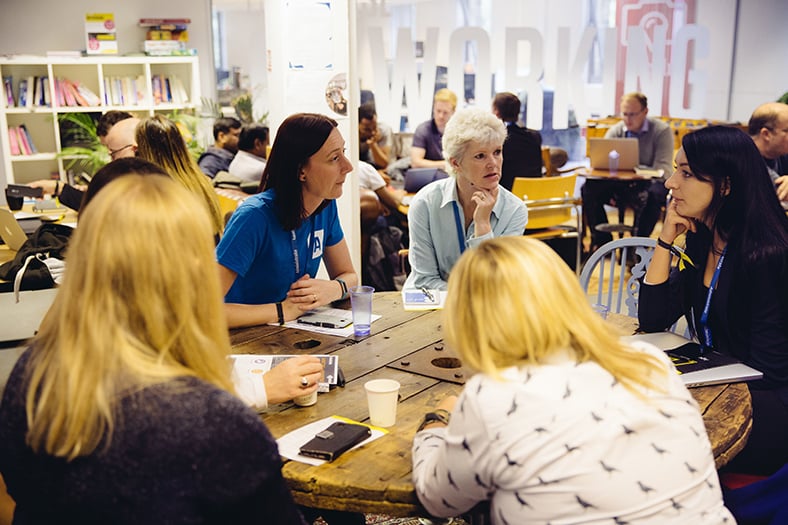 LITE is a great chance to meet other like-minded individuals from the training and learning industry, as well as members of the entire Administrate team. Team members from our USA and Lebanon offices come and join the Edinburgh team for the whole of LITE, so you'll have the chance to speak to the team members you interact with every day, no matter which office they are based in!
As well as hanging out at the conference, and networking during our breaks and lunchtimes, we also have plenty of social events for you to get social with all the other LITE attendees.
As well as the pub tour mentioned above, we also have our LITE afterparty to celebrate all the hard work and knowledge sharing from the past two days!
6. Brilliant Value for Money
LITE tickets are currently just £99, which we think is fantastic value for money for what you get!
Two full days of guest speakers and Administrate experts delivering talks on engaging topics.
Two full days of workshops aimed at Administrate customers to give you a deeper understanding of the product.
Book one-on-one slots with members of the Administrate team across both days to get some personalised time to discuss any questions, concerns, or problems you have.
Attend our amazing social events with the rest of the LITE attendees and the Administrate team!
Join Us!
If you want to be at LITE 2018, then you can pick up your tickets for just £99 right now! We hope you see you in September, and if you have any questions in the meantime, please let us know!