Administrate LMS continues to take the eLearning world by storm! We've been delighted to consistently receive validation from both customers and key industry players that our vision for an eLearning platform that seamlessly works with our training administration system is something that training providers need.
Administrate LMS Ranked #16 Worldwide!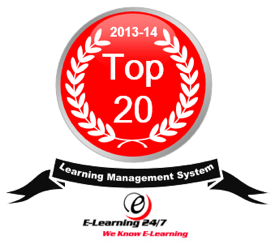 A couple of months ago we were really flattered to be ranked as one of the Top 20 Learning Management Systems in the world, leapfrogging hundreds of established offerings.
In the review, industry though leader Craig Weiss commented, "Not your Dad's LMS. Features that stand out include built in CRM, P&L and ledger reports…"
We've long believed that our LMS offering provides a large contrast to other systems that don't even contemplate how you'll manage your customers, reporting, or financial needs, and we're excited that Craig agrees!
Going Beyond the Traditional LMS
Three Products, One Integrated System
Training and education has always been about more than just the classroom and student experience, yet unfortunately, most eLearning suites focus solely on students, and ignore the challenges faced by training administrators and the "back office" staff that are so critical to a training organisation's success. By delivering three products we meet our customer's needs at whatever level they're currently at, with plenty of room to grow.
Thousands of Students Around the World Agree!
We've helped our customers deliver multiple thousands of hours to thousands of students around the world, and one of the fun things for us is seeing how our customers quickly and easily customise their LMS experience to match their branding and look and feel. Here's a few examples of how creative you can get when customising our LMS.