It's official, Administrate is can now be found on the Salesforce AppExchange! Couple Salesforce with Administrate's training platform for a best-of-breed solution for your business.
What can Administrate and Salesforce do Together?
Administrate is all about training. We live and breathe training operations - the scheduling, the communications, the reporting, and of course, the training delivery. Salesforce has a much broader focus. Many businesses use it as their primary Customer Relationship Management (CRM) tool, their support desk, or marketing, among other things. For these businesses, Salesforce can become the centre point for all operations. The Administrate Salesforce App embeds our award-winning LMS directly into the Salesforce application so that your employees never need to use another system, or know another login. Their training will appear right alongside the other tools they use each day so that it is always front of mind.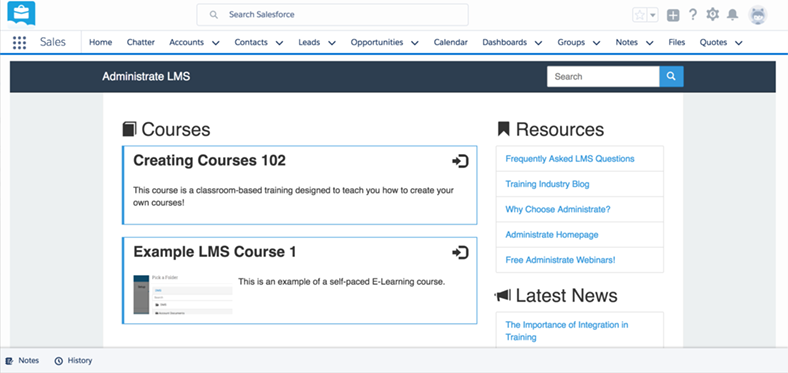 You can also use Administrate to keep the data from your Salesforce CRM in sync with your training data held within Administrate. If your organisation uses Salesforce as the source of truth for all customer data, but you need a platform more focused on your training operations, this can be a powerful combination. Your training team can focus their efforts on training within Administrate, and not have to worry about the headaches of re-entering information about their trainees or customers back into Salesforce.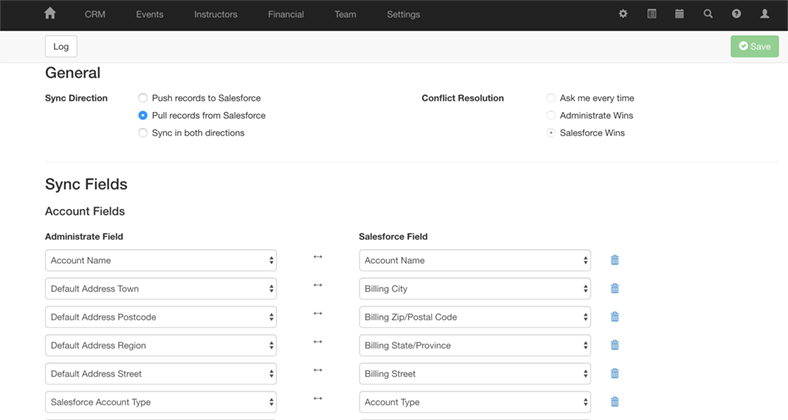 Check it Out!
If you're interested in seeing what it's like to combine the forces of Salesforce, who pioneered the cloud CRM, and Administrate, the world's most advanced cloud training platform, take a look at our new app on the Salesforce AppExchange.