Times of Crisis & Innovation: Life-Saving Technology in Under Two Weeks
Times of crisis very often give rise to innovation. At Administrate, we've seen this first-hand through CAE's response to the Coronavirus pandemic. In just 11 days, CAE Healthcare designed a ventilator prototype in direct response to the immediate needs created by COVID-19. After signing a contract with the Canadian government to supply 10,000 of these ventilators to hospitals across the country, CAE Healthcare has also recently received Health Canada Certification for its life-saving CAE Air1.
In just three months, CAE Healthcare has designed a truly innovative and life-saving product, had it certified for distribution, and is now shipping hundreds of this new ventilator every week.
On-Demand Training and eLearning Delivered
CAE Healthcare is creating solutions at a critical time to save people's lives, something they've done time and time again as a premier innovator in the healthcare and aviation industries. Moreover, they've gone above and beyond to ensure the healthcare professionals using this new ventilator are properly trained with "on-demand ventilator training, [and] adaptive e-learning modules related to COVID-19 patient management." Not to mention the impact this new mechanical ventilator will have on people with respiratory illness moving forward.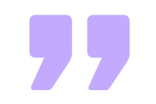 "People and their families need ventilators right now, and they need to be easy-to-use and low-cost so they're more accessible. A team of our healthcare engineers worked to create a new ventilator, and now we need to train the frontline healthcare professionals who will be using it. That's one of the reasons why we partnered with Administrate. We leaned into their Training Management Platform so we could handle the sheer magnitude of operational tasks behind this kind of training initiative, and deliver mission-critical training to frontline healthcare professionals."
- Karyn Aberts, Global Team Leader of Digital Learning | CAE Healthcare
Administrate: Ready to Scale Efficiently and Quickly
Administrate is proud to partner with CAE Healthcare, providing them with a ready-to-scale platform to deliver their innovative, life-saving solutions. "As a platform provider, we feel we truly are at our best when we empower organizations to maximize and deliver their own potential. It is exciting to watch CAE excel in response to this critical time in our world and offer our support behind the scenes," said John Peebles, CEO of Administrate.
Learn more: CAE Healthcare and the CAE Air1 prototype ventilator.
Get Your Training Online Quickly with vILT Rapid Implementation from Administrate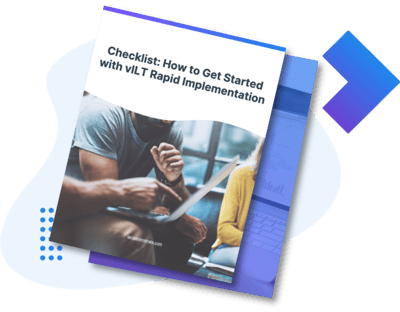 CAE Healthcare needed to get up and running with this new training initiative quickly, so they came to Administrate looking for a solution. With vILT Rapid Implementation, CAE was able to set up training for their ventilator prototype, fast.