Administrate supports quick and easy creation of invoices for delegates and companies who purchase training from you. Now you can easily edit the invoices you create too!
We've just released an update that makes editing event income lines, transferring delegates, changing prices, and changing taxes far simpler.
This change has been a long time in development and has come from the feedback we've received from all of you!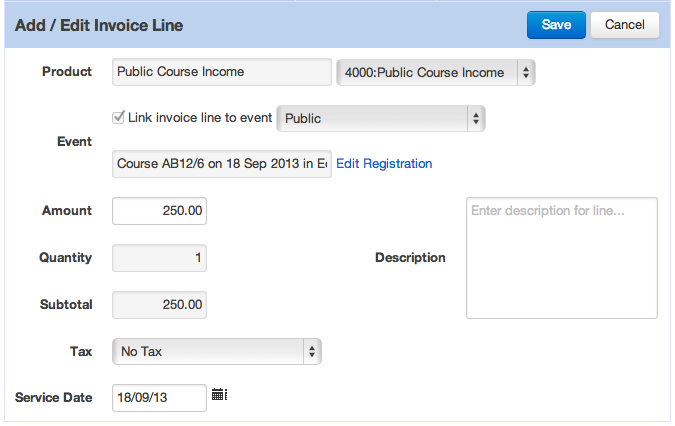 How this Change Impacts You
If you use Administrate to invoice (or wish to start using Administrate to create invoices) you can now make the following changes without creating a new invoice or registration first:
Move a delegate to a new event via the registration and update the existing invoice automatically.
Edit the price, tax, service date, description and quantity of event income lines and items that have been linked to events.
All changes to invoices will update the registration and vice versa so all of your financial reports will stay up to date.
What this Change Won't Impact
Administrate won't automatically email your customers with the updated invoice, so you'll need to manage any previous versions of the modified invoice they may have received.
If a delegate is registering for a different course, any mapped items that exist from the previous course will need to be deleted from the invoice if they no longer apply.
What If I Don't Want This?
Just remove the 'Event Registration' - Edit and the 'Sales Invoice - Edit' permission from your User Roles. This will prevent your users from being able to edit your invoices.
Our goal is to make managing the invoicing of your students via Administrate a seamless and painless process. If you have any questions, don't hesitate to check out our support documentation. Enjoy!