As many of you may be aware, the Account Management team has became increasingly key to Administrate over the past year. Account Managers are here to help you in a multitude of ways: whether it's training you on the system, best practice advice, or business consultancy and how you can streamline your processes via Administrate.
However, perhaps the part of the job we do which customers don't necessarily see or hear about very often is how we work with other areas of the business to make sure Administrate is working effectively for our customers. This can involve things like putting forward your suggestions on specific workflows to our Product Team, which could lead to your suggestions being added to the Administrate system.
So how exactly do Account Managers help Administrate customers with Product Development and potentially shape Administrate functionality? Good question, I'm glad you asked! Sit back, relax, and let me explain how the Account Managers help make Administrate customers as successful as possible!
How We Help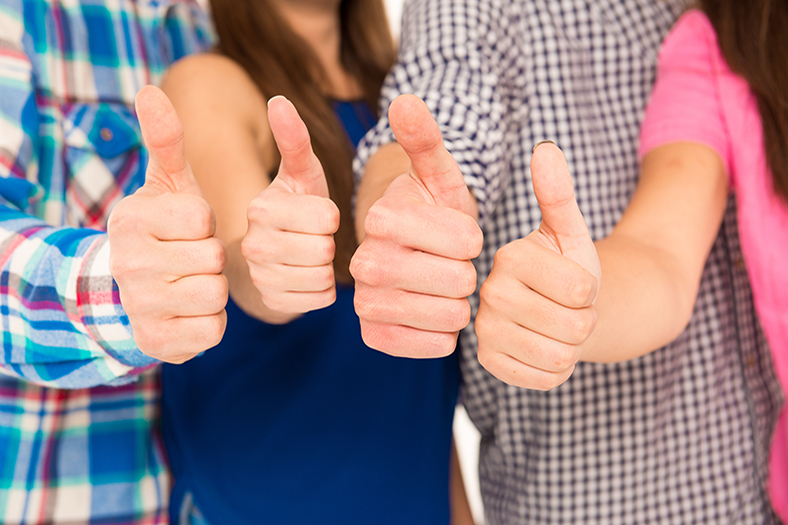 There are three main areas in which we can help you when it comes to Product Development and Functionality:
1. Training.
This may sound simple but for those of you who aren't fully utilising Administrate, it's usually the first step in identifying if what you're trying to achieve is already available in the system. If the feature is already available then we'll set up a training session with you to go through the details. If it's not, then perhaps we may need to look at your processes and make some tweaks to those to allow you to achieve your desired outcome. Once we've gone through all this, if it's still a feature you would like to explore further, it would become a Product Feature Request, which I'll cover shortly.
2. Best Practice.
If you're trying to achieve something which we know another customer has successfully implemented, especially if the customer is in the same industry as you, then we can share the knowledge of how to achieve this result with you. It's our job to make sure you are as successful as possible while using Administrate!
3. Product Forum.
I'm sure some of you are bored of hearing us say, "That's a great idea, write it up and put it into the Product Forum where one of the Product Team will check it out and then comment on it." However, as annoying as it may be, this is the best way for you to get your ideas conveyed to the Product Team and to get some additional traction from our other customers who may very well think that your request is awesome and needs to happen.
A couple of handy hints for the Product Forum to ensure that the Product Team and other customers truly understand what you're trying to achieve are:
Explain clearly what you're trying to achieve and why – keep it simple and straightforward.
Provide a business use case scenario as this will allow you to frame your idea and help convey your intentions to the Product Team and other Administrate Users.
Get a second opinion on your Feature Request – two pairs of eyes are better than one as they say. We're all guilty of knowing exactly what we're trying to say, but not explaining it effectively to someone else. Somewhere between your brain and the keyboard the message can get lost! If you don't have someone who can proofread your request, why not take a break before giving it a second read, so you can come back to it with a fresh perspective.
Dumb it down – try to write up your Feature Request as though you're explaining it to someone who's never used Administrate before. This idea is two-fold: firstly, it allows you think and process what you're going to be writing, and secondly, it will make sure that you don't alienate some of the newer Administrate customers, who may not be fully up to speed with all the Administrate lingo yet. Writing your request as simply as possible will make sure newer customers still know what you're trying to achieve, which in turn could lead to a comment or vote in support of your idea.
Ask for help: If you've had a chat with your Account Manager and explained what your Feature Request is but you're unsure of how to frame it and write it up, get in touch and we'll help you. Remember, we're here to help and we want you to succeed in using Administrate, so don't be shy in asking us for a hand.
Feature Requests Gone Live
Do our Feature Request ideas ever become reality? In short, yes! There's been numerous, fantastic Feature Requests submitted this year that have been supported and promoted by the Account Managers to other customers and to the Product Team, which has resulted in the Request being put into the system. Some of those Feature Requests are:
SMS Communication Triggers.
This addition to the Communication family was championed by one of our customers and quickly gained traction. It was about time we got down with the texting craze!


Set All.
Nope, I'm not talking about Andy Murray's amazing tennis year, as outstanding as it was, but the ability to be able to Set All for your Students Attendance and Record Results.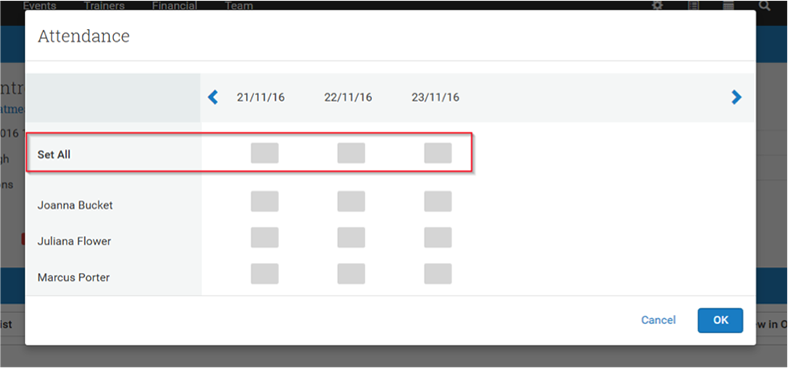 Multiple Accounts on Private Events.
This Feature Request came in from a customer who runs a lot of Private Events and the companies they deal with have thousands of employees. However, they don't have any communication with those Students once they've completed their training. This meant these accounts were Accounts having a nightmare trying to pinpoint who the main contacts were in terms of course bookings etc. So now you can add Students from other Accounts. However, remember that the Account you're setting up the Event for will be charged and not those individuals.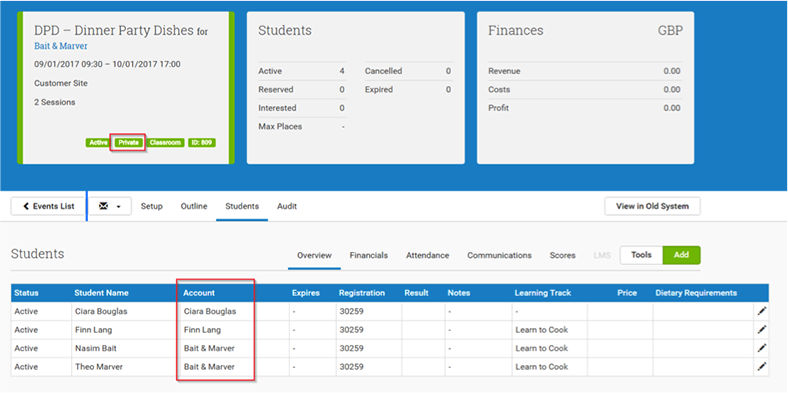 Resources for the full Event or just a specific Session.
Previously in the New Events System your Resources were booked out for the full Event, whereas now you've got the flexibility to assign your Resource to the full Event (from start to end) or else assign it to the Session it's needed on. As with the requests above, this was the result of a Feature Request and several customer votes and comments – way to go guys!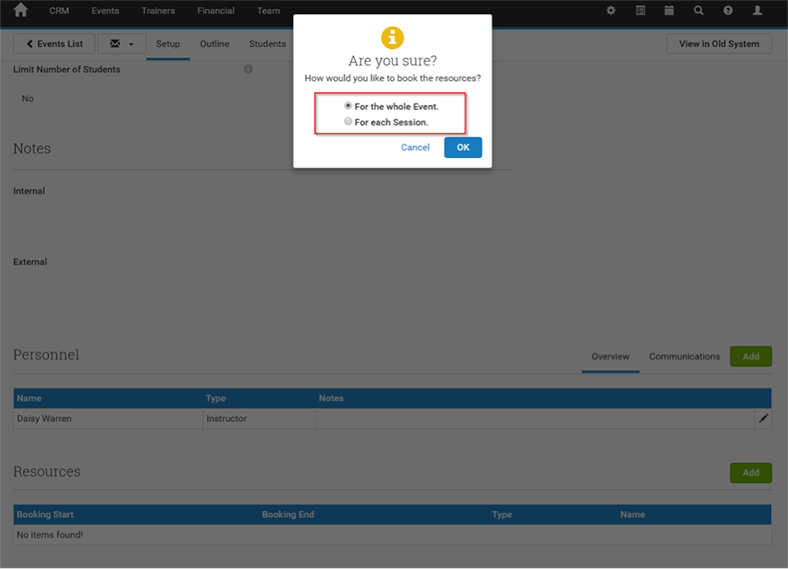 Audit Trail.
Every move you make, every step you take, we'll be watching you. That's not as creepy as it sounds, I promise! We've now added in a proper Audit Trail to the Events System. This piece of functionality worked well and was really popular in the Sales Opportunity system so it made sense to allow you to track everything that goes on with your Events: from when it was created, to who updated it, to when emails were sent – it's all there for you to keep an eye on.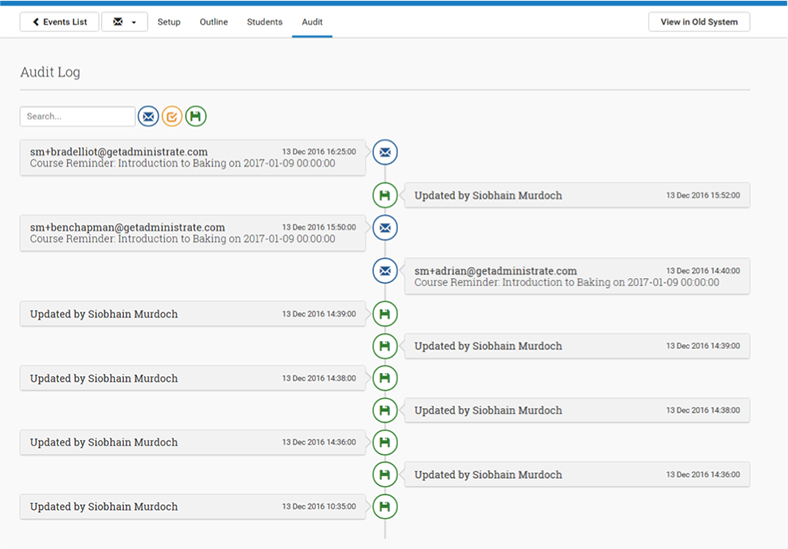 We're All Ears!
We really do listen. The above just outlines some of the bigger and most popular Feature Requests that have been submitted in the past 12 months by our customers, which have been commented and voted on by other Administrate users. Our teams have listened and your Account Manager has been by your side and helped the teams involved truly understand why a specific feature is imperative to your use of Administrate.
It may feel like we're not listening if you don't see all our requests being rolled out right away, but believe me, we are always here and ready to help. There are processes which need to be followed; such as carefully planning the details of what we're trying to achieve, having the Product Team write up a Project Charter so all teams involved know what needs to be done and then passing it over to the Engineering team to work their magic and make your vision a bona fide piece of functionality. Although your Requests may not appear overnight, if we think the feature will be useful to you and other Administrate customers, then you'll see it appear on the system.
What's Next?
A lot of customers have been very vocal about key pieces of the system such as Course Templates and the New Events System. Many of you would like to see Course Templates be more flexible in terms of the information you add which will in turn make scheduling your Events even easier, or have the ability of being able to copy a Course Template. Both of these features (plus many more updates to the Course Templates) are coming in 2017!
Perhaps at the top of most of our Customer's wish lists are some changes to the New Events System. Well wish no more, as we will be rolling out some changes to this part of the system based on your feedback. Changes will include coloured icons to identify what type of Event it is and what its status is (Draft, Active, Inactive, Cancelled). There are a few others that we're looking at which are still in the top secret planning phase, but we will keep you updated on these as and when we have more information to share.
There's many cogs which all must pull in the same direction to ensure that your Feature Requests are taken from that initial idea or suggestion right through to seeing it become a reality. Your Account Manager is one of those cogs, and they will support you and push, promote and work to make sure you are as successful as possible. By working together we've managed to make a number of those Feature Request a reality, but let's not get complacent and let's keep working hard!