Despite uncertainty in the global economy, the global spend on corporate training remains astronomical. In 2016 alone, the total bill came in at $359.3bn. That's a pretty big training day, right?
Training Industry estimate that this spend typically follows the below breakdown:
61% on internal resources
12% on tuition reimbursement
21% on employee courses and courseware
2% on customer education
4% on learning services and technologies
What's fascinating about how these budgets are spent, is the near comprehensive failure to acknowledge the Pareto Principle. That is, that 80% of your benefit comes from 20% of your actions. In the training industry, this is even more acute - the 4% spent on learning services and technologies can open the door to major growth on the other 96% of your training investment. In reference to each segment, this post explores the benefits a 4% technology spend can achieve.

Internal Resources
It's no surprise that internal resources take up the majority of the global training budget. Considering the time involved for just one employee to co-ordinate a course, the time cost alone soon begins to spiral. We figured it out that to send 7 emails to 10 students, on 10 courses, and then do all the associated paperwork and data entry, would take 35 hours. That's nearly the workload of one full time employee per week. Even if they were paid a fairly modest £10 an hour, that's over £18,000 per year spent on highly manual and unrewarding work. Implementing a solution like Administrate automates these communications, liberating employees, improving morale, and productivity.
Not only this, but you'll also save in terms of employee retention and recruitment. Leading pollsters Gallup note that an engaged employee is twice as likely to say their employer is hiring, making attracting high quality talent a great deal easier. Furthermore, with the average cost of replacing an employee reaching a painful 21.4% of their annual salary, technology isn't just an efficiency driver - it's a risk mitigator. Discover how Administrate can help you manage your internal resources here.
Tuition Reimbursement
While the cost of tuition reimbursement is dwarfed by internal resources, companies can easily save 12% of their training costs. This is achieved in 2 key ways - managing the personal development plan of staff, and in providing a better way to obtain training.
Personal Development Tracking
The subject of creating an effective PDP could easily fill a novel, let alone a blog post. However, once it's in place, it's easy for it to fall to the side. Not only does this mean your employees aren't getting the skills they need - they also aren't feeling valued. Again, the 4% technology spend enables this to be rectified. Through Learning Tracks, leadership can track a group or an individual's learning progress. The benefits to this are numerous, ranging from easy onboarding of new employees, to visibility on the learning journey.
If the PDP ties in with professional goals or promotion prospects, this can also serve as a motivational tool - enabling staff to clearly identify the skills they need to progress in their career, how to get them, and when they can expect to do so. Additionally, having a clear roadmap of team training allows you to plan your resources accordingly, and make efficiency savings through optimised class sizes and instructor time.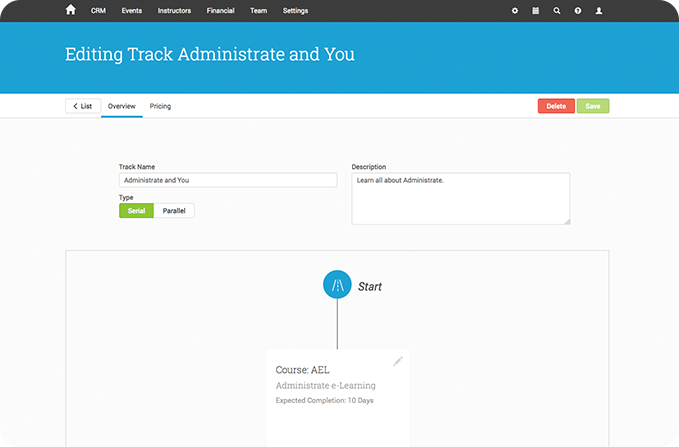 Obtaining Training
For both training teams, and training companies, purchasing and selling training in advance is a huge advantage. Through the use of Training Tokens, a training operation can distribute a number of redeemable vouchers that can be exchanged for training courses. For training providers, this creates a new revenue stream - allowing training to be sold in bulk. For internal training teams, this helps them put their employees in charge of their own PDP, and take the lead in completing their learning track. Additionally, by making some courses cost more tokens than others, you can incentivise teams to acquire particular skills to meet internal shortcomings - for example, a flash training sale on Excel.
Employee Courses and Courseware
Closely linked to internal resources, the 21% spend on employee courses and courseware is another area with endless inefficiencies. This area can be broadly defined as content creation and delivery costs. A lot of these costs typically stem from the same key areas, such as instructor costs, content development time, finding a content authoring tool and if required, venue bookings and sourcing fees. Again, the 4% technology investment holds the key.
Reducing Physical Costs
Through employing a flexible LMS that can support instructor led training, eLearning and blended learning, learner management instantly becomes easier. Powerful learner management also means that venues can be booked long in advance, creating opportunities to bargain for discounts. It also means the avoidance of any fast-delivery fees for outsourced training content, and makes serving content a great deal easier. This flexibility enables teams to use content authoring tools such as Administrate partners Elucidat and iSpring to deliver high quality, interactive learning - saving time and money.
Learner Flexibility
A flexible combination of tools and learning options enables learners to be in control of their own learning. With 5 generations still active in the workforce, it's important that training is flexible to the learner - both for knowledge retention, and to ensure return on investment. 87% of companies now rate retention, engagement and culture as an important imperative. With a further 50% considering it urgent, this makes the subject a leading trend in talent and HR. Having technology that handles instructor led training, eLearning and a blended approach gives you the tools to deliver high quality and engaging training that works for the learner, and is easily tailored to their needs.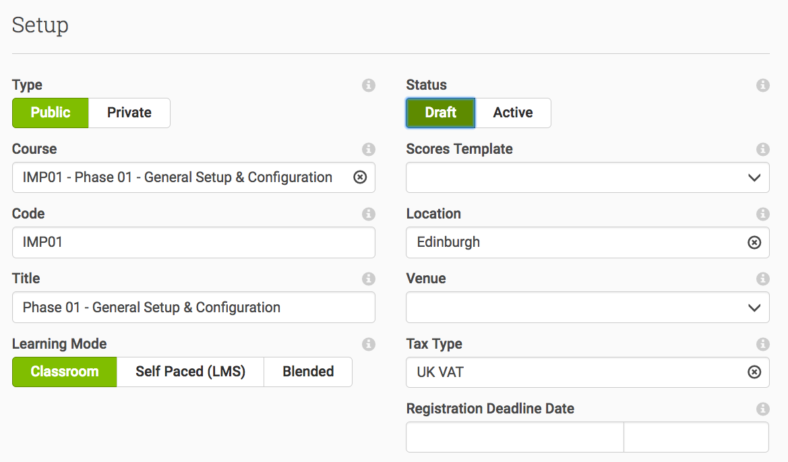 New Revenue Through Customer Education
While customer education represents the smallest investment on the list, in many ways, it's arguably the most important. Demonstrating the value of training before a course begins encourages knowledge retention, and also helps drive recommendations and future adoption. Also, regardless of whether you're running a token-driven or traditional training sales operation, customer education serves as the core of your training marketing engine. Technology investment helps make this information as accessible and interactive as possible.
From being able to list courses online and answer course enquiries, to taking online bookings and payments, solutions like Administrate help make even the most manual of training operations compatible with the digital age. Better still, Administrate helps you get noticed online - opening your training up to opportunities across the globe, and driving revenue.
Summary
It goes without saying that $359bn is a large number. However, it should also go without saying that this level of spend demands more efficiency. That efficiency is Administrate. In exchange for an average of less than 1/20th of your training budget, Administrate can deliver:
Savings of over £18,000 in staffing costs
New revenue streams through training tokens
Engaged and motivated employees, saving the 21.4% of a leaver's annual salary it costs to re-hire
Flexible training options, that works for all learner requirements and preferences
Want to make your training spend work even harder? Discover "How To Maximise Training Efficiency", and implement industry best practice for productivity, efficiency and collaboration.