As a training provider, your main aim is obviously to sell your training to your students, and then provide them with the best learning experience possible. However, it's not all about instantly making that sale, you also need to think about the journey your customers make from finding out about you as a company, to actually purchasing from you, and then their experience with your business after they have become a customer.
Encouraging a customer journey that will see people go from prospect to customer is vital, and will help you build the structure of your website, as well as organise your sales and marketing activities, as you can't just assume that anyone who finds your website will automatically purchase from you.
Today we're going to look at how Administrate can help you improve your customer journey at every stage, to help you push more of those prospects towards being customers, as well as maintaining a relationship with them once they become customers.
Finding Your Website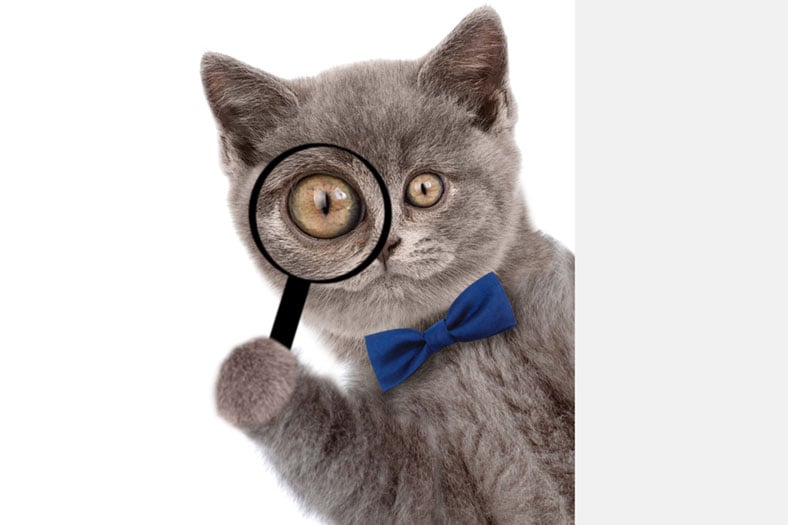 The first stage of a prospect becoming a customer will be them finding out about your company and then finding your website. Using Administrate to list all your courses online can help improve your website's SEO, which will make it easier for your potential customers to find you when they're doing their research.
Here are just some of the ways our WordPress Plugin can help with your SEO:
All your course and event pages can have descriptive URLS, meaning you can include the full name of courses and events in the URL, making them much easier to find when prospects search for certain terms on search engines.
Our WordPress Plugin has a built-in caching mechanism, meaning your pages will load as fast as possible! Not only does Google consider page loading times highly important, but if your pages are taking forever to load, chances are your potential customers will get frustrated and go elsewhere!
You have full keyword and meta description control, so you can make sure they match your marketing strategy.
All your course listings will be hosted on your domain, instead of having to host them on something like an external booking website.
Browsing Your Website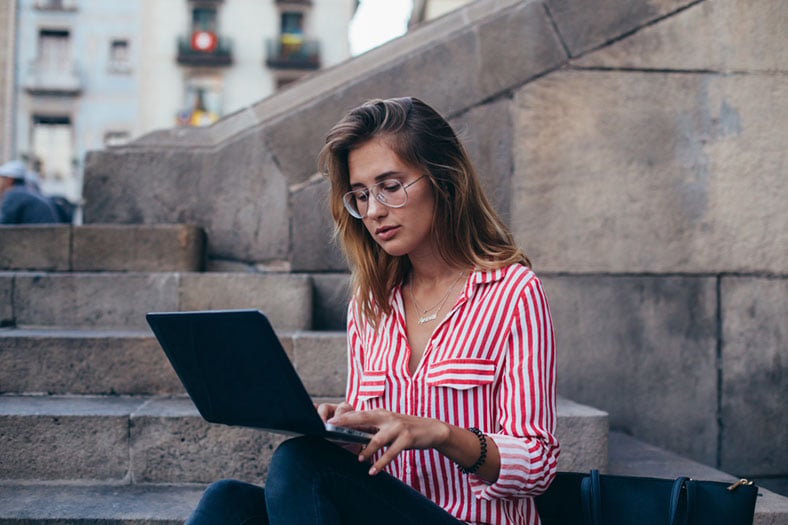 Once your potential customers have found your website, it's important to make the next step of their experience as easy and stress-free as possible. Not only will this encourage them to purchase with you this time, but it may also encourage them to come back in the future if they remember how easy it was to buy from you.
Display Your Courses Online
As we mentioned above, Administrate can help you list all your courses online. All the detailed course information you enter into Administrate can be displayed on your website, so you can make sure all the relevant information is always available to your customers, without you having to worry about duplicate data entry, or missing out some vital information on your website by mistake. It also means that any changes that are made to your course listings within Administrate will be automatically updated on your website, so you never need to worry about your website displaying incorrect or out-of-date information.
Sell Your Courses Online
Next up, it's vital that you give them the ability to purchase your courses online. Purchasing online is a far more convenient choice for your customers than having to call you or email you, and it means they know the purchase has been completed instantly, and they don't need to worry about it later. Administrate allows you to sell your courses online, and automatically pulls all the details of the sale back through into our sales system, so you can keep track of all your customer details.
It's also a good idea to ensure you offer lots of different payment options for your customers, so they can pay in the way that is most convenient for them. Offering payment options such as PayPal may swing a customer in your favour, and Administrate integrates with a number of different payment providers to make sure you always offer the options your customers prefer and expect.
Online Resources
Another great way to improve your customers' journey when they're on your website is to make sure your website has lots of related resources, things like blog posts, eBooks, videos, etc., that your potential customers can view in order to help them decide to make a purchase.
You can make content related to the courses you have on offer, show what the next steps could be after a particular training course or what career paths you could follow, do things like show potential customers around your venue or allow them to meet your teaching staff through short videos. All these things will help your potential customers build a bigger picture of your brand, and also gain further information about the courses they are interested in, which may push them to make a purchase with you over a competitor.
Though there is no point in creating content just for the sake of it, as not only will it waste lots of time on your side, it will also make it harder for your customers to navigate your website and find the things that are actually relevant to them!
Think about what problems students are trying to solve by signing up to your training courses, for example retraining for a new job, adding additional skills to their current portfolio, or becoming accredited in a particular skill such as first aid. You can then build your content around that to ensure its providing them with additional information which is actually useful and will help them make a more informed buying decision.
Administrate can help you make smart decisions when it comes to what types of content you should be creating and what pieces of content are the most popular:
Use our SurveyMonkey integration to ask past students what they think of the content on your website, or what pieces of content they think you should create in the future that would be helpful to future students. All the results will be pulled back into Administrate so you can analyse them with ease.
Create landing forms on your website for customers to download certain pieces of content. This will allow you to see which pieces of content are popular, and this could give you ideas for future content.
Administrate integrates with sales and marketing automation tool Lead Liaison. This means once you have a profile for a lead (for example they have filled out a landing form or signed up to your newsletter), it will track everything they do on your website, including which content they read, videos they download, and landing forms they fill out. Again, this will show you what the most popular content is, and will also give you an insight into how interested a potential customer actually is in your training.
Targeted Marketing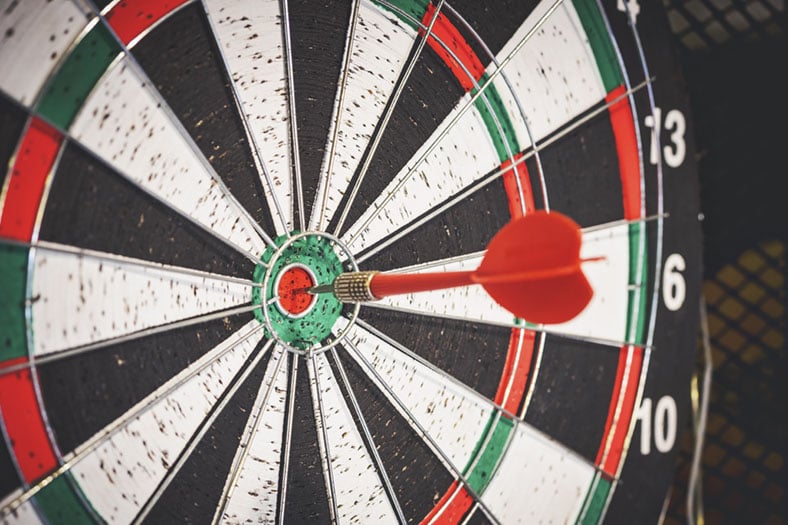 All your potential customers may not buy with you the first time they visit your website, so it's important to make sure you continue to market to them if you are able.
A great way to do this is ask anyone who enquires on your website, or fills out any landing forms, if you are able to contact them with further marketing communications. Allowing your potential customers to opt-in like this shows you that they are really interested in your company, and gives you permission to continue to market to them and encourage them to make a purchase.
As we noted above, it's important to think about the sort of content your potential customers will want to receive, and make sure you don't bombard them with lots of things you think they want to see. A good idea may be to split your potential customers into different marketing tracks, so they only receive content that is relevant to them and their interests.
When they opt-in on your website, you could get them to tell you what sort of courses they are interested in. If they select first aid courses, then you will know to add them to your first aid email track. You can then tailor all the content which is included in that email track, which could include information or special offers on your first aid courses, links to content on your website about first aid courses, or reminders about sign up dates for first aid courses.
You can easily complete this task using Administrate's Lead Liaison integration, which allows you to create completely personalised email tracks, which will automatically send all the emails you have hand-crafted once a new email contact is added to the track. This gives you the ability to split your email marketing campaigns into as many different tracks as you need, and still keep track of all your potential leads in one place.
Becoming Customers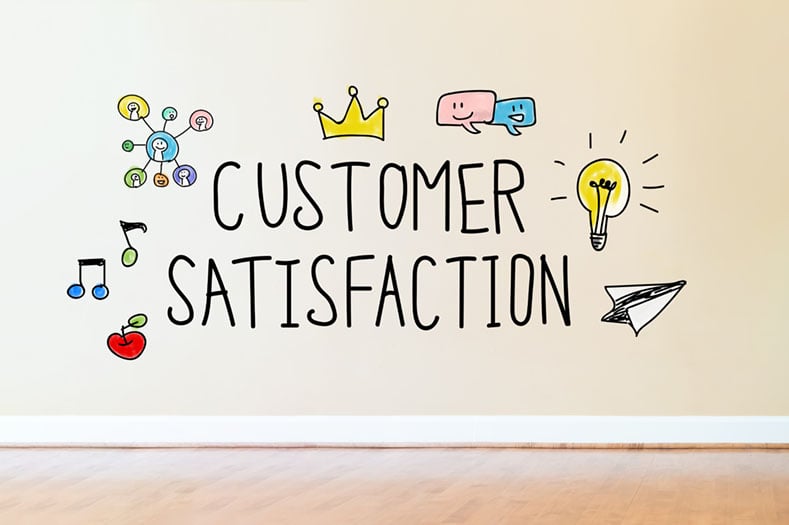 Once your potential customers have committed to buy and become actual customers, it's important that you still consider their customer journey with you. You want to make sure they continue to have a positive experience with your company because it could lead to repeat business, or even them spreading the word to others about how great your company is.
Change Your Marketing
Once a prospect has become a customer, it's important to change how you market to them. You no longer need to encourage them to buy, and instead could send them useful information, or give them details of training courses which are related to the one they are currently doing, in case they want to complete any further training with you.
This can easily be done in Lead Liaison, as you can simply switch which email tracks they are on. With the Lead Liaison integration, all the information Lead Liaison gathers about a customer is pulled into Administrate, either automatically or when a trigger event which you decide on happens, so you can be confident that Administrate always has all the information about your customers and their interests.
Now you need to make sure the content is helpful customers, and not prospects, so it could be things like hints and tips on how to use your eLearning courses, which you can run through Administrate's Learning Management System (LMS), or returning student discounts if they sign up to additional courses with you.
Department Changes
When a prospect makes the move to a customer, the staff in your business that will be dealing with them will change as well. They will go from being primarily dealt with by Sales and Marketing, to being looked after by your Training Administration team, as well as your tutors.
It's important that this handover is done as smoothly as possible, so your students don't experience any delay or confusion about how they are being looked after. Administrate can help you handle this handover in a couple of different ways:
All the information is stored centrally in Administrate, meaning anyone in your business who has access will be able to access all the customer details in an instant. This means no relying on someone else emailing over details, or the worry of a sale being lost in the confusion – everything is easy to find and everyone has access to the same information.
You can set up email triggers to send automatically in Administrate, meaning the moment a sale is completed on your website, you can set an email to be triggered and sent to the customer. This means they get instant confirmation of their purchase, and can also get all their course details without having to rely on the sale being passed to your Training Administration team, and then them having to send the information manually.
Interested?
If you're interested in seeing exactly how Administrate can work for your training company, why not book a personalised demo with a member of the team? We can answer any questions you may have, and show you specifically how we can work for your business.
See All the Ways Administrate is Amazing!
Download our free eBook 'Amazing Administrate', which includes this post and some of our other favourites, which show all the ways Administrate can work our magic and help training providers run their business better.