Each summer we welcome a couple of interns to join the team here at Administrate, usually as part of the Development team. They typically arrive in June and work until September when they have to head back to university to continue their studies. They get paid a salary, and are treated as full team members with real responsibility for real projects – no tea making and photocopying here!
After having such a fantastic time last year, I decided to dive right back into another internship with Administrate before finishing my fourth and final year of Computer Science at The University of Edinburgh. This has given me a unique perspective as I've been able to see how the company has changed over the past year. Administrate are growing rapidly and it's been an exciting time to be a part of the company.
One of Administrate's values is 'always improving', and they have somehow managed to improve on what was already an incredible experience. This year there have been several talks from a variety of distinguished speakers which I found really engaging and informative. Since there are only four interns, these talks felt much more like discussions than lectures, so I was able to ask questions much more easily.
This time we've also worked through two books in a book club lead by a Senior Engineer. It's been interesting to get their take on some of the methodologies described in the books and how they apply within the organisation. It's inspired me to read further books on management and software - and I was able to get some recommendations from the speakers.
Another new addition was that we were given the opportunity to attend some of the higher level meetings. This helped me understand why some decisions were made and why certain features were prioritised. It also gave me a much greater understanding of how the organisation runs as a whole, and how a project goes from an idea all the way to completion.
A highlight was when I was given the opportunity to go to EuroPython for a day where I attended a variety of talks from distinguished speakers covering all kinds of topics in a lot of depth. This really got me excited to dive deeper into software engineering as a field.
Last year I worked on user-facing features and really enjoyed being able to deliver value directly to customers - getting positive feedback on features I had added felt great. This year I've been working with the infrastructure team whose goal is to create internal tools and improvements to make other engineering projects run more smoothly. So in a way, I'm still delivering value to users, they just happen to be sitting in the same room as me. Just like last year, it's great to be working alongside the rest of the team, rather than working by myself on a standalone project that may or may not get used.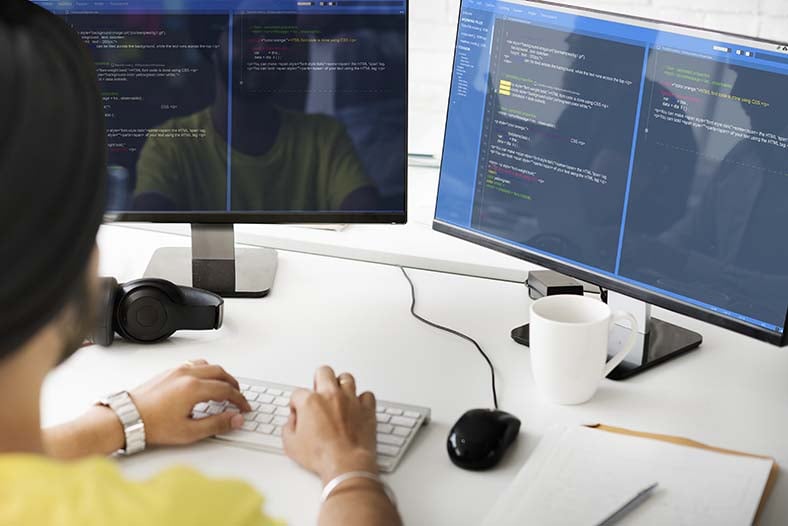 This has meant working with a completely different tech stack to last year, using technologies such as Docker, CloudFormation and ECS. I've really enjoyed this because I've been able to rapidly learn a completely different set of tools and apply them at a scale far beyond that of a university or personal project. This has been an excellent introduction to what's involved a DevOps role, and I would like to work full-time in a similar position in future.
I can't stress enough just how great Administrate is to work for. There is a huge emphasis on learning - which is at its most valuable at this point in my career - with a strong focus on how to be a good software engineer, beyond just knowing your algorithms and data structures. This means learning how to write clean code, how to work effectively with other departments and how to best utilise agile methodologies.
I was given a lot of responsibility but knew I wouldn't be reprimanded if I did something wrong. It was great to get some experience of working directly on production systems, which was slightly unnerving but taught me to triple check my work. Probably the best part though is being surrounded by a team of competent, like-minded people who would do their best to help, or point me in the direction of someone who could, if I had any questions at all - even if they were just general questions about the tools we were or weren't using, their opinions on different methodologies, or just books that I should read or podcasts worth listening to. That wasn't just limited to the Engineering department - everyone I met or worked with was enthusiastic, friendly and loved their jobs. I think that speaks volumes about the culture.
My time at Administrate has given a rock solid foundation of skills and experience to build from. With two (fantastic) internships under my belt, I now feel ready to tackle a career in software development full-time.
You can read all our previous Interns at Work blog posts here.
If you're interested in an internship position at Administrate, make sure you check in with us in the early part of each year when we're interviewing candidates for the upcoming summer.