Today we're really excited to announce the general availability of our Sales system, designed to help training companies manage their sales and ordering processes. As we've grown, we've attracted more and more large training companies with sizeable sales teams using complex workflows to sell their products and services. These customers require a powerful sales tool that they can tailor, yet remains tightly integrated with the full Administrate offering.
Sell Courses With Confidence
An efficient, transparent, well understood and enforced sales process is one of the most important assets in any well-run organisation. Training companies are certainly no different, but their needs are often more specific than what traditional sales CRM systems can offer. In some cases, the sales process for training is separate from the sales process of a company's main offering as well, which can introduce further complexity. We've therefore built a solution that can function as your primary sales CRM or work alongside (and with) other systems such as SalesForce via an integration.
Trusted by Some of the Biggest Brands in the World
We've been working in close concert with a number of key customers during a prolonged beta testing period. From learndirect, the UK's largest provider of skills based training, to ForgeRock, the leader in the identity management space, the new system has helped our customers move millions of pounds worth of training through an organised, efficient sales process. Today more than one hundred Administrate customers are using this system to drive their sales operations, and we use it internally to run our sales teams as part of our ongoing commitment to 'dogfood' our own products!
"Our entire system and business is dependent on Administrate"
Fadi Ganni, CEO

"Search for opportunities... it's very, very quick and really easy to use"
Claire Good, Learning Sales Specialist

Tailored to Fit a Training Company's Needs
Getting started with the Sales System is really straightforward, but you'll need to spend a little bit of time thinking about how to structure your sales process. Even the best oiled sales machine can often use a bit of brushing up! To help you work through this exercise, we asked our Sales Director Richard Cassidy to talk through the steps you should consider.

Enter your details
to view this video.
Stages, Steps, and Fields
You can break down your process into stages, steps, and fields. Stages are the higher level parts of your process such as "Qualification," "Engaged," or "Verbal Commit." These stages show up automatically within your Sales Pipeline and are typically used by management or outside members to monitor how sales are progressing.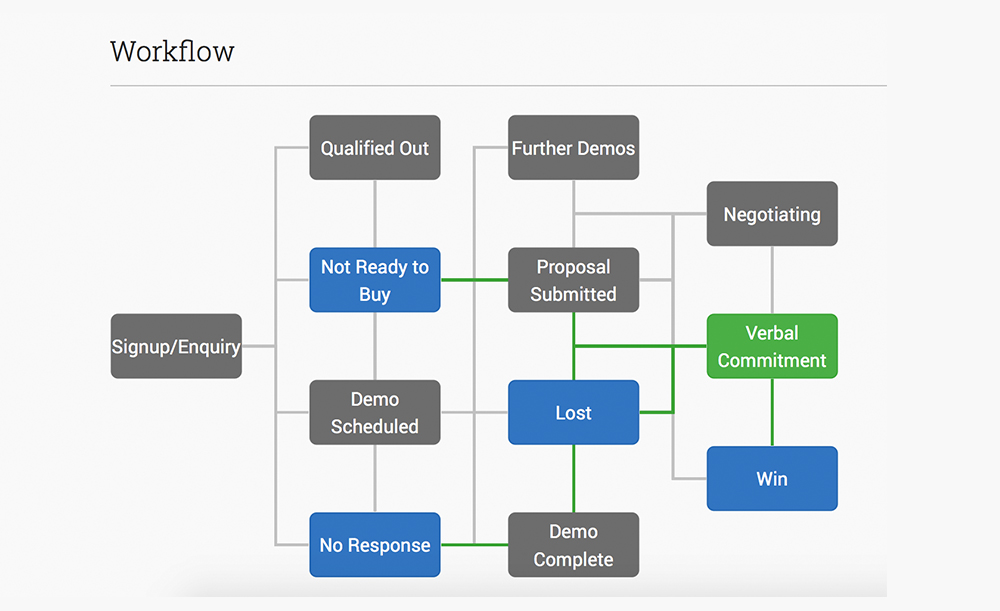 Steps are more detailed statuses that you can use to track things like "Received a Demo" or "Blocked by Decision Maker". Once you have these pieces defined, you can link them together in a workflow that governs how and where opportunities can move. Administrate will automatically draw your sales process for you and quickly show you were specific deals reside.
Fields hold the data that you want to capture for qualification, prospect demographics, or reporting purposes. These are super flexible - you can define various field types, and also define at which point fields are required in the sales process (thus preventing advancement).
Enquiry Management
When enquiries arrive within the Administrate Message Centre, it's easy to convert them to active sales opportunities! In just a few clicks you can process those inbound requests and make sure your sales team get on the hunt!

Online Course Booking
Administrate comes with three great online course booking options: a WordPress plugin for WordPress websites, our WebLink which is cut-and-paste code that will work on any website, and our REST API for complex integrations. All of these online booking options now work with the Sales System and you can choose to automatically process incoming orders, or push them into a specific step of your sales workflow, depending on your needs.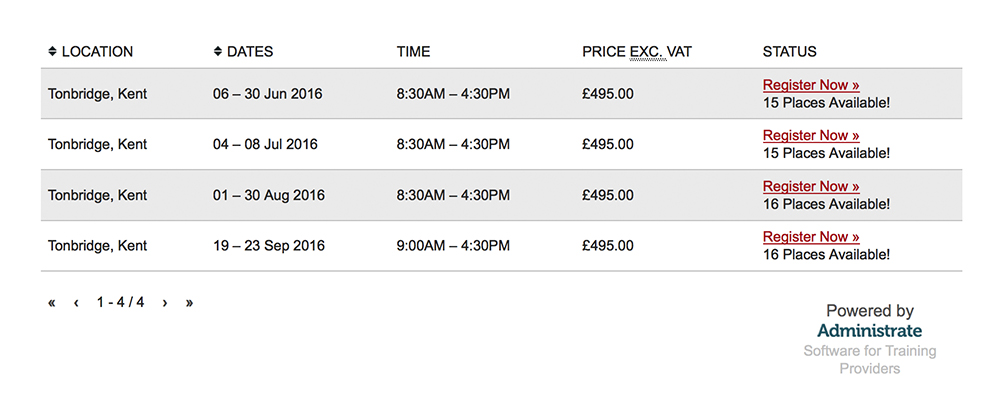 Reporting and More Reporting
Out of the box, the Sales System provides you with the key metrics you'll need to keep tabs on your sales team. Projected Value, Sales Cycle, Projected Wins, Conversion Rate, and an overview of your Sales Pipeline are all available as dashboard items. Most organisations need and want more insight into their sales process, so we've made sure that all of the data you're capturing during the sales process is accessible via our Reporting Engine. You can build any ad-hoc report you'd like from this data and even schedule delivery of those critical reports to key people within your organisation! Many of our customers have literally dozens of reports built that help them keep a close eye on how their business is evolving.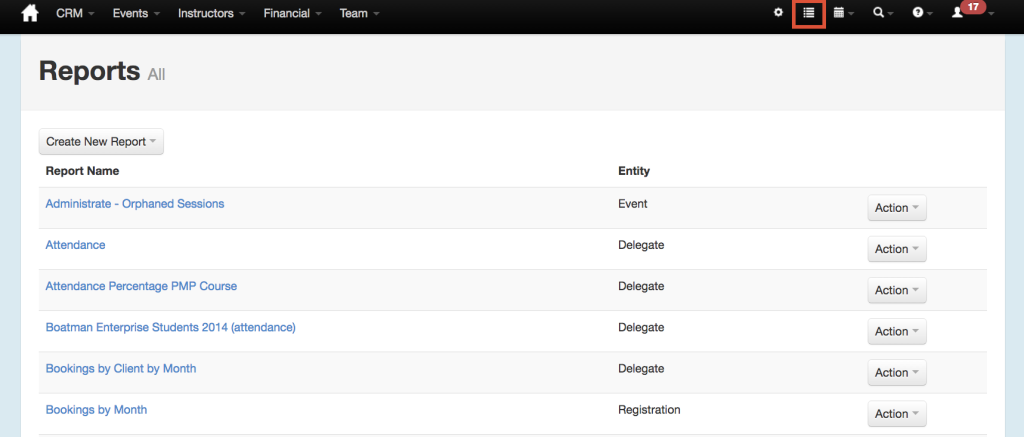 To learn more about our industry-best reporting engine, check it out here.
We're Here to Help
As always, we're here to help! New customers can benefit from our comprehensive implementation service to help you get up and running, and existing customers can get in touch with our account management team to discuss how we can help your business grow! Get in touch to learn more.