We're delighted to announce the release of our Mass Student Adder Tool. A lot of our customers needed to add multiple students to their events at once, so we created this handy time saving tool to do just that.
Better still, you can bulk add students through either Accounts or Custom Reports. Remember, Reports run dynamically so if you set a Report to look at 'anyone with Manager in their job title' it will automatically update in the future making it really simple to add specific groups.
Get started using the Mass Student Adder Tool
It's really simple to use our new tool to add multiple students to an event, especially if you're already familiar with the process of adding single students. Simply follow the 6 steps below and you'll be an expert in no time.
Navigate to your event within the system.
Select the 'Students Tab' then click 'Add'.

Select 'Bulk Students' and 'Load Bulk List'. You'll probably already be familiar with 'Named Student' and 'Unnamed Students', but 'Bulk Students' is new!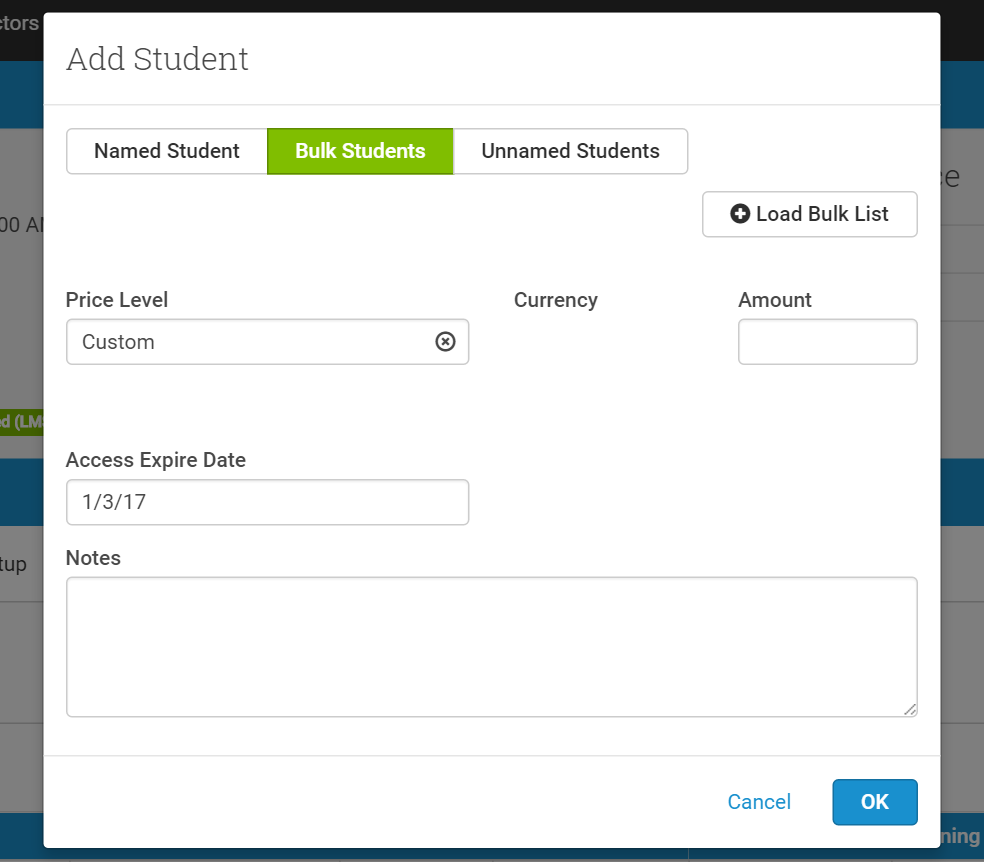 Start typing in the free-type field to search for the Account or Custom Report you'd like to add.

After selecting the Account or Custom Report you'd like to add, you'll be presented with a list of the contacts within that Account/Report, allowing you to check 'Add' or 'Don't Add' to individual contacts - great if there's one or two people you need to exclude.

Click OK once you're ready to add your list and you're good to go!
Use the tool next time you need to bulk add students to an event and let us know what you think! If you have any questions, just contact your Account Manager who will be happy to help.