Last week was a very exciting time for the Administrate team, as we held our first ever user conference, LITE 2015. Held over two days in the spectacular Assembly Roxy in Edinburgh, LITE was designed to be two amazing days of learning, innovation, technology, and evolution.
Today we're taking a look back at the first day of LITE 2015 and everything that went on, from our great speakers to our historic pub tour in the evening.
LITE 2015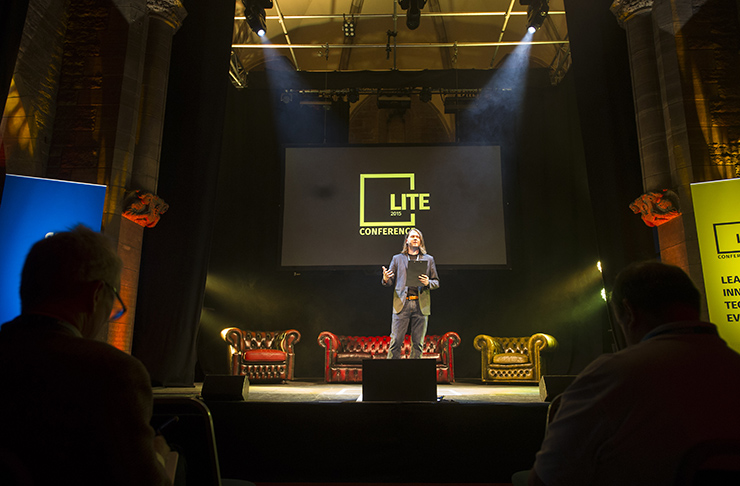 One thing that surprised all our attendees was the amazing atmosphere we created within LITE 2015. We wanted to make sure it wasn't just another boring conference, and was something that nobody would forget in a hurry. From our very energetic opening video featuring P.O.D.'s Boom, our exciting light display, and our rock and roll playlist (mixed with just the right amount of cheesy pop), we certainly seemed to make a positive impression on everyone who was present! If you're interested in the playlist we had on offer, you can check it out on Spotify.
https://play.spotify.com/user/jen_p17/playlist/0TJg2beRHtetu5AQkUNAfb
Rock n roll start to the day at @Adm1nistrate's event: not your average conference intro! #LITE2015

— Brian Corcoran (@brianc13) September 24, 2015
#lite2015 this is all about learning. We've just learnt how to literally rock a conference opening. Engage, rock, learn

— david bowie (@rathlindb) September 24, 2015
Selling a Vision: Sales Techniques for Training Providers
by Natasha Serafimovska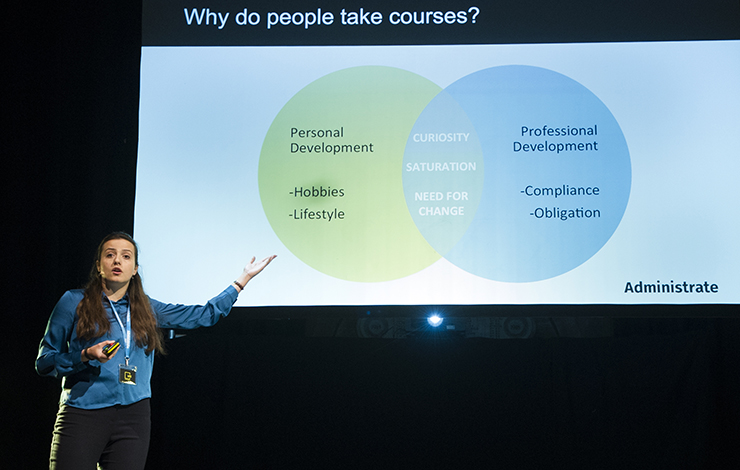 Opening the very first day of LITE 2015 was Administrate's very own Natasha Serafimovska giving us an insight into the sales process, and how training providers can best use sales techniques to sell their customers what they need. Natasha touched on how important it is to make sure you're the best person to fit your potential customer's needs, and how you need to make sure you build rapport and establish trust during the sales process to make sure your customers are as happy as possible.
#LITE2015 pic.twitter.com/jE1opcmqnt — Jesse Vernon (@JesseJamesV) September 24, 2015
A great motto that many in sales forget or are blind to: Get a smaller yes and build to a bigger yes. YES #lite2015 — david bowie (@rathlindb) September 24, 2015
Keynote Speech -
A Faster Horse: Building Products in the Age of Social Media
by Ed Molyneux
Our first keynote speech was from Ed Molyneux, Founder and CEO at FreeAgent. Ed tackled the question of whether the customer is always actually right, and how important their role is in the product design process considering how quickly companies now release and improve their products.
Product innovation in a digital world as seen by @edmolyneux the geek in me is very happy #Lite2015 pic.twitter.com/rO2HSQcw69 — Ross Boyce (@Ross_Boyce) September 24, 2015
#LITE2015 Ed -awesome presentation on product development! pic.twitter.com/qxLdyops6p — Jacek Dudek (@Jacek_D) September 24, 2015
Our Experience and How Administrate
Supported Us to Evolve
by Bob Sabra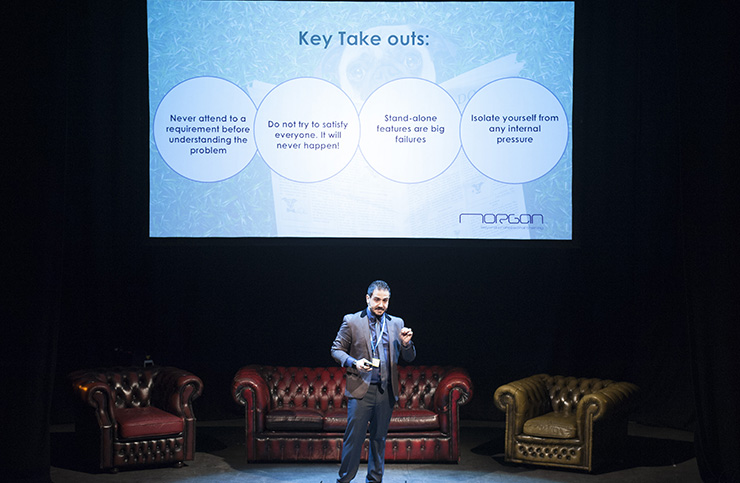 Closing out the first morning we had Bob Sabra, Head of Digital Business from Morgan International. A longtime customer of Administrate, Bob highlighted Morgan's experience with Administrate over the years, including the many projects we've worked on together, as well as what the future holds for Morgan.
Fascinating history from Bob Sabra of how @MorganIntl has been a key customer and partner for @Adm1nistrate #LITE2015

— Brian Corcoran (@brianc13) September 24, 2015
"Most important thing is to define and understand the problem." Couldn't agree more with Bob from @MorganIntl #LITE2015 — John J Peebles (@johnjpeebles) September 24, 2015
Building a Training Business Within an Education Organisation
by Amanda Selvaratnam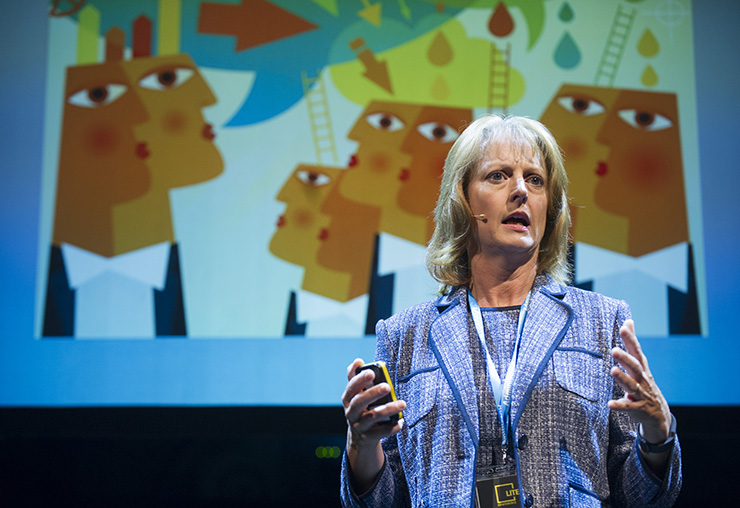 Our first presentation of the afternoon saw Amanda Selvaratnam and Anna Hastie from the University of York present on how they improved their customers' experience. Their presentation dealt with how they implemented Administrate as their course management system to make sure they were meeting the needs of all their users and customers, and make sure their workflow was an organised as possible.
@ASelvaratnam sharing great insights on how to build a training business within a university #LITE2015 pic.twitter.com/1PuBt1PXs6

— Richard Cassidy (@Ricky_Sea) September 24, 2015
No more spreadsheets! Recurring theme @LITEConf Amen to that! ! #lite2015 #training — Ann Pilkington (@AcademyAnn) September 24, 2015
How to Stop Your Customers From Leaving You
by Mark Copeman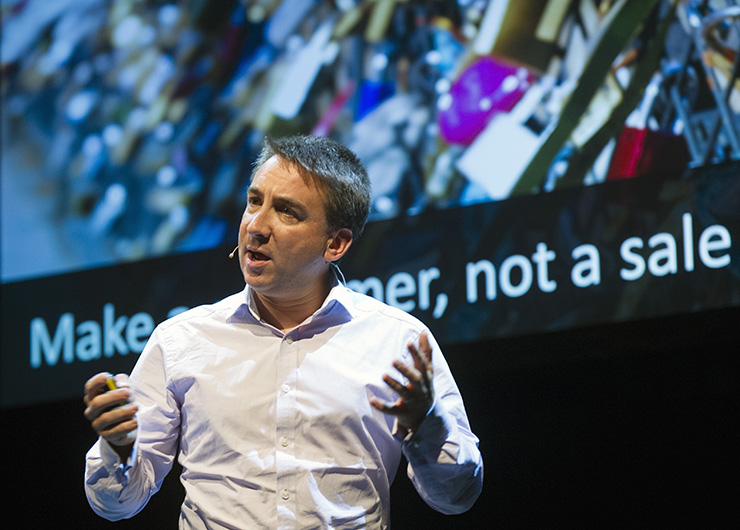 Possibly one of our most popular talk judging by the Twitter feed, Mark Copeman, Co-founder at Customer Thermometer shared with us his tips on customer retention. He stressed the importance of making a customer, and not just a sale, and how important it is to make sure you provide excellent support to your customers at all times.
68% of customers leave because they don't believe you care about them. Powerful slides from Mark. #LITE2015 pic.twitter.com/nREbIaX8Wb

— Iain Brown (@IainBrown210) September 24, 2015
True: "support is more important than sales" - Mark Copeman from @CustThermometer, speaking at #LITE2015 — Brian Corcoran (@brianc13) September 24, 2015
Creating a Marketing Schedule
by Steven Drost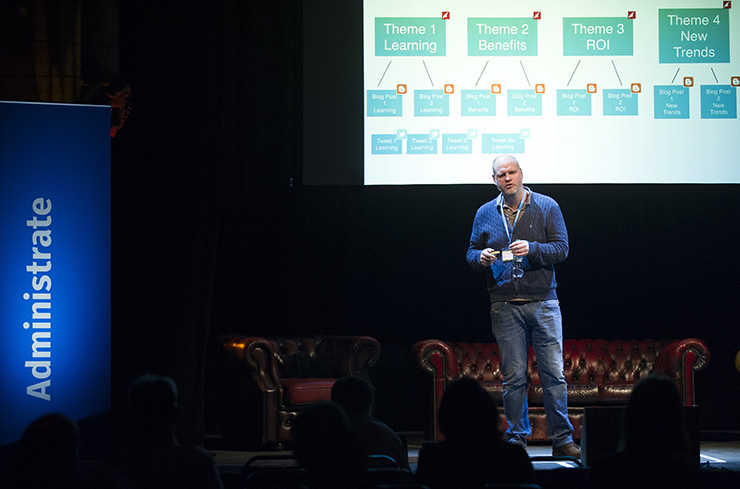 Next up we had fellow CodeBasers Stipso, with Steven Drost presenting on creating an effective marketing schedule. Steven highlighted how important it is to pile your resources into excellent, relevant content for inbound marketing, instead of using gimmicks.
#LITE2015 @drostyboy Very well said. In the new era of digital marketing, contextual content is key!

— Bob Sabra (@Bobbzzyy) September 24, 2015
@Stipso #lite2015. Forget branded pens and stress balls! Generate bone fide leads. Create content and adapt your channels to customers. — david bowie (@rathlindb) September 24, 2015
Confessions of an Online Learning Designer
by James McLuckie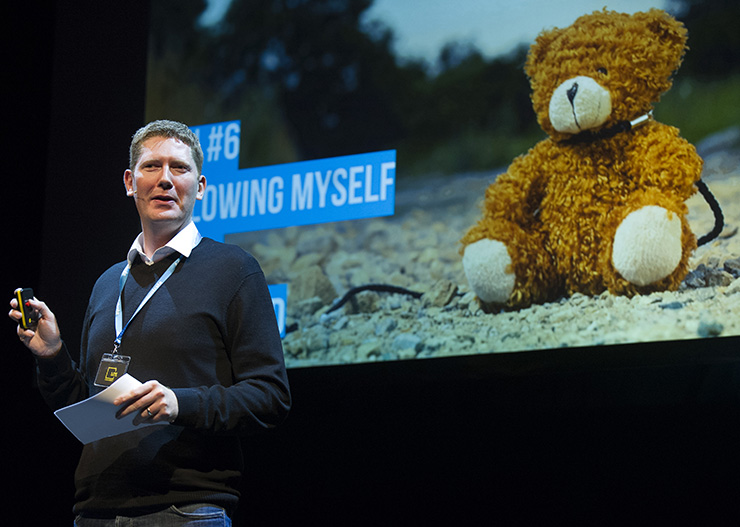 Our final speaker of the day was James McLuckie, Learning and Performance Solutions Director for GoodPractise. James confessed the sins of an online learning designer which many people may have been guilty of, and highlighted the best ways to make sure you don't fall into these traps!
@JamesMcLuckie giving us really practical tips like Action Mapping when building online learning content #LITE2015

— Patrick Flanagan (@trickflanagan) September 24, 2015
@JamesMcLuckie#LITE2015 Encouraging students to communicate within e-learnig! Great point! pic.twitter.com/wbWzwmG5GU — Jacek Dudek (@Jacek_D) September 24, 2015
Tweet of the Day Winner
During both days of LITE 2015 we ran a best tweet competition, where attendees tweeting us @LITEConf using the hashtag #LITE2015 could win a bottle of whisky, or Irn Bru, for the best or funniest tweet. Our winner for the first day was Ross Boyce for his lovely comment on our opening theatrics.
Now that's an entrance, glad I'm not hungover #Boom #Lite2015 — Ross Boyce (@Ross_Boyce) September 24, 2015
The Historic Pub Tour
One of the highlights of Day 1 at LITE 2015 was the "Historic Pub Tour" down Edinburgh's famous Royal Mile, just a short walk from the venue. The Royal Mile, also known as High Street, runs from the Edinburgh castle all the way down through the heart of Old Town to Holyrood Palace and the Scottish Parliament at the bottom. During the day, Administrate CEO John Peebles confessed from stage that he was forced by marketing to change the name from a "Pub Crawl" to an "Historic Pub Tour" which drew quite a bit of laughter from the audience. He also made sure to warn those from out of time to be careful about matching Scots drink-for-drink! At the end of the first day, we divided into two groups and started at opposite ends on the Royal Mile - one from The Ensign Ewert pub at the top of the Royal Mile, and the other from The World's End pub about halfway down. It was really cool to see each pub packed out with people wearing their LITE badges and there were loads of Administrate team members mixing with the attendees. Many of the team members lent their considerable knowledge of topics such as a British Ales, beers, gin, and of course Scotch whisky to make sure visitors got a great taste of all the amazing local beverage offerings. Not everyone was drinking either! All of the pubs we visited offered up a great variety of artisanal sodas, juices, and tonic waters along with a choice of plenty of non-alcoholic cocktails. Over the next few hours, the two groups wound their way towards each other until they met up in The Albanach pub (which means Scotsman in Scottish Gaelic) and everyone decided it was probably time to order food! Fish and chips, Haggis Balls (unanimously enjoyed by visitors despite their initial reluctance), and burgers were all ordered and consumed with enthusiasm. Everyone agreed it was an amazing tour!
Excellent first day. Now time for our 'historic pub crawl' :-) #LITE2015 pic.twitter.com/IaYV5y8Ln2 — Ruu (@ruu1989) September 24, 2015
Stay tuned for our Day 2 roundup post tomorrow!