Understanding your online learners' drives can help you create more effective eLearning content. In this article, I'll share eight ulterior motives that prompt online learners to sign up for your eLearning course.
What Motivates Online Learners To Enroll In Your eLearning Course
Everyone has their own reasons for enrolling in eLearning courses. Perhaps they want to pursue a new career path or need to overcome a common challenge. However, some online learners sign up for entirely different, and unexpected, reasons. Tapping into these hidden sources of motivation can help you design more personalised eLearning experiences. Let's look at eight ulterior motives that you can use to your advantage.
1. Stay a Step Ahead of the Career Competition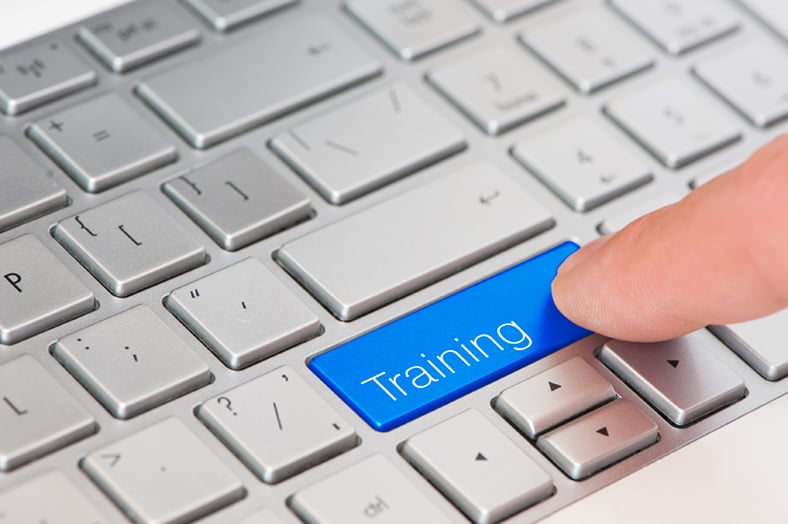 Certain online learners enrol in your eLearning course for purely competitive reasons. They want to outshine their co-workers or possibly other candidates who are vying for the same job opening. One of the best ways to tap into this competitive nature is to gamify your eLearning course. That includes leaderboards that allow online learners to surpass their peers and reach the top. Another way to increase their motivation is to add serious games that pit them against fictional foes and insurmountable obstacles, or game shows that allow them to compete against fellow online learners.
2. Become More Tech-Savvy
A major eLearning hurdle for many is lack of technical experience. People want to sign up for your eLearning course, but they don't know if they have the necessary know-how. However, some online learners may enrol for this very reason. They understand that eLearning courses can actually make them more tech-savvy and ease them into the digital age. Give these online learners the support they need to improve their tech literacy through online training tutorials, guides, and demo videos. Develop eLearning activities that gradually increase in tech complexity so that they can familiarise themselves with the platform.
3. Improve Their Chances of Landing That Big Promotion
This ulterior motive is more about achieving their professional potential than one-upping their co-workers. These individuals want to acquire more skills and expand their knowledge. Thereby, increasing the likelihood of being promoted in their current line of work. Create a microlearning online training library that offers them all the tools they need to succeed, such as bite-sized online training tutorials and simulations that facilitate real-world experience and help them hone skills.
4. Expand Their Peer Network
eLearning courses can be a way for online learners to meet new people and expand their social network. A common misconception about eLearning is that it makes online learners feel isolated. But it also has the opposite effect, when online learners know how to collaborate effectively. Incorporate social media groups and online discussions into your eLearning strategy. Develop group collaboration online projects that encourage them to solve problems and complete assignments together. You can even host an ice-breaker webinar so that everyone has the chance to meet and share their personal interests and goals.
5. Enhance Their Resume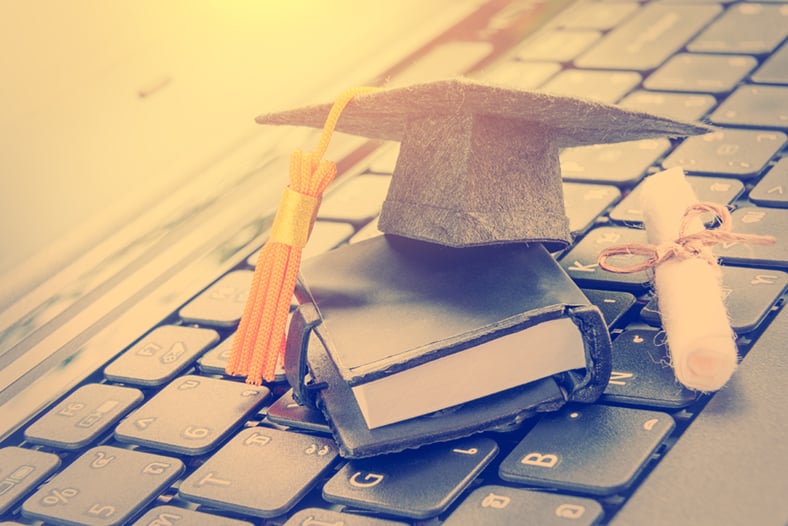 Online learners enrol in your eLearning course merely to spruce up their resume or add one more item to their list of qualifications. These online learners tend to go through the motions and do the absolute minimum to complete the eLearning course. As such, they never fully assimilate or remember the information and only get a fraction of the benefits. You can use this to your advantage by blending game mechanics with interactive online training resources. For example, online learners must prove their task mastery through a simulation in order to earn the badge. It's not just about how much they memorise, but how well they use the information and skills.
6. Gain More Self-Confidence and Assurance
eLearning courses can be great confidence boosters. Online learners broaden their knowledge and build vital skills, which makes them feel better about themselves and their ability to tackle everyday obstacles. As a result, some online learners enrol in eLearning courses because they want to gain more self-confidence and self-assurance. They fare well with self-paced online training activities that allow them to focus on their own areas for improvement rather than exposing their weaknesses in a group setting. These individuals also benefit from personalised feedback. Specifically, praise and carefully-worded constructive criticism. They need a pat on the back from time to time to maintain their motivation and tell them they're on the right track. Especially those who feel particularly vulnerable or need words of encouragement as a reward for their efforts.
7. Venture Out of Their Comfort Zone
Many people enrol in eLearning courses to try something new and venture out of their comfort zone. They want to broaden their horizons and explore interesting topics. You can make the most of their adventurous spirits by creating self-guided learning paths. Include a diverse range of eLearning activities so that online learners can test their boundaries and determine which online training resources work best for them. For example, participate in simulations that improve their technical literacy. The secret is to do your homework to identify the ideal online training resources based on their background and experience levels. The goal is to gradually ease them into new eLearning experiences, not push them into the deep end and create apprehension.
8. Appeasing Friends and Family
Perhaps a family member has been encouraging them to sign up for an eLearning course. Or a friend referred them, and they don't want to disappoint or offend them. The key to getting these online learners actively involved is to show them it's worth the effort. They can solve a problem that's been plaguing their productivity, or acquire new skills that help them on the job. Some online learners may have enrolled just to make someone else happy, but they will end up achieving the full benefit of the eLearning course.
These eight ulterior motives should be considered during every stage of the eLearning design and development process, as they help you provide more targeted eLearning content that caters to learners' individual needs. They also spark their intrinsic motivation, which increases engagement and maximises the benefits of your eLearning course.
Do your employees need a little nudge to actively participate? Read the article 8 Tips To Enhance Motivation In Online Training to discover 8 top tips to enhance motivation in online training so that your employees get the full benefit.
About Christopher Pappas
Christopher Pappas is founder of The eLearning Industry's Network, which is the largest online community of professionals involved in the eLearning Industry. Christopher holds an MBA, and an MEd (Learning Design) from BGSU. eLearning Blogger | EduTechpreneur | eLearning Analyst | Speaker | Social Media Addict