Investing in new software or a new system can be scary for a smaller business. It's important to give your business the room and the tools to grow, but the thought of spending a lot of money to do that can be a little off-putting.
If you're thinking of expanding your learning offering to include eLearning we've got our top tips on how to pick the perfect learning management system to make sure you make the right decision for your business.
What Features Do You Need?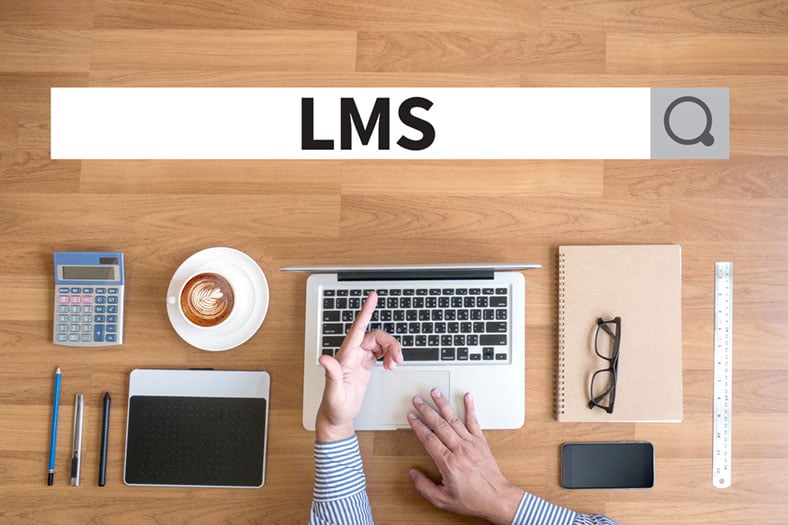 The most important thing you need to think about when you are in the process of buying a new piece of software is what features you actually need. What do you need your new learning management system (LMS) to do that will improve the lives of your staff and your customers? What are the features that are going to make you more money? What features are going to help you get the job done faster and better?
When shopping around for software you can quickly be bamboozled into thinking you need the most expensive and impressive looking option out there, but you need to consider if this is really a good fit for your business. You may be paying more for 50 amazing features that your business will never actually use, and are therefore pointless.
Really think about the problems you are trying to solve and the services you want to provide your customers. Here are some things you might want to consider when deciding on your new LMS:
How many courses can I host?
How many students can sign-up for eLearning through my LMS?
What additional features incur an extra charge?
What type of content can I upload?
Can I integrate my LMS with my training management system?
How easy is it to create courses?
Do I need the LMS to support different languages?
Does the LMS provide single sign-on options?
Deciding the vital features that you need will help you narrow down your search and, as we'll mention in the next point, help you determine if your budget is realistic.
What is Your Budget?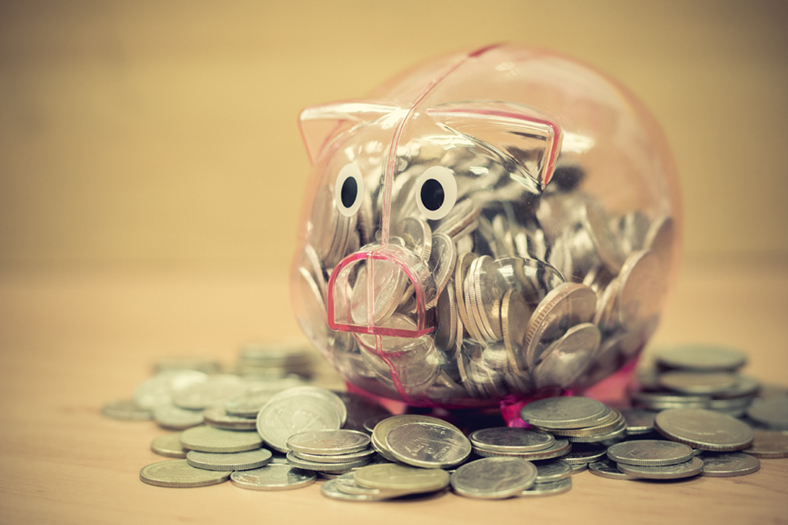 Another important consideration is what your budget for a new piece of software will be. You may not be keen on shelling out lots of money on a new LMS, but it's important to consider the return the software will give you, and not just the initial outgoing costs.
If you are just starting to offer eLearning courses to your students there will obviously be a lot of set-up costs involved before you begin to see a return, but once you have your courses up and running, you will be opening your business up to a much larger pool of potential customers.
As we mentioned above, picking the features you need your LMS provider to give you will allow you to see if your budget is realistic. You may have a firm idea of how much you want to spend, but if that's only going to get you half the features you need you may want to take a step back and decide on your next steps. It may be that you have to wait a little longer to purchase an LMS at all to make sure you can afford the outgoings, or you may have some wiggle room to expand your budget to help your business grow.
What Sort of Content do You Want to Use?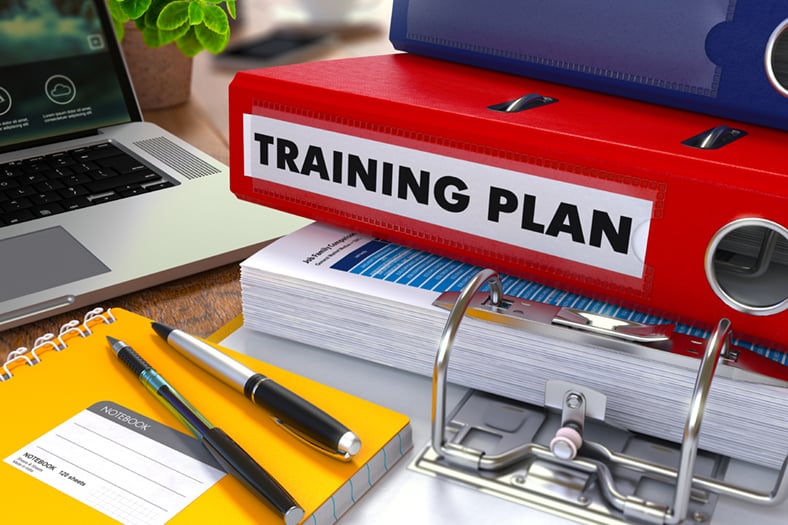 Deciding what sort of LMS content you want to use will also factor into your budget considerations, as well as affecting how long it will take to get your eLearning offering up and running.
Off-The-Shelf Content
If you don't want to create your eLearning content yourself, many eLearning providers will allow you to buy complete courses from them. This means all you have to do is upload the content into your LMS and you're good to go.
Pros:
Quick and easy to get started with.
Can offer a broad array of courses to your students.
Cons:
May need to repurchase new content regularly to stay up to date with the latest version.
You may be offering the same courses as other learning providers, meaning you don't have a unique offering.
Custom eLearning Content
Custom eLearning content is content that you create yourself and then upload into your LMS. This means you can create courses that are personalised to your training business.
Pros:
Content is unique to you which may attract more students.
Can update and edit the content yourself rather than have to purchase an updated version.
Can tweak content if something isn't working or students aren't enjoying certain parts.
Cons:
Need to have a team who can create and maintain the content, which could mean extra expense.
Give it a Free Trial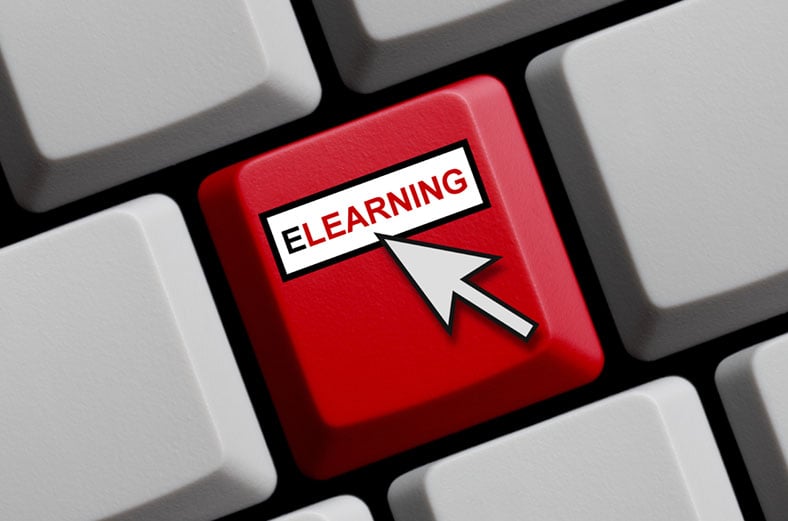 We've mentioned before how important it is to get a trial of any software you are considering bringing into your business, and with something as important as a learning management system, it is especially crucial.
You want to ensure that things work the way you want them too, both from your point of view and from the point of view of your students. When you get a free trial of the software or book a demo with a member of the LMS Sales team, make sure you get a good idea of what it will be like to use the system every day from both points of view.
You want to ensure that the experience is as smooth for your students as it is for your team, as they will be using the same system in very different ways.
Consider Who Will be Using it on Your Side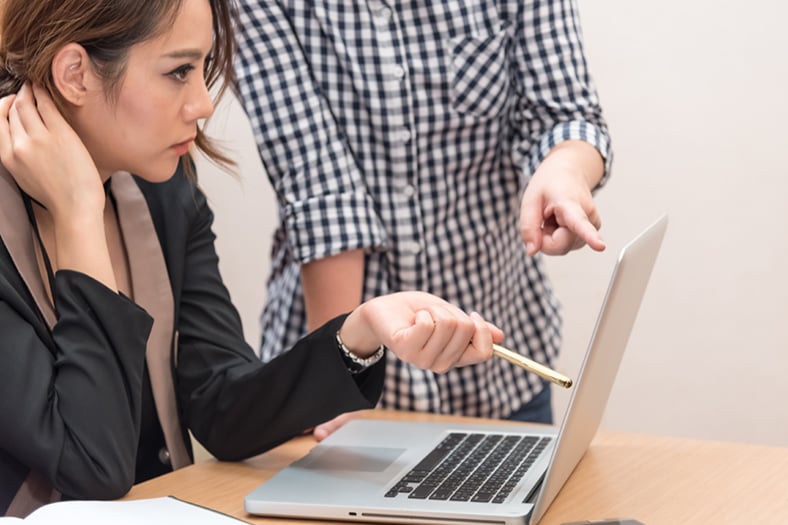 When you're trialling any software, it's important to consider who in your team will be using the system and get them to have a try before you commit to buy. While you may find an LMS quick and easy to use, your Training Administration team may find it clunky and awkward to align with their current processes. There's no point in spending money on something that's going to make life more difficult for the people who are going to have to use it every day.
If the system is a little complicated or has a lot of possible different features, then make sure you know what the training possibilities are for your team. Will there be an implementation period, so your staff can get up to speed? Or is there an online course your team can work through to get more familiar with the LMS?
Make sure you pick the training option which will work the best for your team and the people who will actually be using the software in their day-to-day roles.
Want More Smaller Training Business Advice?
Download our new eBook 'Using a TMS to Improve Your Smaller Training Business' to read how a training management system could improve your training offering in a massive way!