Despite increased commercial investment in employee development and growth, one question that we hear a lot is how to demonstrate the value of training software. Many teams are willing to invest in skill development, but not in organizing and conducting it. This is a reality faced by training teams across the world, on a daily basis. Unfortunately, inconvenience alone isn't enough to show decision-makers why they need a training management system. In this post, we'll cover some of the reasons why you're stuck with spreadsheets, and how to get buy-in for a new system.
Making a Clear Business Case
Training is an industry dripping with acronyms, industry-specific terms, and more. If you're not living and breathing training every day, SCORM is more likely to live on Gallifrey than in your LMS. To overcome this, it's important to make your business case as clear as possible, and avoid using training specific terms to get your point across. By speaking in terms that matter to multiple departments - ROI, Efficiency, and KPIs - it becomes a company-wide investment, than a one department project.

Demonstrate ROI
If you're trying to achieve buy-in for training investment, it's only fair to demonstrate why the investment is worthwhile. That means taking into account all the current expenses of your existing training operation. From catering and instructor expenses, to content preparation - everything has a price. The good news is that you can almost certainly cut your expenses by investing in training management software.
Download our ROI calculator today, and get to grips with the facts and figures. Need a hand in figuring out how software can cut the costs? Book a quick consultation call with our experts here.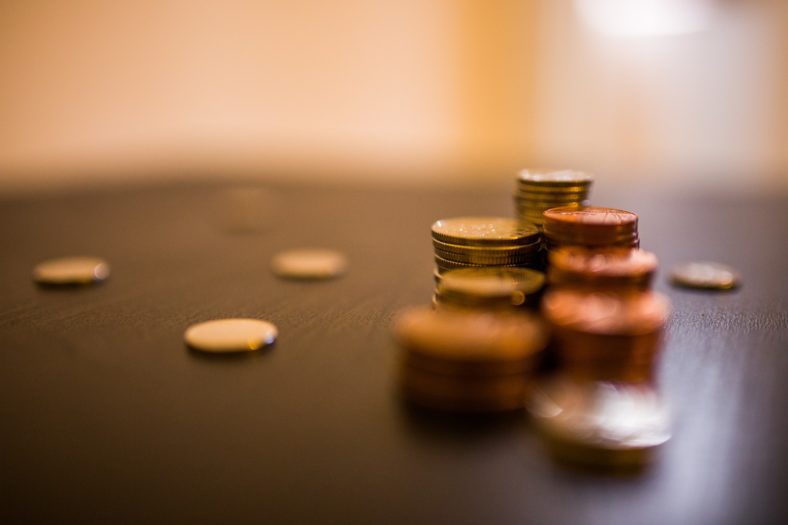 Showcase Efficiency and Risk of Inaction
Having used our ROI calculator, you'll probably be able to see in plain terms that your training could be a far more efficient profit generator. However, it's equally important to calculate some of the intangible ROI benefits that a training system provides. For example, let's say that an administrator makes a data entry error, and sends the wrong time, date, classroom or link to a group of learners. Your team now have to scramble to resolve the issue before it's too late, at the cost of that day's work - putting your team behind plan, and off-target.
Or alternatively, perhaps you fail to raise an invoice with a customer, use the wrong purchase order number, or end up missing a bill or refund that was scheduled. Before you know it, you could be faced with a major cash flow issue - a heart attack for any commercial operation. While people will always be a company's greatest asset, it's critical they have a framework to succeed. Implementing training software gives your team the safety net they need to work efficiently and effectively. Don't risk the alternative.
Tangible Goals and Results
Building on your ROI calculations, and the potential risk profiles you've identified, it's time to set tangible goals and results. For example, you could make a strong case that bringing in training software would result in better classroom engagement, better course feedback, Net Promoter Score improvements, and more. Again, our team of experts would be happy to work with you in preparing everything you need to answer potential objections.
The beauty of a training management solution is that it often makes the intangible, tangible. Before, you likely had poorly compiled performance data, no visibility of learner feedback, and limited ability to perform an effective root cause analysis in the event of an issue. With Administrate, these become tangible, measurable, and improvable. Click the video below to learn how we do it.
Success in the industry
Finally, find evidence that your proposed solution works for others in your industry. This doesn't apply solely to training software. If a business promises a solution that will deliver growth, scalability and efficiency, it's only reasonable to be cautious! We're proud of our customer feedback, and that's why we're always keen to be transparent. Here's our current rating on prominent software review sites, Capterra and GetApp.
As you can see, we're not perfect - but we would rather be open and honest, show you how our product helps our customers, and give you visibility on what we're doing to improve as time goes on.
Prepare For Launch
Bringing in new software and systems will always require resources and commitment. That's why we're more than just a software company, we're a customer success company. With our dedicated implementation team, we'll help get you up to speed and using Administrate at it's best from the very beginning. Effective training software is, by it's very nature, a large system. It has to be able to interact with and positively impact all areas of the training operation.

The learning opportunity offered by the implementation process is second to none and enables you to adopt industry-leading practices. And after implementation, you'll be passed to your dedicated account management team. They'll be by your side and ready to help throughout.
Summary
Ready to make the case for new training software, here's what you need:
A clear and concise business case, understandable by multiple teams.
The current ROI position of the existing training operation.
A list of the potential risks that inactivity would cause.
Potential improvements, and how to measure success.
Evidence that the product works well with other players in your sector.
Put the resources in place to hit the ground running.
Don't forget to fill in the form below to download our jargon buster, and make the training lingo accessible to everyone!