Every Wednesday at 3pm UK time the Administrate offices take a pause for our all company meeting. We call it The Pulse. At The Pulse we talk about things that are happening that week, call out successes and learnings from the previous week, and sometimes our various teams will share info or demos on the work they've been doing. One thing that's constant every week comes at the start where we remind ourselves of 'Our Dream' as a company. Our dream is to become 'the Ultimate Human Organisation', amusingly referred to internally as 'UHO'. "What does that mean?," I hear you ask. Well, it will likely mean different things to different people, but for us, becoming the Ultimate Human Organisation is:
Making our customers successful
Making our people successful
Making our investors successful
My role at Administrate covers People Operations, meaning I have a particular interest in the second part of this, so I wanted to take some time to update you on a few things.
Scottish Business Pledge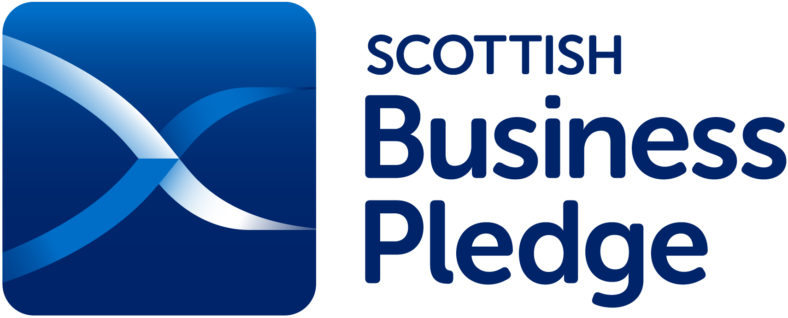 Administrate is a proudly Scottish company. Although we're expanding globally, Scotland is home. Playing our part in our local communities and benefitting the Scottish economy is really important to us, so we recently gave our commitment to the Scottish Business Pledge. The principles that underpin the Pledge align with our company vision and values: sustainable business growth and championing prosperity, innovation, fairness and opportunity. All nine pledges represent where we want to get to as a company.
The Living Wage
One of the SBP Pledges revolves around the Living Wage, specifically paying all of our people and 3rd party contractors at least the National Living Wage.
I'm pleased to say that in addition to committing to the SBP, we're also now an accredited Living Wage Employer . Truth be told, the majority of our people were already paid at least the Living Wage, but at the point when we took on some temporary staff at an hourly rate we realised that we could do more, so we decided to make that full commitment. We didn't even debate it. To us it was an obvious UHO thing to do. So now everyone that works with us, including the cleaners who keep our offices spick and span and the interns who work with us over the summer months, are all paid at least the Living Wage. It may seem like a small action to take, but ensuring everyone involved with the success of your company is paid fairly is so important and we feel like it's literally the least we can do.
Balanced Workforce
Another of the Pledges involves creating and maintaining a balanced workforce. I'll be honest and say that as a technology company we do struggle with this. In Edinburgh we're currently around 30% female to 70% male, and around 40% of our workforce is from outside of the UK. These numbers are perhaps not as bad as they could be, but we want to do better, particularly on the gender split.

We recently demonstrated our dedication to supporting women in tech by making the Girl Geek Scotland Declaration. GGS is a network and community for people working and studying in the technology, computing, IT, digital, creative, media, business, enterprise, and related sectors in Scotland. The declaration is a commitment from companies in Scotland to share best practice on initiatives, help to up the profile of women either in or looking to pursue a career in the industry, support life-long training for women, and be visible allies of the GGS. We are strong supporters of GGS having sponsored a number of events, and with a few of our team acting as mentors to members.
Another element to this pledge is around creating a flexible working environment. The main way we've tried to achieve this was in 2015 when we moved from a 5 day to a 4 day work week. We recognised that working at Administrate could be really hard and intense work and we didn't want our people burning out, so we decided to give a 3 day weekend to allow everyone to recharge. Also we believed that having a good life balance was really important – we didn't want our people to feel like they couldn't do that course they've always wanted to do, couldn't spend enough time with their families, or couldn't volunteer for that charity they've always wanted to support because of work.
We're still very much on our journey to becoming the Ultimate Human Organisation but I hope this gives you a taster of the things we're doing for our people.
If you'd like more information on any of these topics please contact info@getadministrate.com