Congratulations! Your internal training is so good, that there's an opportunity to turn it into a revenue stream. It's time to form a training company!
A training company is an independent business or business unit which relies on commercial sales of training programs, packages and systems to survive, grow and scale. If you're starting your training company within an organisation, this means that in time it has it's own budget, it's own dedicated resources, and it's own business plan and route to market. In this post, we'll highlight some of the key areas that your business plan needs to cover if you're to achieve buy in from C-level staff.
Determine Your Pricing and Value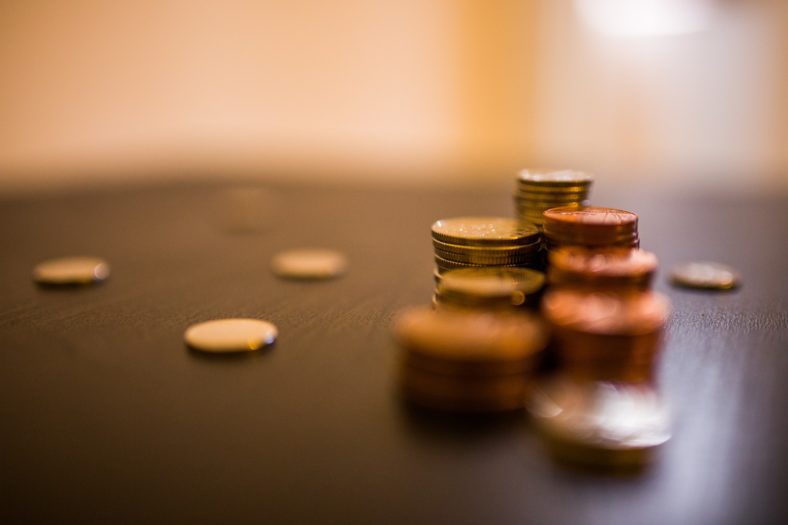 Pricing is often one of the last things people look at in practice. But in theory, it should really be the first. The danger of viewing pricing as nothing more than a spreadsheet outcome is dangerous. After all, you can't succeed without listening to what the market will pay. An arbitrary number is guaranteed to either lose you business, or leave money on the table.
The uncomfortable truth is that at the start, nobody really knows what their training is worth! But that doesn't mean we can't take steps to be as close to the mark as possible!
In the SaaS industry, we swear by the 10x rule - a customer should get 10x the value of what they paid. That could consist of tangible value, such as the pay rise they'll get from a promotion after your course. Or it could be intangible, like being able to sleep easy at night knowing they're up to date! Use the 10x rule to determine which training you should offer first - where will your customers get the highest ROI for their training spend? With global corporate training spend in 2016 standing at $359.3bn, there's plenty of market to capture! Identify where you add the most value, how you'll deliver this value, and where your customers will see and feel the value. Understanding this helps form the foundation of your training company business plan - it decides where you're going. The next step, is how to get there.

Overcome Perceptions
A common issue with starting a training company in an organisation, is that training is often viewed by senior management as a cost centre, not a revenue stream. It takes time and resources, paperwork, and much more. As such, persuading business leaders to invest in commercialising the training operation isn't always easy. A good way to challenge this is by separating out the short-term and long-term vision.
In the short-term, commercialising your training allows you to acquire revenue that will offset some of the internal costs associated with training. It will also help training delivery achieve a better structure, and make training more efficient and effective. In the long-term, after clearly proving product/market fit it can progress into a cash cow for the business - especially if you deliver training on an evolving standard or framework, such as software (new releases + new systems = new training required), or health and safety (new government guidelines or trade association rulings = new training required).
Demonstrate ROI
Unfortunately, achieving buy in from business leaders is difficult without being able to prove and demonstrate the potential ROI. To do this, you'll need three things. Firstly, the pricing model that you'll have developed should show a clear, stable and scalable offering that can adopted by customers and fits in well with the market. Secondly, you'll need to demonstrate product demand - whether this is support tickets on a given issue, a known and cited industry skill gap, or notes of interest and questions about whether training programs are available. Thirdly, there needs to be a clear commercial vision and route to market for the training operation, in which it becomes self-sustaining in as short a time as possible.
Plan Your Route To Market
By this point, your route to market should have been informed by working through the previous steps. Having determined your price and value proposition, it should be clear where your product is most likely to find a captive audience that can produce positive and repeatable ROI. One huge advantage of starting a training company from within an organisation, is that you're likely already known and respected by many figures in your industry or trade association. Your training company can turn this reputation into revenue. Lean on this network for referrals and early adopters. This can be extremely effective if your company is known to be leaders in the field, and others are struggling. The goal is acquire a warm test audience to iron out any creases, and get a feel for the different stresses and strains that come from the switch to commercial training.
Achieve Scale
Hopefully things have gone well, and stakeholders have bought into the vision of a successful training company within the organisation. The next challenge you're likely to face is achieving scale. That might mean hiring more staff, joining new associations, and kickstarting your marketing operation. It could mean delivering eLearning, selling training online, or remarketing to old customers for new business. Realistically, the answer is that you'll need all of this, and much more. We're maybe a little biased, but this is really where Administrate we can add value for a training company. Making the big move from spreadsheets to a training management system can be daunting. We know. And that's why we take all the steps necessary to make it as easy as possible.
Administrate offer customers:
- Access to a highly skilled implementation team
- Dedicated account management
- Ongoing and responsive support
- Extensive documentation and training to help get your team up to speed.
In short, we provide all the tools your team will ever need to run a successful training company. The sooner you make the transition from training spreadsheets to training software, the sooner you can succeed at scale.
Ready to get started?
Download our business plan checklist, and make sure you're on the right path to succeeding at scale!