As a training company, trying to find the right tools for your business can be a challenging task. These days there is a tool and an app for everything, but how are you supposed to sort through all the available options on the market and find the ones that will suit your business the best?
We've picked ten of our must-have tech tools for any training company, ranging from tools to keep your organised, manage your finances, and help with your marketing activities.
Check out our full list below and see if we can help you find the perfect tool for your business!
1. Zoom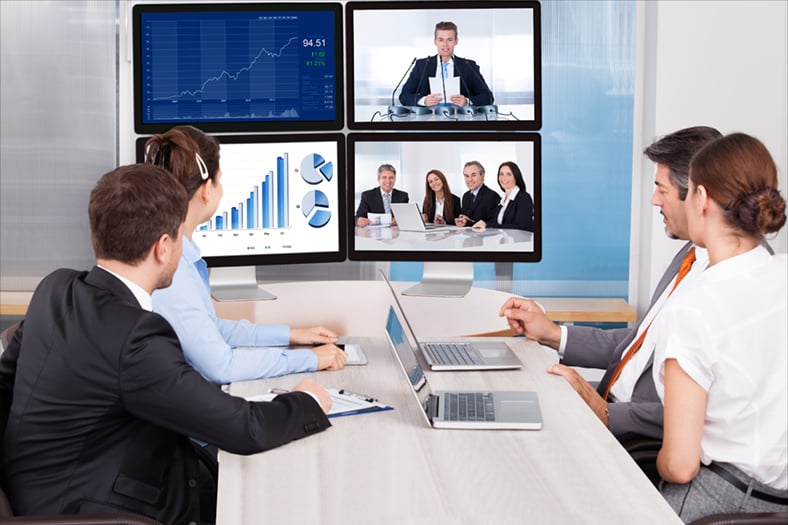 Zoom is the number one video conferencing and web conferencing service, providing customers with one consistent enterprise experience. Zoom gives users the ability to host online meetings, run video webinars with ease, and build collaboration-enabled conference rooms with Zoom Rooms. You will also have access to features such as cross-platform messaging and file sharing with Zoom's Business IM feature, virtual whiteboards, and breakout rooms for discussion outside of your scheduled Zoom meetings.
Zoom is excellent for training companies, because not only does it allow you to host online meetings, which are great if you have training locations all over the world, but it also means you can run virtual instructor-led training (VILT) sessions for your students. A mix of classroom-based learning and eLearning, VILT means students can learn from the comfort of their computer, while still getting a personalised session with a real teacher.
Even better for Administrate customers, we have a Zoom integration, meaning that you can schedule all your classes from Administrate while making use of Zoom's VILT functionality! You can read all about exactly how to use Administrate and Zoom together here.
2. SurveyMonkey
If you create surveys to survey your students, then you need a tool like SurveyMonkey to help make it as easy as possible.
SurveyMonkey is the world's leading provider of web-based survey solutions, meaning you can create custom online surveys quickly and efficiently, as well as collecting all your survey responses in one place to make your training measurement as easy as possible.
Online surveys are much quicker and easier to create and extract data from that paper surveys and require much less manual work from your team as well. You can store the surveys you create in SurveyMonkey, so you can reuse and edit them as much as you need to.
Again, SurveyMonkey also integrates with Administrate, meaning you can send your surveys directly to any of the contact lists you currently have stored within Administrate. The integration will even pull all the replies you get back into Administrate's reporting system, so all your data is stored in one place, making it easy to compare with all the data from the rest of your company.
3. Trello
If you need to keep teams from all over your business organised, then Trello is the perfect tool for you! Trello is an online tool which allows you to manage projects and personal tasks. You can spilt your tasks into separate boards, so team members only have access to the boards and tasks they need to see. You can also further split your boards into lists, each of which can contain any number of related tasks, so your task list is always as organised and detailed as you need it to be.
Once you've created tasks, you can assign team members to them, so everyone knows what they're supposed to be doing, and you can set deadlines to make sure everything gets done on time.
As well as organising your whole team, staff members can use personal boards to arrange their individual tasks.
Having a central to-do list like this for your whole company means it's straightforward to get visibility over what a particular team is doing, or how a project is coming along without having to waste lots of time going through different people to get your answers. It also allows for a higher level of accountability, as everyone can see what work is assigned to who, and when it is expected to be done.
4. Elucidat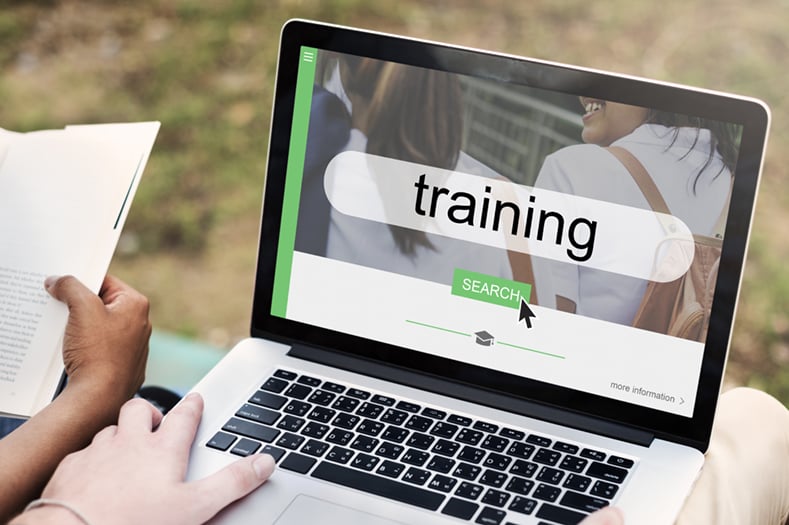 Administrate partner Elucidat is an eLearning authoring tool which gives users the ability to create high-quality, interactive eLearning content without having to use an external service, which users can then upload into their own Learning Management System (LMS).
So if you're looking to create custom eLearning content, Elucidat could be just what you need! Their online tool allows you to use features such as social polling, gamification, and branching to engage your audiences and enable them to interact with you. You can also control the branding and styles of all your courses, all from one central dashboard, so it's nice and easy to manage. You can even customise your layouts to suit you and your customers' needs.
5. Xero
Xero is an easy to use online accounting and bookkeeping software that's designed specifically for smaller businesses. Xero is designed to help you save time on all your financial paperwork, as well as ensuring you get paid faster, which can be vital for smaller training businesses.
Through mobile invoicing, automatic reminders, and online payments you can ensure that your payments reach you as fast as possible. This will save you loads of time as you won't have to worry about chasing multiple invoices. It also enables you to cut down on lots of excess paperwork, as you can automate bank transaction imports, reconciliation, payments, and lots more!
You can even manage Xero on the go from their mobile app, meaning you don't need to worry about being in the office to get your essential financial tasks finished.
Administrate customers will benefit from our fantastic Xero integration which means that any finalised invoices created within Administrate will automatically push across to Xero. All the details connected to the invoice will also pull across such as contact details, and if these are not already in Xero, they will sync along with your invoices. This means everything will be stored in both Xero and Administrate without any duplicate data entry or extra effort from your team.
6. Stripe
Stripe builds the most powerful and flexible tools for internet commerce. It allows users to accept payments both online and through mobile apps through their fully integrated, global payments platform.
Stripe allows you to pick the payment methods that are best suited for your business and your customers to ensure you are offering lots of different payment options and never missing out on those all-important sales. Stripe allows you to provide payment methods such as all major debit and credit cards, and wallet payment methods such as Apple Pay, Google Pay, and Visa Checkout, as well giving you the ability to process payments in local payment methods and different currencies!
Stripe is one of the many payment providers which integrates with Administrate's training management software, meaning WebLink and WordPress Plugin users can accept and manage payments online.
7. Slack
Slack is an excellent tool for bringing all your team's communications together to one place where they are organised and easily accessible. With Slack, you can create chat channels for different parts of your business. Each department can have their own channel, or you can create new channels to deal with specific projects – whatever you need to keep your workflow streamlined and organised. This helps ensure that all your company's communications are easy to find and archivable, so you never lose any of your essential information.
Slack is also great for teams that work across different locations, as you can all work collaboratively in a shared space. Why waste lots of time holding lots of meetings, when you can use Slack to get everyone you need together to have a conversation quickly
Slack allows you to create as many channels as you need to suit your business, as well as giving staff the functionality to personal message each other. You can even create private channels if you need to discuss sensitive data and only invite the staff members that need to be involved, but everything will still be stored centrally and easy to reference later if needed.
8. Drift
Drift is an online tool for your Sales and Marketing teams that allows you to connect with potential customers when they are on your website. This gives you the ability to answer any questions they may have in real-time, push more leads to the conversion stage, and hopefully close lots more deals!
You can use Drift to book demos or sales calls with prospects through LeadBot, which will capture all the relevant contact information you need and qualify the lead for you based on the questions that you decide matter the most to your business. All this work will be done in seconds, and automatically, so you don't need to worry about completing any of the work manually.
You can also chat to potential leads directly through live chat windows on your website, allowing you to provide real-time help to your potential customers, and take them to next stage of the sales process where appropriate.
You can also use Drift to set up email marketing and automated emails, which will save you even more time and cut out as much manual work out of your processes as possible.
9. Autopilot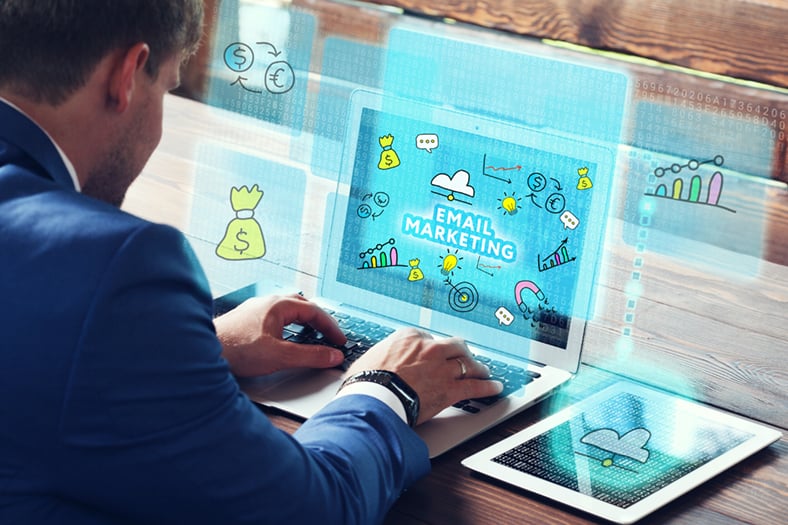 Creating marketing journeys for your potential customers can be a time-consuming and at times confusing task. It's important to be able to map out the exact steps you want leads to take and be able to move things around quickly and easily if you need to.
Autopilot can help you do exactly this with its visual marketing automation and customer journey software! Designed to be as easy as writing on a whiteboard, Autopilot allows you to map out your customer journeys with ease, making sure every stage is entirely personalised to each marketing track.
You can easily send emails, set delays between activities, send SMS messages, display in-app messages, and a whole host of other activities using Autopilot, and this can all be set up in a matter of minutes. It's easy to see precisely how your journeys are laid out and follow the different paths your leads might take through the use of Autopilots visual layout
10. Administrate
The final tool we think all training companies need in their lives is Administrate's training management system! Designed to help you manage all your training administration tasks in one place, we want to save you time and cut out as much manual work from your processes as possible.
Here are just some of the ways Administrate could make running your training business a whole lot easier:
Manage all your courses online including classroom-based sessions, eLearning, blended learning, and virtual-led instructor training – no need to worry about working across multiple systems to keep everything organised.
Integrate Administrate with your website to enable you to sell your courses online. Not only will your site pull all the data directly from Administrate, so you don't need to worry about entering the same data multiple times, but all the details of your sales will also be pulled directly into your training management system. This means all the sale details will be recorded in your sales system and all your customer details will be stored in your CRM, without any extra effort form you!
Manage all your contact records with our CRM.
Report on any data you have stored within Administrate using our fantastic reporting system! You can create customised reports to display precisely the information you need to see and automate them, so you don't need to repeat lots of manual work every time you need to recreate a report.
Provide eLearning to your customers with our built-in Learning Management System (LMS).
Manage all your sales through our sales system, where you can completely customise your sales workflow to suit your business and how your Sales team works.
These are just some of the critical ways that Administrate could be a great move for your business, but there are loads more as well!
If you're interested in finding out more, you can book a personalised demo with our team, who can talk you through exactly how Administrate can work for you.
You can also download our 'How a TMS Can Benefit Every Team in Your Business' eBook to see all the different ways Administrate can help every team in your business work better and smarter!
If you want to learn more about this topic, watch our 'The Must-Have Tech for a Training Company' talk from LITE 2018!

Enter your details to view this video.