With the Edinburgh Festival Fringe kicking off last week, the city has been overrun by performers, people handing out flyers, Edinburgh residents, and visitors alike, keen to submerge themselves in the culture and fun that is unique to this time of year in the capital.
While Edinburgh isn't short on places you can go for a dose of caffeine or a nice cup of tea, finding the very best places the city has to offer might be slightly more of a challenge if you don't know where to look. Well fear not, we've picked our favourite coffee spots around the city, so you'll know exactly where to head between shows!
BrewLab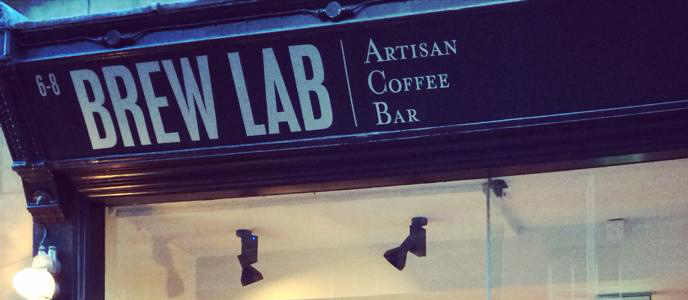 Image via
Situated on South College Street, BrewLab is ideally placed for both the Pleasance and the Udderbelly. This shop takes its coffee and its science seriously, with a huge range of carefully selected coffee on offer, expertly made by their baristas. Whether you like your coffee hot or chilled, they'll have something to suit your tastes, as well as a selections of amazing cakes from Lovecrumbs, which has its own shop in West Port. BrewLab is running extended opening hours during the Fringe, so you don't have to worry about missing out on your coffee fix, and they're running a popup location within the BBC Fringe headquarters on Potterrow!
Address: 6-8 South College Street, Edinburgh, EH8 9AA
Filament Coffee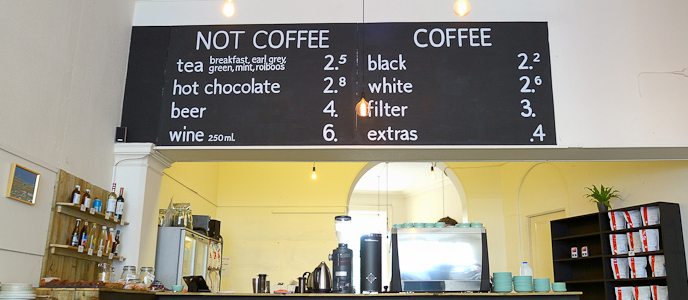 A recent addition to one of Edinburgh's most beautiful streets, make your way to the top of Victoria Street and enjoy superb coffee crafted by some of Scotland's best baristas! With Filament Coffee's minimalist menu (check out the "coffee" and "not coffee" menu above), you're not faced with the confusing array of options that can be present in some coffee shops. Cakes from Suki Bakes and craft beers from BrewDog are also on offer, all from local providers! Additionally, the location makes it perfect for strolling down either the Royal Mile or Grassmarket afterwards to take in the full Fringe experience. For the Fringe, Filament is open late and makes a perfect stopoff on the way home from a show.
Address: 5 India Buildings, Victoria Street, Edinburgh, EH1 2EX
Artisan Roast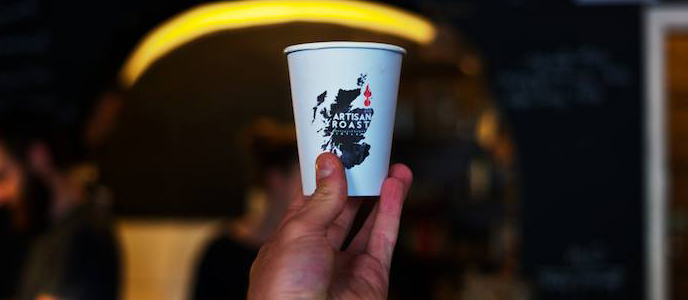 Image via
Artisan Roast has two locations in Edinburgh, Broughton Street and Bruntsfield, so you're covered no matter which side of the city you're in. They've also just opened a new pop up shop in Bristo Place for this year's Fringe, which puts it right at the centre of the action at the Udderbelly, Teviot and Potterrow. A lovely selection of coffees that are roasted by their award winning in-house roastery are available. They also offer cute tote bags for sale, hilarious sandwich boards placed outside, and they proudly proclaim that J.K. Rowling "never wrote anything here". For a unique Bohemian vibe that's very popular with the locals, Artisan Roast is definitely worth a visit.
Address: 57 Broughton Street, Edinburgh, EH10 4ER, 138 Bruntsfield Place, Edinburgh, EH10 4ER and 3 Bristo Place, Edinburgh, EH1 1EY
Ronde Cycle Shop and Caf
é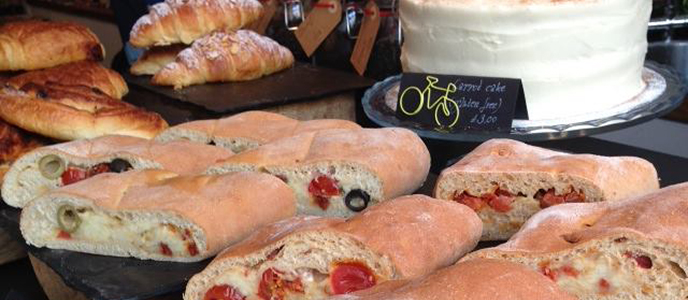 Image via
If you're into cycling and coffee, then Ronde Cycle Shop and Café is definitely the place for you. Nestled against the Water of Leith in Stockbridge, even if you don't care for bicycles, you'll love the interior and their fantastic array of Suki Bakes and Cuckoo's cakes. Stockbridge is also a foodies' delight, so if you're not too full, you can visit some of the other delicious delis and cake shops that are close by.
Address: 66-68 Hamilton Place, Edinburgh, EH3 5AZ
Fortitude Coffee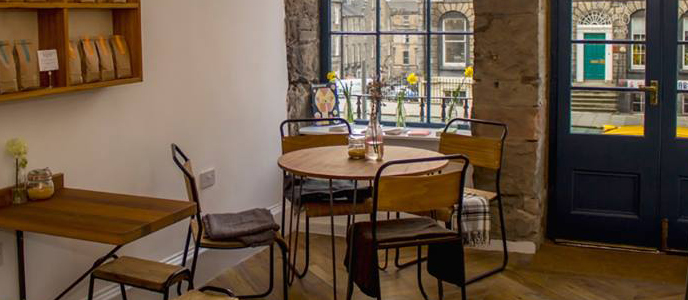 Image via
Fortitude Coffee is a specialist coffee merchant and espresso bar in Edinburgh's New Town. Sitting right beside The Stand Comedy Club, you couldn't ask for a better location during the Fringe! If you're looking for a relaxing afternoon, Fortitude also offers free wi-fi, plenty of reading material, and amazing cakes from Suki Bakes and Manna House Bakery, located on Easter Road.
Address: 3C York Place, Edinburgh, EH1 3EB
Machina Espresso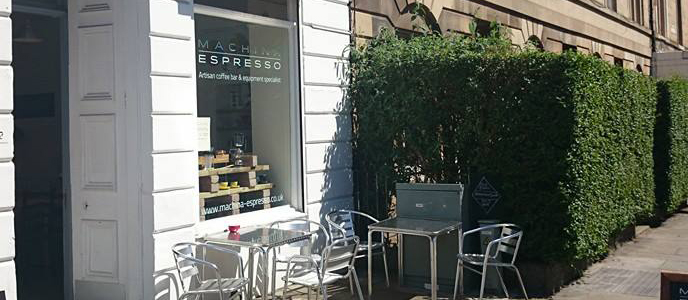 Image via
Providing the coffee to CodeBase, where Administrate is based, is Machina Espresso. Don't worry though, even if you're not lucky enough to work here, they also have their own shop in Tollcross. As well as being equipment specialists, they also offer an amazing selection of coffee, including Steampunk Coffee and Glen Lyon. You can team your coffee with any of their lovely lunch, snack, and cake options, as well as Union of Genius soup in case you need warmed up. Best of all, it's located right next to the Meadows, so you're right in the heart of the Fringe already!
Address: 2 Brougham Place, Tollcross, Edinburgh, EH3 9HW.
Cairngorm Coffee Company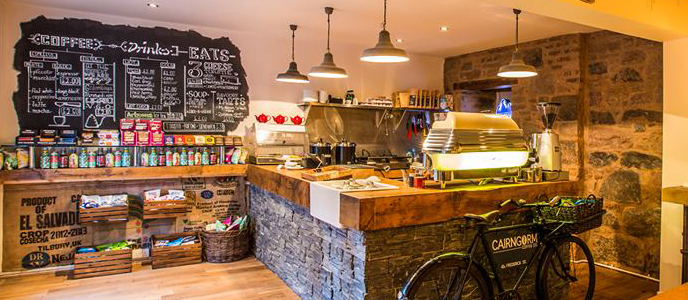 Image via
Our last coffee shop selection is Cairngorm Coffee Company, located on Fredrick Street, meaning it's just off the hustle and bustle of both Princes Street and George Street. Named for a famous mountain range in the Eastern highlands of Scotland, they have amazing decor, iPads built into the benches, baked goods and lovely lunch options. They've also added an outdoor seating section, which makes it perfect for soaking up as much of the Scottish summer (hopefully) as possible!
Address: 41a Fredrick Street, Edinburgh, EH2 1EP
Any we missed? Let us know in the comments below!