Hello. I'm Mike McGrail, the new Marketing Director here at Administrate. I'll be blogging about my journey as the team and I look to play our part in driving Administrate forward. The story will be 'warts and all' and I'm hoping readers can learn from it and also contribute. Let me lay down some context...
Who am I?
I'm a 33 year old marketer born and bred in Edinburgh, the home of Administrate. I live with my wife, Julie and our three-year-old boy Louie. Our second is due in three weeks! I'm a rock music fan, lover of whisky (in moderation!) and unfortunately, far too infrequent runner. I've been working in marketing for 10 years, ranging from music magazines to pensions and insurance. For the past four years I had been running my consultancy, Velocity Digital, very much focussed on helping businesses grow through digital marketing. It's probably time we all dropped the 'digital' right? That's a different blog post for a different day.
Towards the end of 2015, the opportunity presented itself to join Administrate as their first Marketing Director. It really didn't take me long to make the decision to move on from running my own consultancy and join the team. I already knew a lot about the business and its culture, having spoken at Administrate's LITE conference last year and reading all of the great press coverage and I'd been very impressed by the progress and the way the company came across.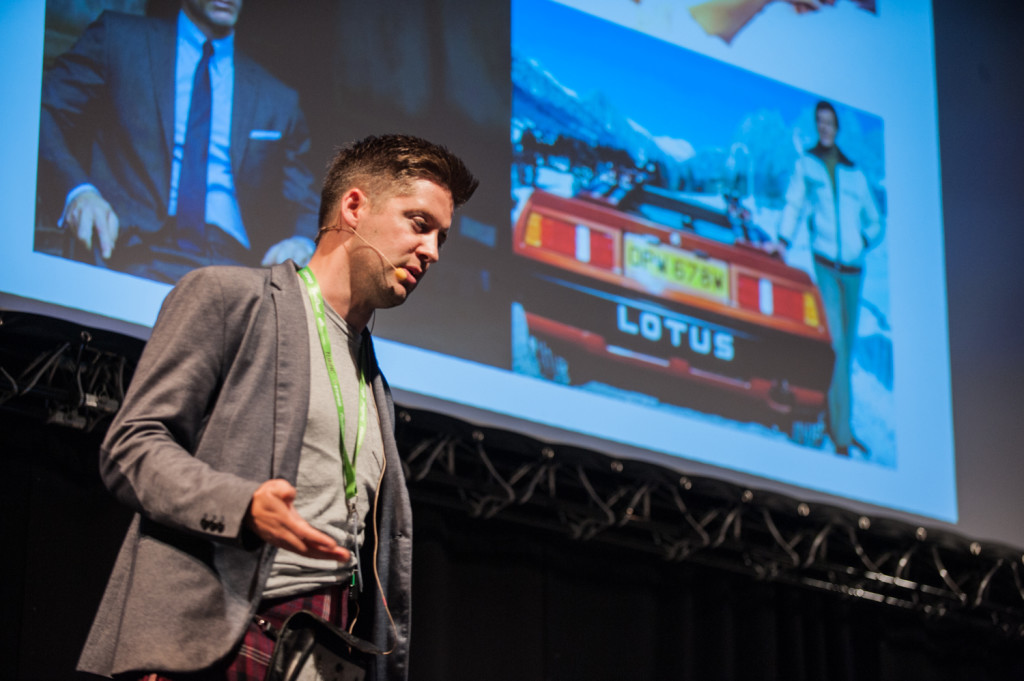 The early days
As with any new role, it takes time to learn about the business you're joining, what makes it tick, how the various teams work and of course the aims for the short, medium and long-term. Having started in early January, a large chunk of my time has been spent doing just that. The learning doesn't stop there though; I've never worked in a SaaS (software as a service) environment before, I've had SaaS clients in the past but that's different to being absorbed within one. Does that matter? I don't believe so. Marketing is marketing. The application differs, but as a marketer you need to be adaptable. I'm up to speed now, well at least to a level that allows for progress. There's always more to learn.
Making things happen
All of the above learning has, of course had to sit comfortably beside pushing the marketing output forward. In the past, the business had a basic strategy in place and to a certain extent it worked well. The fact is, in order to grow, we need to be adopting a far more complex approach. It's my job to devise and deliver exactly that. I don't fly solo, I've got a great team in the form of Ashton, Kate, Egle and Natasha. That's something else to throw into the early mix - getting to know the team, creating our working structure and ensuring my team-mates' skills are being deployed in the right fashion. Here's a recap of key 'early days' areas:
Learning about Administrate and the wider SaaS world
Taking stock of past marketing strategy and activity
Devising the management of the team
Once all of that was in progress, there were a number of 'quick wins' that were capitilised on in order to ensure early progress:
Organic social media output - improved content and implemented custom images
Built custom audiences for paid social media activity
Implemented meta title changes to site page in order to improve SEO
Improved Google Analytics set-up to help paint a clearer picture of the user journey
All important tweaks that set an early benchmark for progress.

The future path
Modern marketing spans a wide-reaching range of channels and platforms - we want to use those in the best possible way while remaining lean and always bearing the raison d'être for our marketing in mind - to create quality leads. There's far more to it than that, but at the most simplistic level, that's what it's about. What will we be deploying/increasing use of in the coming weeks?
Creation of a solid analysis and reporting approach
Ramping up of content strategy and output
Paid social media focussed on retargeting - this has not been used in the past
Introduction of Instagram for brand building purposes
Wider PPC use including Adwords and software specific providers
Measures to improve conversion rate including landing pages and wider optimisation
A sustainable SEO strategy
Improvement of Trade Show strategy
Lots to do, but the challenge is there and that's one of the key reasons I'm here as its one I'm relishing taking on. With the support of my team and the wider business (which has been great so far), we'll make it happen!
How am I finding it?
I'm very much enjoying myself. Is it tough? Yes, it's a big role with a lot of responsibility. That should be something we all thrive on though and I feel like I'm doing just that. I'll make mistakes and things we try will fail, but as long we all learn from those then we can move forward. Administrate is an incredible business to work in, our values are strong and the office is full of driven people who truly believe in what they do. 2016 is going to be a huge year for Administrate and I'm delighted to be a part of it! I'll be sharing my journey, insights and tips here on the Administrate blog, I hope you come back for more.
Thanks for reading. If you've got a question or comment, please do post it below or feel free to email me. Love a tweet? You can follow me here. I'm also using Snapchat to tell this story - username is mikemcgrail.
Want to know more about Administrate? Click here!