You've tried everything in the book to drive more traffic to your site and boost online sales. But to no avail. Could it be that something is missing from your LMS marketing strategy that you may have overlooked?
What May Be Missing From Your LMS Marketing Strategy? 8 Elements To Consider
Marketing strategies help LMS organisations to ward off competition in today's tech-centred world. These strategies need to be pitch-perfect as they are the bridge between your product and potential customers. To profit from your LMS marketing strategy, you need to use every possible approach to tap into your target marketing. Low profits, minimal word-of-mouth advertising, and abysmal site stats are all tell-tale signs that something is lacking. But what could be missing from your LMS marketing strategy? Keep reading to find out.
1. Define Your Target Audience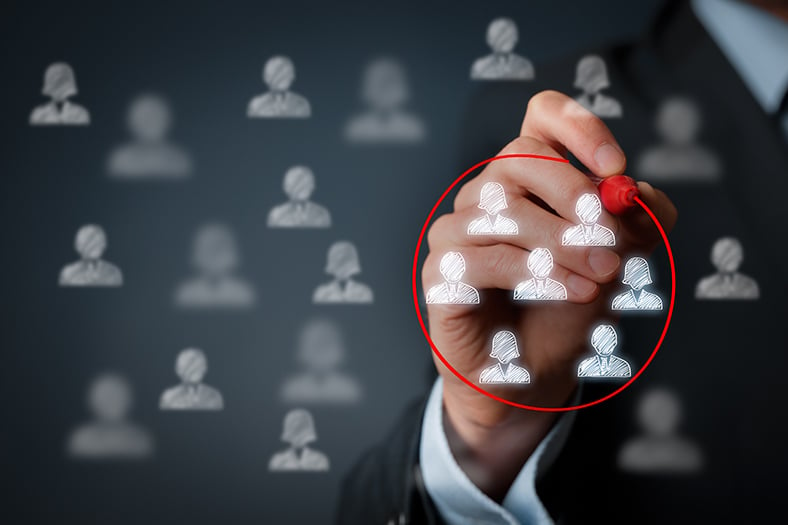 Marketing strategies are all about directing information to the right people. Coming up with generic content and waiting for it to speak to someone is bound to fail. Each marketing strategy should be made with a target audience in mind. Research helps you determine who you want your strategy to reach and why. It also allows you to point out which platforms to include in your strategy. Knowing who to reach and where to reach them saves your organisation a lot of time and money. Who do you plan on targeting your online training content to? If it is external stakeholders, for example, ensure that the online training content is tuned to meet their tastes and preferences.
2. Be Consistent
What exactly are you communicating through marketing? Do you always find yourself coming up with different information for your audience? If this is the case, it is a red flag that your LMS marketing strategy lacks consistency. Saying one thing on Facebook for example, and a different one on your eLearning blog creates confusion among your audience. Consistency gives your LMS brand a clear voice that consumers can identify with. You can also build loyalty if you keep reminding consumers what they will gain from your LMS. Memorable and steady slogans are the best way to maintain LMS brand consistency, even when messages change.
3. Create A Communication Schedule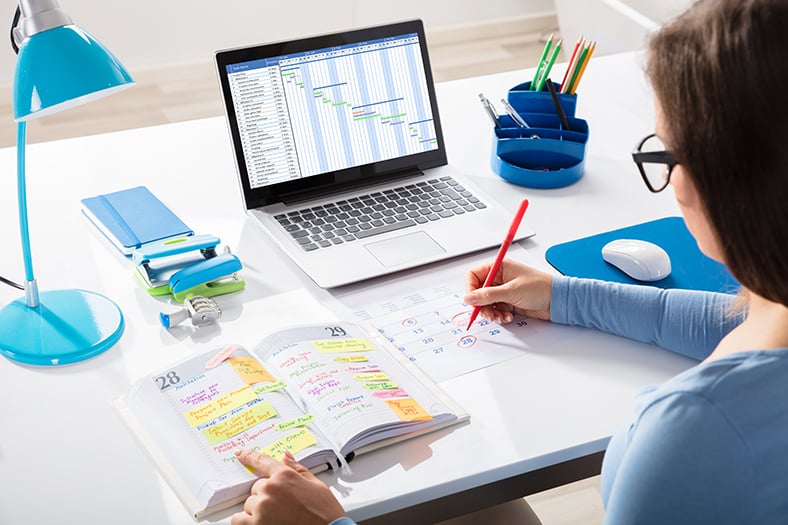 Do you have a definite plan of when to communicate to your audience? You know that your LMS marketing strategy lacks a schedule if you find yourself communicating any time of the day. Or having to squeeze in a marketing ad in time for a new product launch. Creating a schedule provides structure and ensures that your entire team knows what to expect. Schedules that are audience based reap the best results for LMS organisations. Find out the hours of the day that your audience is most active on the media sites you're targeting. To reach the management of different organisations, for example, you should send out information during non-working hours. Lunchtime and in the evening will work perfectly depending on the platforms you use. On top of defining which hours of the day to communicate, a schedule outlines how many times to market weekly or monthly.
4. Set Quantifiable And Realistic Goals
A great plan is always matched up with goals. What do you want to achieve from your marketing activities? The answer will help you create an LMS marketing strategy that will focus your promotional efforts and target the right niche. Avoid setting general goals. Achievable goals are quantifiable and realistic. For example, gain 20 new customers in five weeks. Or hit a specific sales target in the first quarter.
5. Identify Your Competitive Advantage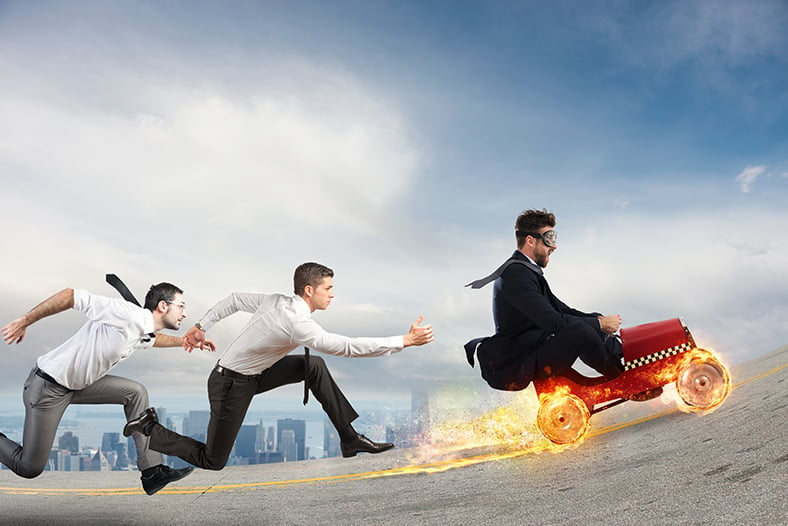 One of the main reasons for marketing is to set yourself apart from your competition. What does your business do better than competitors? Your LMS marketing strategy should include a plan on how you will provide clarity about your product. You need to state your unique selling points, how they tie into real-world benefits and think of how to communicate these USPs to your target audience.
6. Tell Your Price And What The Package Entails
Consumers need to know the price of your LMS before making their final decision. Hence, your LMS marketing strategy should include a persuasive pricing explanation. This should be made clear in ALL marketing messages. Tell your customers how much you charge for your LMS and what the package entails. Do not forget to include variations on standard pricing. For example, tell customers if you subsidise prices for people who have coupons. You should also mention how consumers pay for your product. For instance, you offer a monthly subscription service or one-time licensing fee.
7. Effective SEO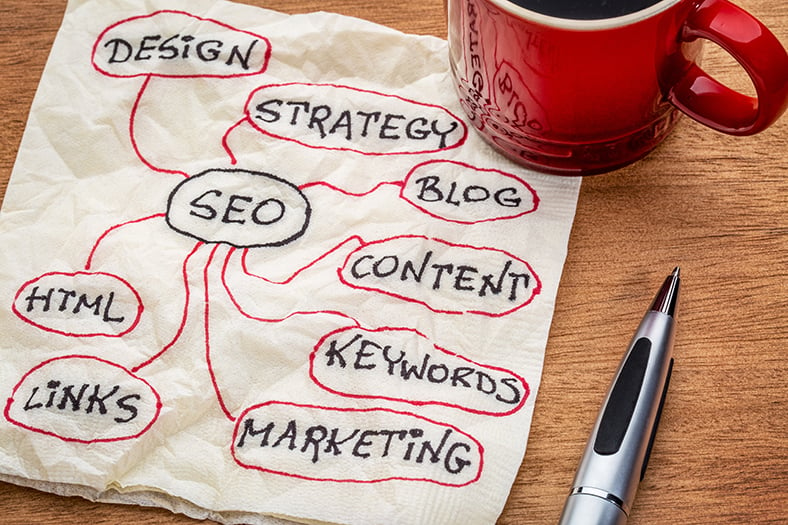 A modern marketing strategy must rely on effective SEO to boost online visibility and improve search engine standings. This involves targeted keywords and backlinks to drive more traffic to your site, as well as help you stand out from the online crowd. The issue is that the Internet is so saturated with articles, blogs, social media posts, and landing pages. SEO allows you to reach your target audience and promote your LMS without as much virtual "legwork". Instead, keyword-rich articles bring prospects to your site and help you build brand awareness.
8. PPC Ads
Some critics say that PPC ads are overrated or outdated. However, they are still a vital part of ANY online marketing strategy. Especially for LMS companies that want to broaden their market reach and optimise their marketing resources. These ads allow you to narrow your marketing approach, which leads to higher conversions. Best of all, you only pay when someone clicks on your ad, which generally means that they're already interested in your product or are in the market for a new LMS.
An LMS marketing strategy helps you maximise your budget and reach your niche market. No single technique will get you noticed. Instead, you must combine various marketing methods to outrank the competition and emphasise your USPs. Only then will you be able to achieve your sales goals and build brand loyalty.
Are you looking for rapid online marketing results that don't cost you a small fortune? Can you sum up the selling points of your LMS and convey how it stands out from the competition? Is your LMS marketing strategy achieving results or is it proving to be more problematic than expected? Download the free eBook Build The Buzz On A Budget: How To Promote Your LMS Online And Boost Profits to find out the benefits of promoting your LMS on a PPC Software Directory, how to identify your LMS niche and your LMS selling points, how to craft the perfect LMS sales pitch, how to create an accurate LMS marketing budget, and much more...
About Christopher Pappas
Christopher Pappas is founder of The eLearning Industry's Network, which is the largest online community of professionals involved in the eLearning Industry. Christopher holds an MBA, and an MEd (Learning Design) from BGSU. eLearning Blogger | EduTechpreneur | eLearning Analyst | Speaker | Social Media Addict