Trigraph Professional Training is a professional services company located in Ireland. They work with most of Ireland's major employers, as well as businesses in North American, the UK, and mainland Europe, offering a range of training which addresses the business, technology, and process-related knowledge needs of today's senior managers and executives.
Before making the move to Administrate their main goal was to find a way to automate the business's daily training and admin services which was mainly made up of email systems and spreadsheets.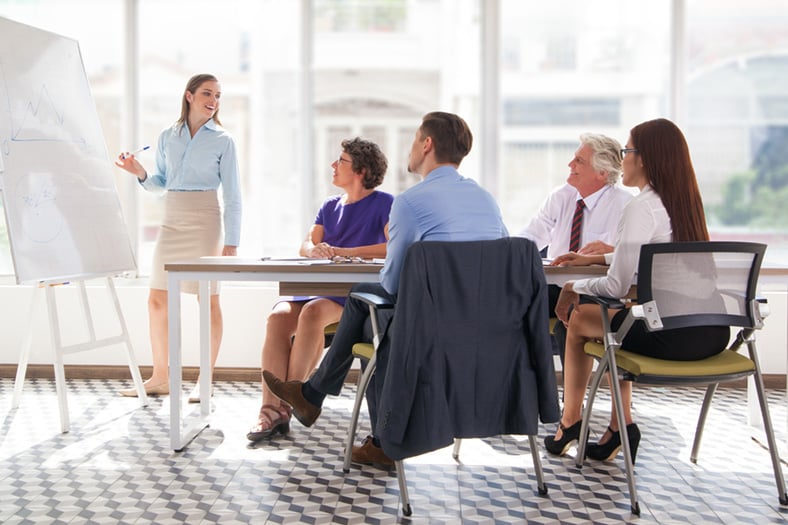 How did Trigraph Find out About Administrate?
According to Jim Maher, Chief Executive of Trigraph:
"I found the details of the Administrate system online. I did a fair amount of browsing into Administrate's website in terms of its functionality and features. I then signed up for a free trial for about a month and I was quickly sold on the system!"
How did Administrate Help Trigraph?
One feature that Jim loved about Administrate was how easy it was to buy and set up our software over other systems he had looked at.
After Trigraph implemented the Administrate system, they wanted to test how effective was the product when using it on premises. In other words, they wanted to get a proof on concept.
"My initial impression was positive; it was relatively easy to get going. We started with the CRM system and in about 30 minutes we had all of our 20,000 contact details on Administrate."
Another major way in which Administrate helped Trigraph include the use of our reporting system. Through its advanced functionality, it has helped Trigraph gather and summarise reports on a daily/weekly/monthly/yearly basis, and they now have an overview of their revenue by product, category, type of customer, and even by private or public courses!
Making the move to Administrate has also allowed Trigraph to automate a lot of the tasks they were previously doing manually, such as sending joining instructions and invoices, writing name cards, and filling out evaluation sheets.
Finally, Administrate enabled Trigraph to successful roll out what they call a 'manage learning service', which is a major training program for one of their governmental clients, where they needed to train 20,000 students simultaneously.
"Administrate helps hugely in delivering that type of service. There is no way we would have done it without a system like Administrate – we would have had an army of people and an army of spreadsheets!"
Watch Trigraph's Customer Story
If you want to see Jim explaining all the different ways Administrate has helped Trigraph, and how they're heading in a positive direction through the use of our training management software, then you can watch our full customer story video below!