Just for fun we grabbed the last few months worth of blog posts along with some other updates we've made to our site and assembled them into a Word Cloud.
You can see that in apart from our branding (Administrate) we spend a lot of time talking about training, courses, and systems. But we've also been talking a lot about our new marketing system which uses email marketing and inbound landing pages along with a framework for lead capture to help training providers get more students booked on more courses. We're very pleased that this feature has been recently released for general availability.
Enjoy the word cloud and let us know if there's a topic we should be covering that we're missing!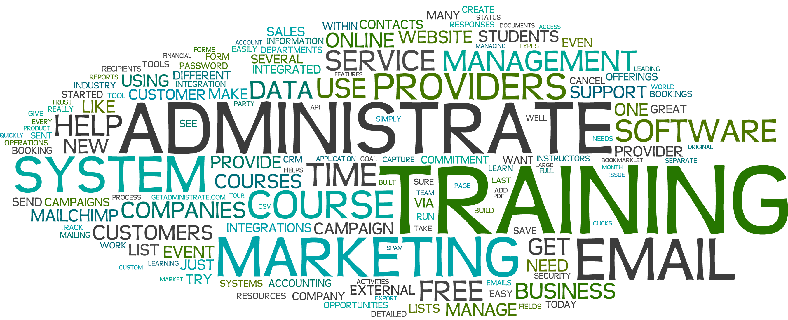 Note: Click the image to download a full size copy!