Administrate is training administration software built to help training companies and internal training departments manage their operations by improving efficiency and simplifying course management.
What kind of Training Organisations use Administrate?
Commercial Training Providers use Administrate to help them manage their online course bookings, invoicing, certificate generation, instructors, course schedules, calendars, attendance tracking, and instructor (or student) qualification expiry/renewals. They particularly like how Administrate helps them save time (and thus run more courses with a smaller staff), market their courses, and visualise their entire business in one spot with easily built reports.
Internal Training Departments use Administrate to manage their course offerings, calendars, new staff inductions, and ongoing staff development. If they're managing a large training operation, they might even use the marketing and e-commerce options of Administrate, even if it's just on an internal website or via an internal newsletter.
Academic Institutions use Administrate to manage their non-degree programs like adult education or specific classes or programs that use distance learning. Of course, they also use a mix of the features mentioned above!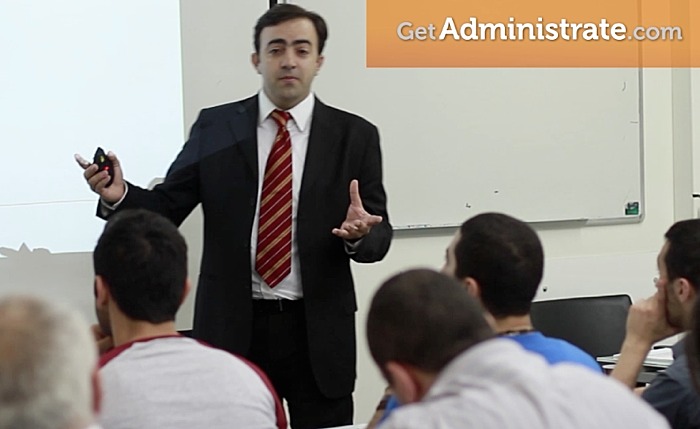 Where are Most of Our Customers Located?
Although we're based in Scotland, we have customers on five continents around the world, hailing from the Middle East, Europe, Asia, Australia, Africa, North America, and the Caribbean! You can learn about some of our customers and read testimonials of how they use Administrate every day.
Can Administrate be used in Very Large or Very Small Companies?
Large Companies use Administrate to manage thousands of students across dozens of locations. Over the last few years, one of our largest companies has had over 150 employees and partners using Administrate in more than 30 locations. See how they use Administrate by watching this 2 minute video!
Small Companies use Administrate to help them offer more courses with fewer resources, and compete with larger companies online. One of our smaller customers implemented Administrate and saw their profitability and revenue double over the next year! See how they're using Administrate by watching this 3 minute video!
Interested in What Administrate Can Help You do?
Administrate can help you manage your training operations in a number of different ways, and just one of these ways is managing your instructors! Download our free guide to see all the ways we can help you stay organised when managing your instructing staff.