With our commitment to Girl Geek Scotland's 'Declaration of Support for Women in Technology' in mind, we were delighted to welcome Nicola for a week's work experience last week. It was as much of a learning opportunity for us as for her, and it is something we hope to offer to other young women in the future.
I recently came to Administrate for a week of work experience. I'm in my final year at St George's School for Girls in Edinburgh, and my dream is to go into software development in the future. As you can imagine, it is very unusual for girls in my school to want to study computer science. It wasn't on the curriculum at all, so I had to really push for it – and I'm still the only one in my class!
I want a career in programming because science has always been my thing, so computer science offers me something that satisfied that inclination, but also feels relevant to the current job landscape.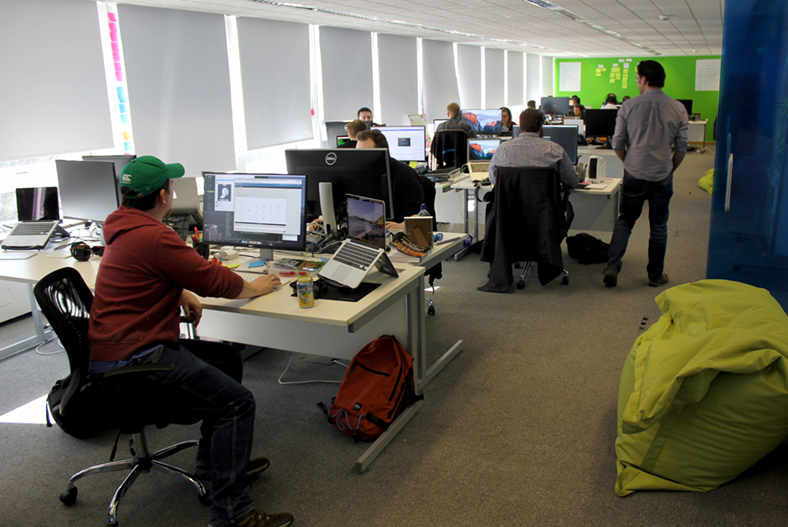 During my time at Administrate, I have learned a lot about the atmosphere in a software company, since I have been able to experience it firsthand for a week. I was put into all three Engineering teams in Administrate and I was shadowing many people within the teams. I was even lucky enough to do a little coding myself, to test the product, and to help with fixing bugs. I also spoke to people from other departments, from Marketing to Support, which allowed me to gain knowledge on all aspects of a software business and not just the development side.
In addition, I was able to complete a few modules of Administrate University, which has contributed to my overall knowledge of how the product works. My favourite part of the week was being able to experience how the Engineering teams work, using sprints to complete their projects with a bit of humour thrown in!
This week has shown me that I would really like to obtain a degree in computer science, and then pursue a career in software development. I feel that, being a girl within a predominantly male industry, I need to raise awareness of the fact that women and girls can be successful in this sector. I believe that everyone should get an equal chance to enter this growing industry.
I really appreciated how everyone I interacted with at Administrate was so encouraging about my pursuit of a career in programming. I look forward to keeping in touch with the team and hopefully applying for the summer internship once I've started my degree!